Greetings WarTankers! :)

We are glad to present you some current development screenshots showcasing in-game previews along with our early access game details and visual enhancements.
Gameplay and Visual Theme

Since our first release will be an early access build, we have created a prototype that has a close quarter battle feel or more like an assault type skirmish version for gameplay. The level is setup with flat grounds and Enemy/Team AIs has a fixed level of difficulty and will be played through increasing waves. There is no level cap but tank units and reinforcements are maxed to 7 per team/round once you hit level 7. The buildings are procedurally generated and only collidable for cover up tactic purposes at the moment.
We are still working on bringing the terrain system and mechanics to a functional state and is scheduled to be available during Alpha release versions. This Assault Mode and maps are still a game challenge and will eventually be upgraded to become one of the modes for the game including future expansion packs. All images presented here are unedited in-game screenshots utilizing the work in progress integrated shader system also scheduled for Alpha builds.
Click the images for its HD version view.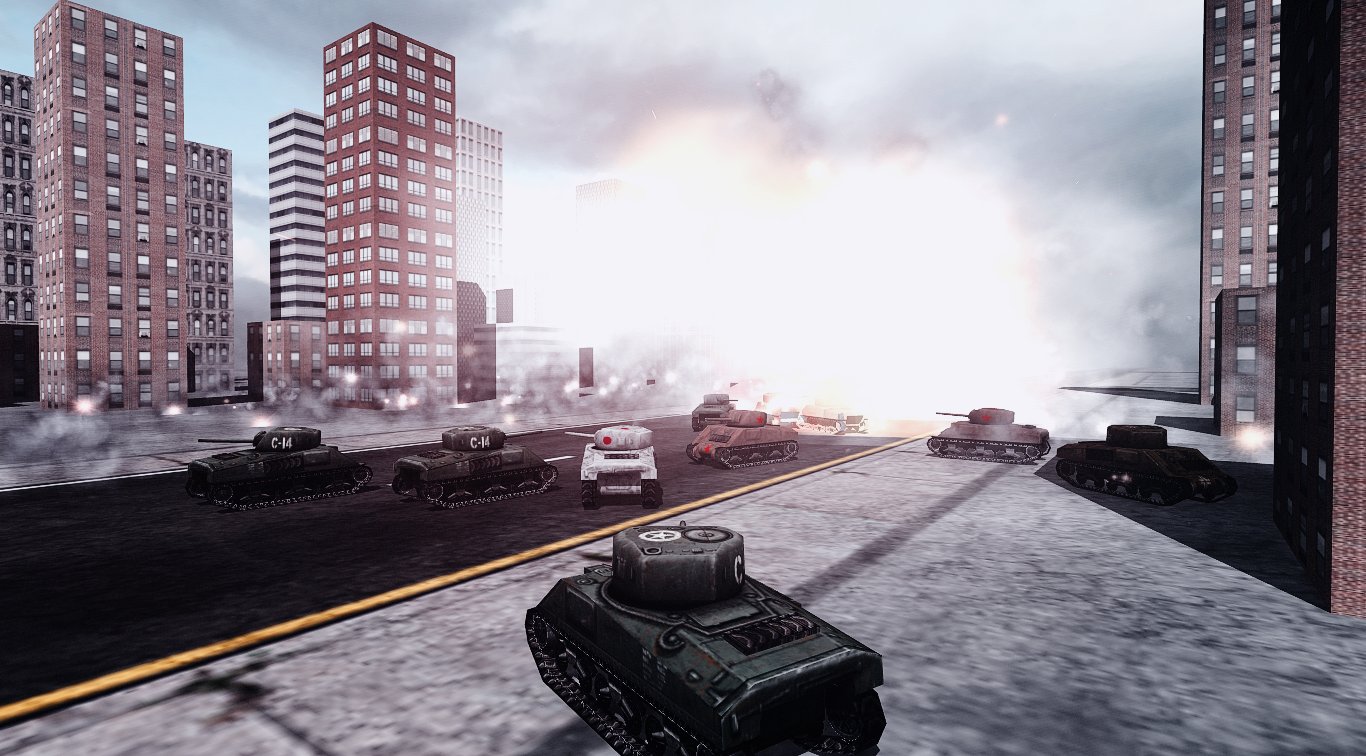 Graphic Enhancement and Shaders

The early access versions will be shipped with our built-in shader engine which is 99.9% functional and is made to be compatible with older PC setups and graphics card. It provides a combined shader post process effects and depending on your rig, may hit some framerate performance as you progressed with more tank units during the game. This won't be a hassle as you can switch between graphics quality on the game's configuration panel.
We are also working on an optimized 3rd party shader system which is presented here and will be shown on the upcoming showcase first look video. More on these details as we will soon post a video or screenshot for comparison.

Let us know what you think as we're happy to hear your feedback. First Look Gameplay video and Pre-Order Early Access will be up next, so stay tuned! :D
Over and Out!
Cheers.