Hello everyone! This time the one bringing you fresh news from the development of Kelgar is me, Miamelly, Illustrator and Concept Artist for Kelgar.
There is a lot of going on Kelgar; we have done an overhaul on the workspace, milestones have been set, meetings are now better planned, and discussion topics are arranged to avoid clutter. This means that with simple organization we are way more effective than before. These improvements will directly impact Kelgar's development and future.
So lets start talking about what is going on Kelgar, or rather, listening to this: Soundcloud.com
Music is one of the major aspects to create a correct atmosphere for a situation or environment, and I believe Corey (our music composer) is gifting Kelgar a lot with his genius. The music gives a steady and mysterious feel, as if something is about to be discovered or a truth is about to be exposed. As we listen, we create tension and a sense of curiosity to learn what lies behind this. Perhaps a dangerous unexplored forest or who knows, a secret world next to ours. Whatever there is for us, I am sure it will be exciting.
Not everything is sugar coated in Kelgar; for emerging heroes, troublesome ladies are for sure a must. Or perhaps, old ladies.
On your journeys you will probably meet a sad looking woman with her sorrowful eyes, looking as if she has lost something important to her. The old lady already met the end of her best days and is quick to ask for help: she wants help looking for a plant. A simple task given by a simple woman. A small good deed will never hurt nobody but hey, why such a pretty old lady would want so much those plants to fight with her age for it ? Its up to our heroes to discover and act in accord (or just do it, earn your rewards and go away).
The currently concept of our lady is still very vague, but we already have some nice concepts of her probably appearance.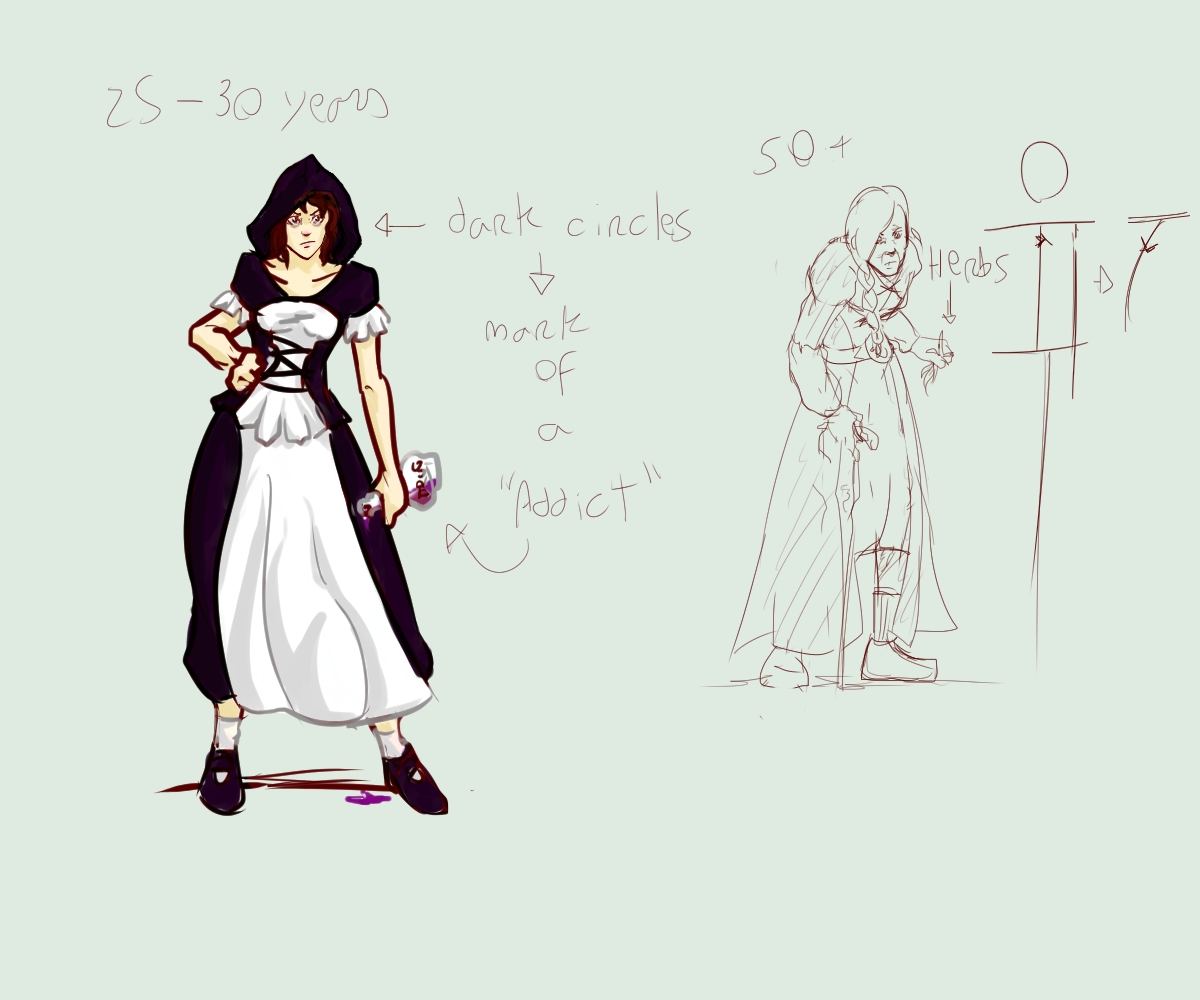 Far from her, but perhaps not too far, another person asks for help.
A man with a peculiar appetite, tired and worn out tries to convince our hero for a little hand. The state of his body suffers from diarrhea and a lot of troubles with his stomach. Its said that eating mud should help him... however it doesn't seems he can handle the digging for himself. Its a little labor for the player, but its sure that they can learn a bit from this exercise. And before I forget to mention, yes this lovely person been there on the previous version of Kelgar and if you played I am sure you'll recognize him and all the mockery made to him (you horrible person!). We discussed a lot of ideas for this guy, as an introduction quest for the digging feature we had a lot of thoughts about the motives of this guy, and perhaps even more about his concept, ranging from an old noble man to a poor worker. its been undeniable fun working on this guy, take a look on our currently concepts: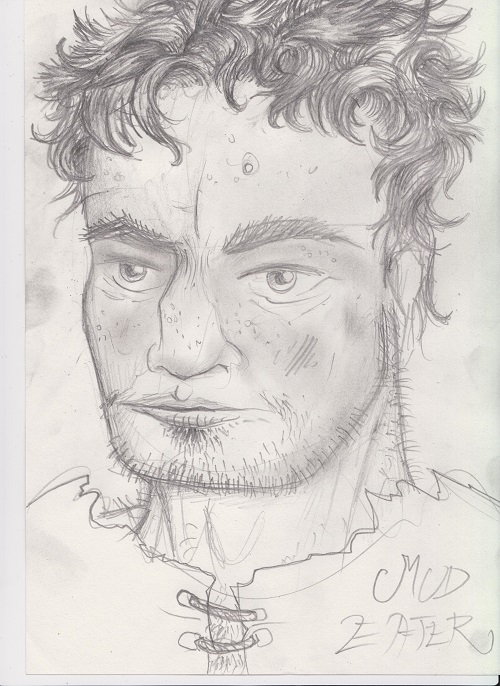 Kelgar is growing on size and content and we would like to keep this project community friendly, behind the scenes there is some projects were you, Epic Watcher, will have the opportunity to leave your mark on the world of Kelgar. Also as been said on the previous developer diaries, we will be adding a lot of modding compatibility for a never ending fun.
Kelgar is on Twitter (@KelgarDev), which you're more than welcome to follow it and ask us anything (well, almost anything, we can't answer you the meaning of the universe of course)!