Hello, welcome to the 11th dev diary!
I spent almost the entire week working purely on the level editor, and I managed to get a fair amount of work done on it.
First off, you can now change the size of the map, I'm not sure how big of a map you can create before you get some performance issues, but the base map is 2500x2500 pixels. But I'm fairly sure you will be able to create maps bigger than this. I also fixed a few bugs in the editor, which greatly reduced the resources that the editor used up, which also subsequently fixed a couple of other issues.
Secondly, I re-did the HUD for the level editor, placing the object browser at the left, and changed the rotation so it was a vertical bar, instead of having it go along the bottom of the screen, this makes more sense, as pretty much every screen is bigger from left to right, than it is from top to bottom, so you get more viewing space for the actual level.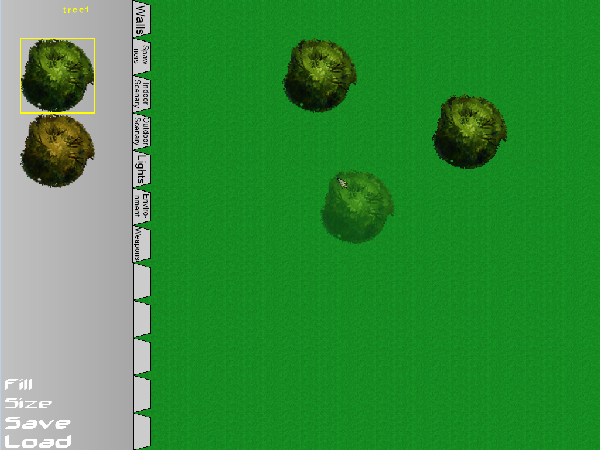 New level editor HUD
Thirdly, I touched up the graphics a bit, walls are no longer just black bars. I also worked on some grass and water tiles that you can place in the level editor as terrain, they're not to impressive, so I will most likely change them at a later date.
Fourthly, and finally, I added a bunch of objects to the level editor, primarily ones seen in the 1st Co-op level, which was playable in the Pre-Alpha release, 18 new objects in total were added this week, mostly indoor furnishings. Also, about 2 hours ago, I added a feature which will allow you to "fill" the world with a selected terrain type, currently there's only grass or water to choose from, but it saves a lot of time instead of placing all the tiles yourself.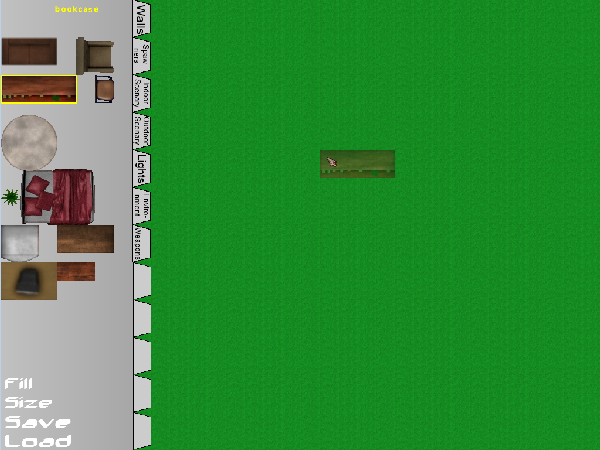 New indoor scenery objects for level editor
I will be releasing a video about the level editor soon, so make sure to "track" this game, you will then be alerted when the video is available to watch. I will also post on Twitter when the video is available.
Next week will probably be much of the same, I need to get this level editor fully working, so I can create levels for the next public release, and also let you guys have a go at creating your own levels. I think the most important things for me to work on, is pieces of random scenery, and some structural objects, to add some more variety to the levels.
Until next time.
Jenraux
Check out another game being made by Dark Fire Entertainment: MetaSpace