Greetings Arms Traders!
Time to reveal more tanks! Please welcome yet another German tank of WW1 - Leichter Kampfwagen II (light combat car) or simply LK2!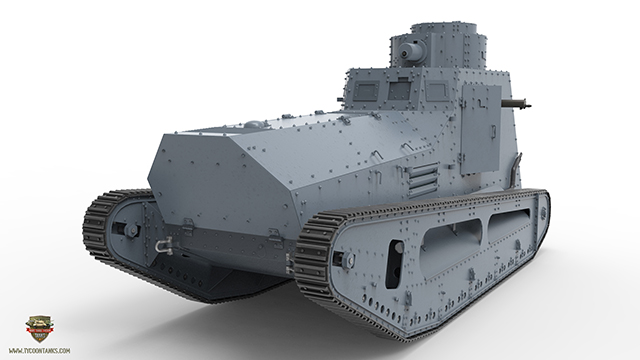 Designed as a cheap and light alternative to the expensive and bulky A7V, this tank was very similar to its British equivalent, Whippet A Medium tank. The idea was to use this tank in masses and rely on its relative mobility and speed in exploiting any breakthrough in the enemy lines. It had an armour thickness of 8 to 14 mm, which was adequate for its purpose. By limiting armour protection, its weight was kept relatively low, at 8.75 tones.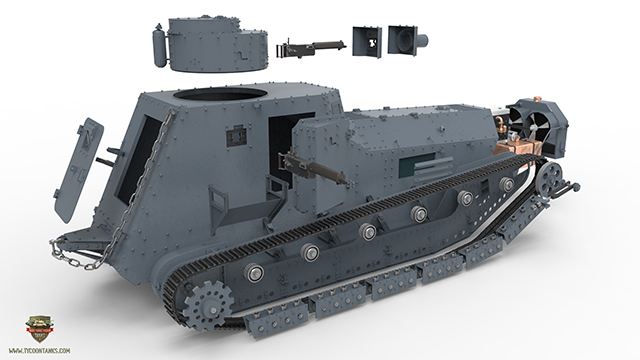 Power was provided by a sleeve valve Daimler-Benz gasoline engine delivering a total of 60 hp. This, together with a low weight, gave the LK2 a maximum speed of 14 to 18 km/h with range of 70 km. Impressive numbers by the contemporary standards!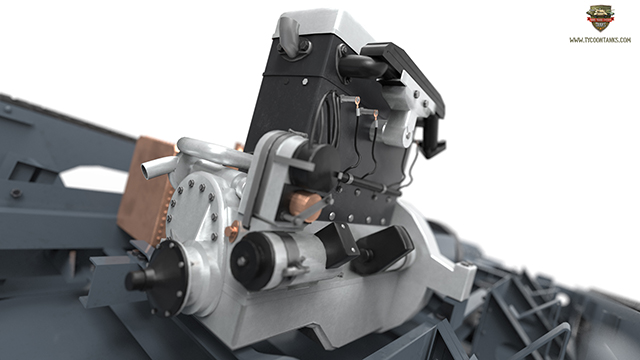 Its chassis was based on a Daimler car and used the existing axles to mount sprocket and idler wheels. Following automobile practice, the engine was front-mounted, and a driving compartment was located behind it. In addition, the LK2 did have a suspension system and protection skirts for its running gear.
As it was not designed to break through enemy lines, its armament consisted only of several MG 08/15 machine guns. This gun was a lightened and thus more portable version of the German Army's standard machine gun in World War I.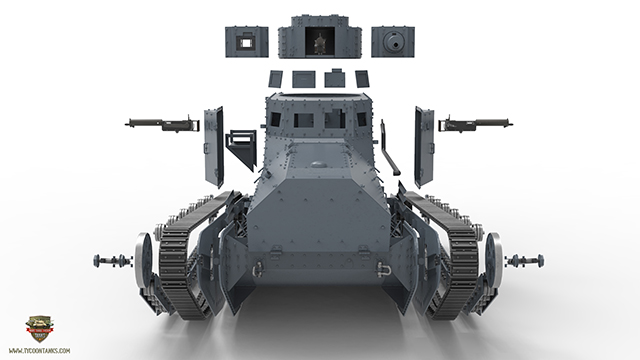 Unfortunately, this tank never made it to the frontlines, but it was still assembled, though not in Germany and not under its original name. After the war, Sweden bought and assembled a total of 10 LK II under the name of Stridsvagn m/21. Two surviving examples can still be seen in the Swedish Tank Museum ("Arsenalen")
But in Arms Trade Tycoon you can change it. Design and develop LK2, equip German army with this tank and see how it fairs on the battlefield.
For more news about the game, please join our Discord channel: Discordapp.com!