Greeting Arms Traders!
Some time ago we were asked to show more of hybrid tanks and that is exactly what we want to do today! Please welcome Mark V***!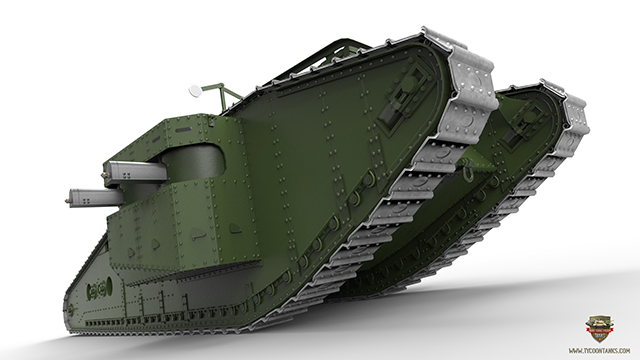 This tank is made up of various components from the rhomboidal "family" and as such - it never made it to the battlefield.
Its Hull is taken from the Mark V model which can be seen as a greatly improved version of the III and IV models. It features a redesigned exhaust system, rear cabin and a thicker armour.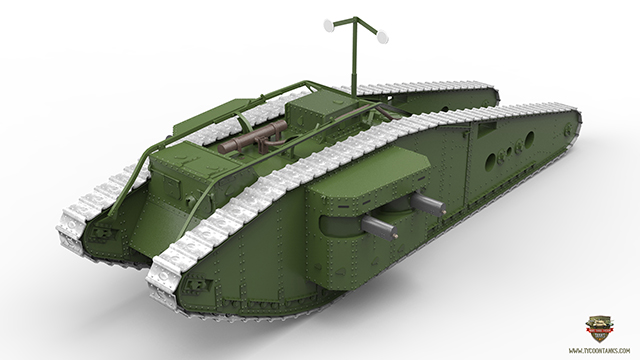 Its "Female" sponsons are taken from its earlier brother – Mark I, as this tank carries two Vickers Machine Guns on its side.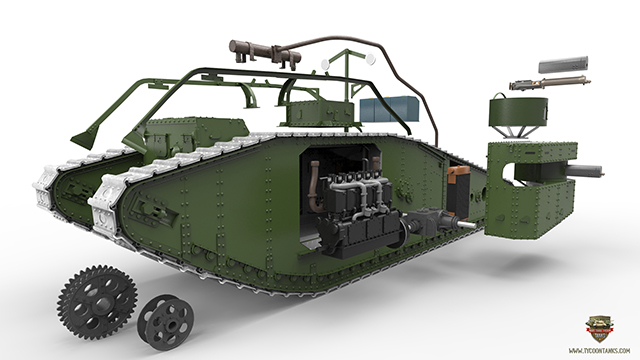 The tank is powered with the 19 litre six cylinder in-line Ricardo petrol engine, the first engine custom made for tanks! The new engine was not only much more powerful than the existing ones but also had reduced smoke emissions. More than 8,000 of these tank engines were produced in total, making it the first British-designed mass-produced engine!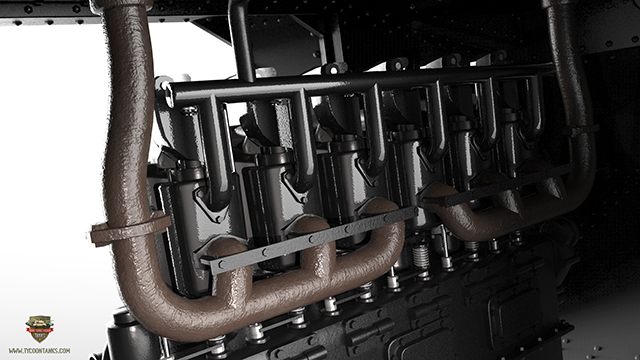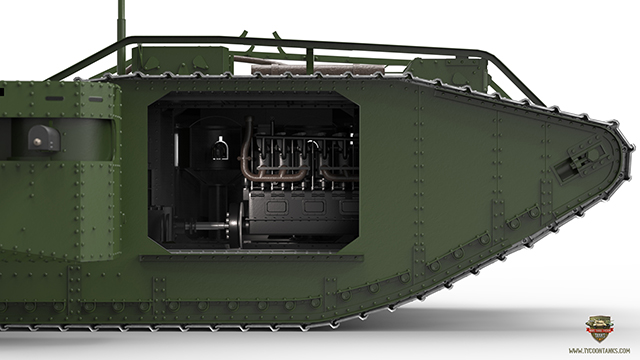 Last, but not least – its running gear is borrowed from the Mark IV Tadpole model. With an extension to the rear horns, it was intended to overcome even the widest German trenches of the day!
In reality, this combination was never assembled but in Arms Trade Tycoon: Tanks you are the one who decides if this tank will leave the design table and make it to the battlefield.
For the most recent news about the game, please join our Discord channel: Discordapp.com!