TritonForge has had a ton of visual improvements.
Whole game has been ported to Slick2D which wraps around LWJGL. Game performance is much better now.
Smooth lighting is the most noticeable, and it gives the game a realistic atmosphere rather than a cartoony one. I originally envisioned the game like this so it is awesome that it finally came to be.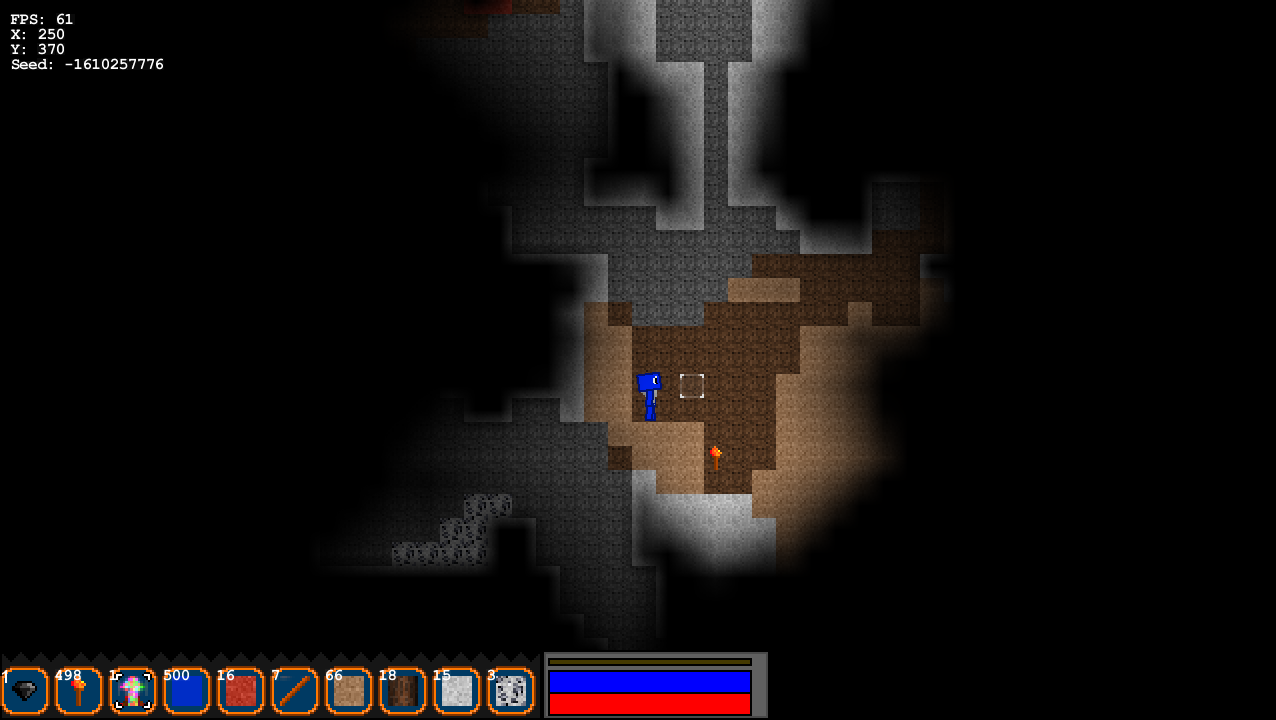 smooth lighting before tile blending was added(above)
With blended tiles, the game looks even better as well. It was done with a bitwise method described here: Neighbour-aware tilies along with alpha mapping to make tileset remaking unnecessary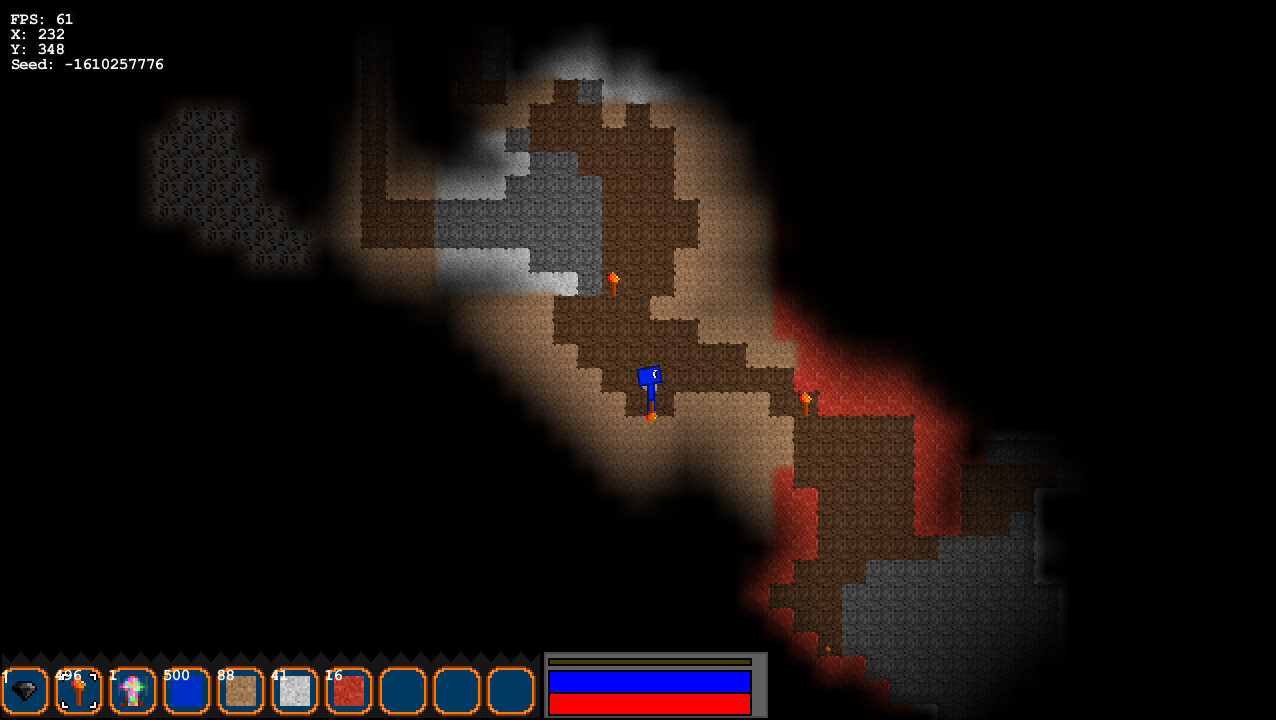 Tile blending is highlighted along with smooth lighting(above)
For a closer look at these visuals, a video has been recorded along with a few others on my YouTube channel. Be sure to check them out!
Aside from that, the game can export mini-mapped versions of worlds as long as they aren't too large.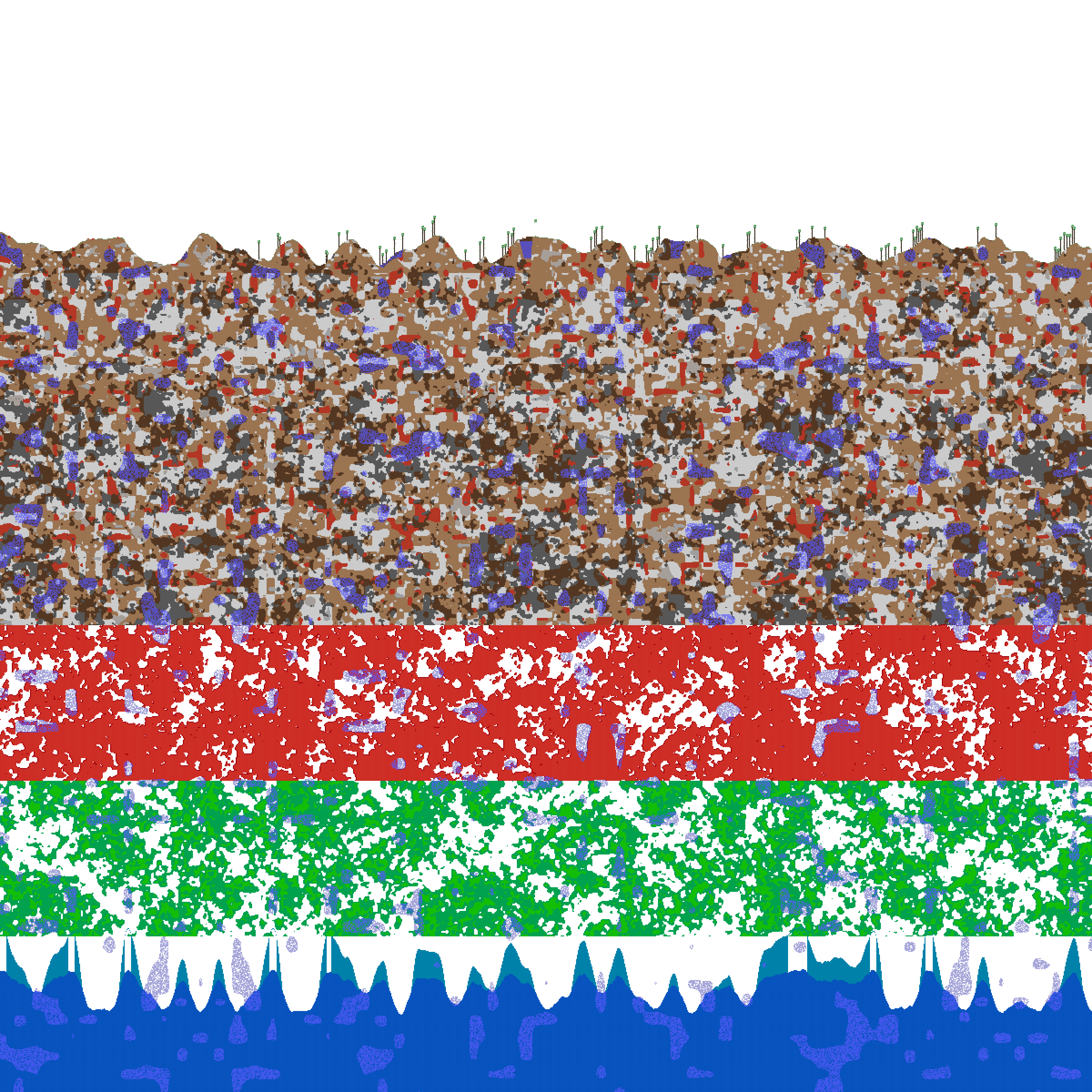 A memory leak was fixed, so worlds can now be generated that are much, much bigger. Though generation time might greatly increase.
Since visuals are now on good ground, RPG elements will truly begin to show up. First to come will most likely be combat with mobs and levelling up, followed by stats and quests.
Further progress will be posted. Cheers
-TritonDreyja