Dust Storms
We've made good progress on particle and weather effects - here are our new dust storms: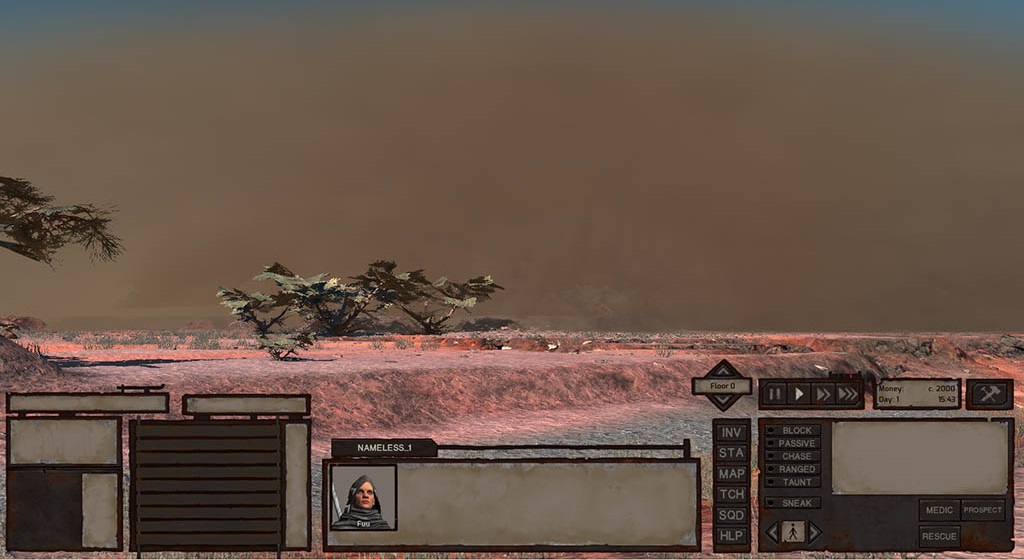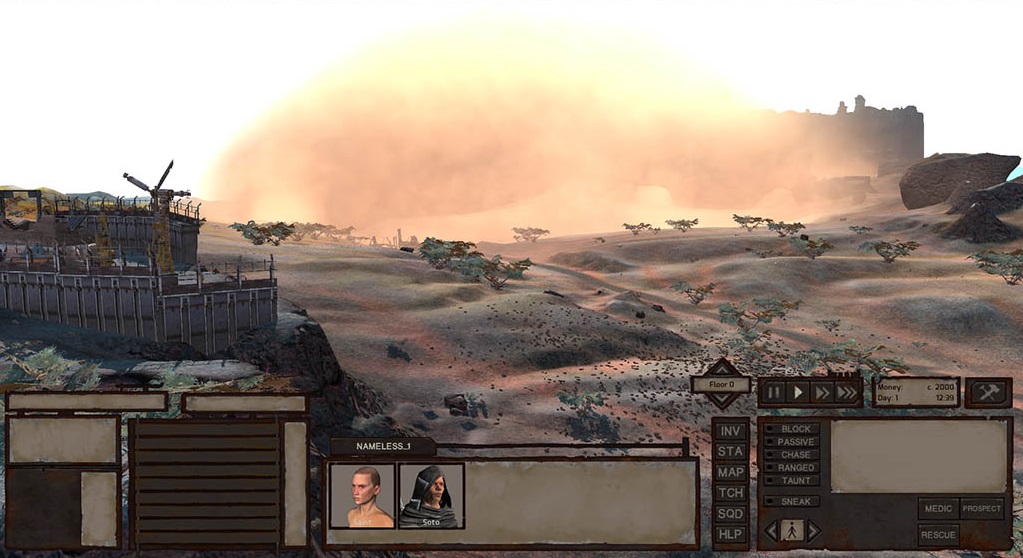 Eventually weather effects will affect gameplay, particularly industry function and wind generators etc. Dust storms and other weather effects won't be released in game for quite a while yet though, ETA way after Beta.
Player Controlled Animals
Some of you might remember that we had a poll a few months back about AI and player controlled animals. Although AI control came out as the most popular vote from players, in the end, we've decided to make them player controlled. AI control would have been considerably more complicated and time consuming to implement in the long run, at least not an amount of time we have to spend on a non-core feature. Either way, animal squad mates are now complete and all ready to go for the Beta update!
Stealth Icon
In our last blog we mentioned finishing a number of animations. Well, sneaking is also one of those new animations too, plus last week we've added a new player name tag with stealth and light amount icons. Here you can see an example of the new 'stealth meter' in action...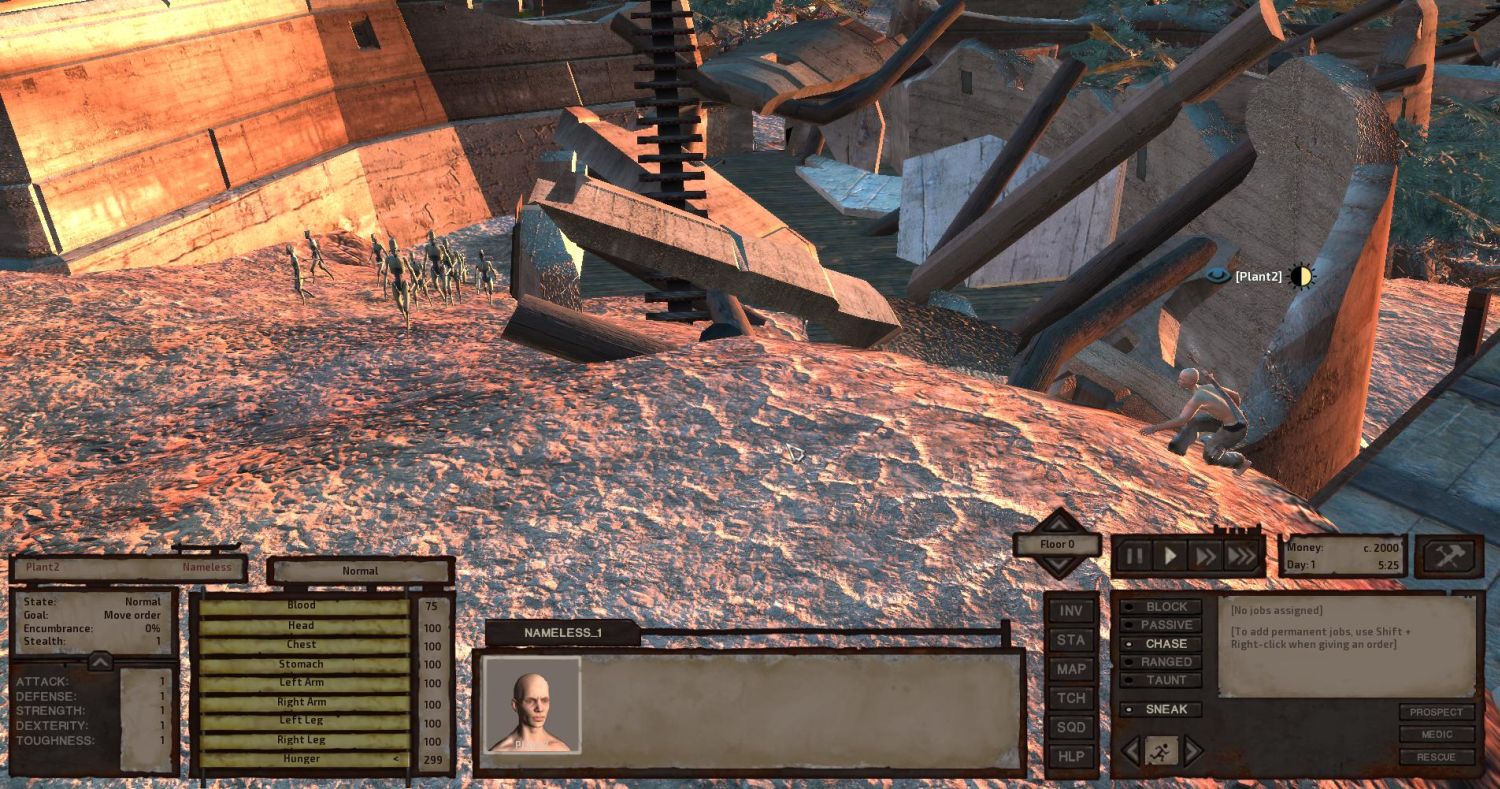 *** The above content has not been released yet. This will be added in the next update, Beta 0.90, ETA end of March.
Click here for details on the current playable version of Kenshi, available on Steam experimental opt-in ***