Dev Diary - A Look Behind The Curtain
Manor House Bathroom Creation Time-lapse.

Take a look behind the curtain at the development of "The House In The Hollow" game.
Watch the design and creation of the Manor House Bathroom, in this short time-lapse video.
Showing the placement and positioning of the bathroom assets and ambient lighting creation and setup.
---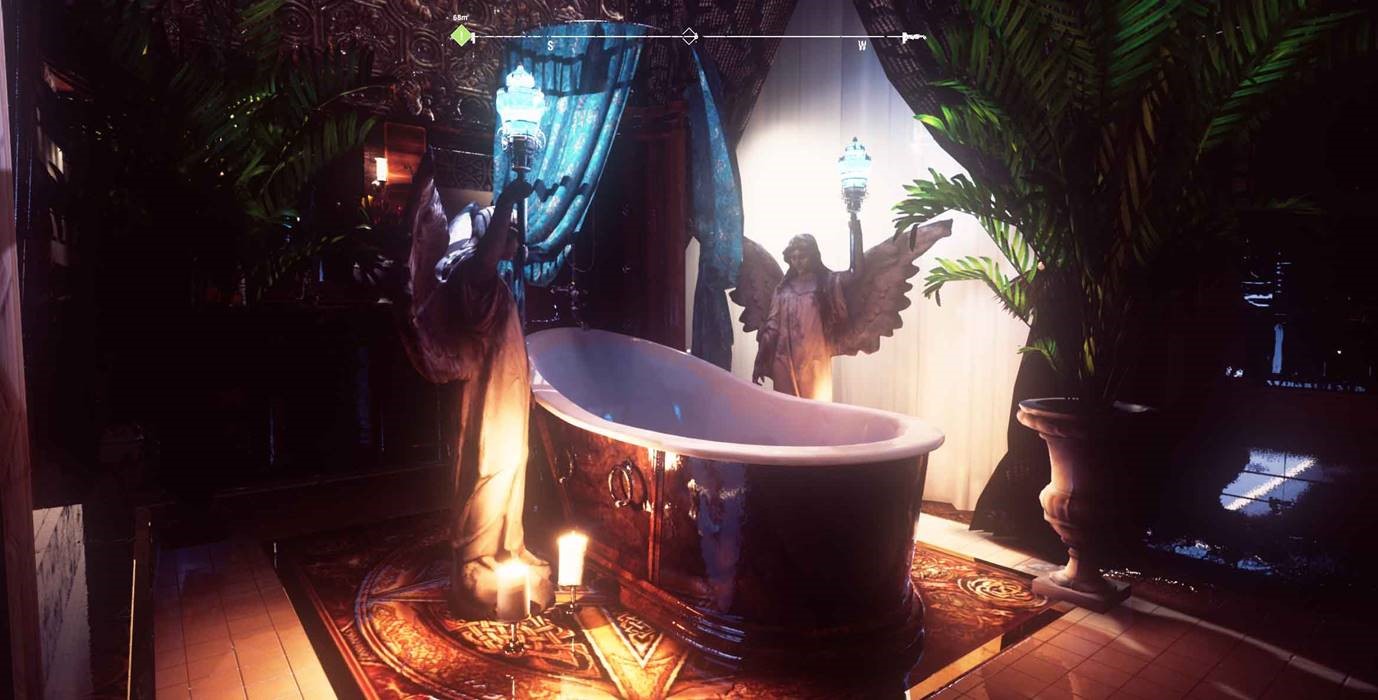 ---
Game Features -
Immersive - first person, playing experience
Game Physics - for both cloth & interior fittings & fixtures
Particle Simulation - includes environmental & asset particle effects
PBR Texturing - multi layered texturing with Physically Based Rendered materials.
Environmental Effects - light shafts, temporal anti-aliasing and tone mapping
Challenging Exploration - progress requires exploring & problem solving
---