I mean, while uploading a gif, Indie DB decided that 5.2 mb was simply pushing it, so here is a link.
Anyway, this most obvious thing this week is the tileset change, so here, have a new cave tileset.
That took me like two hours to make because I am a terrible artist.
Aside from that, endless mode has been improved to the point when you can actually open an unprocessed room.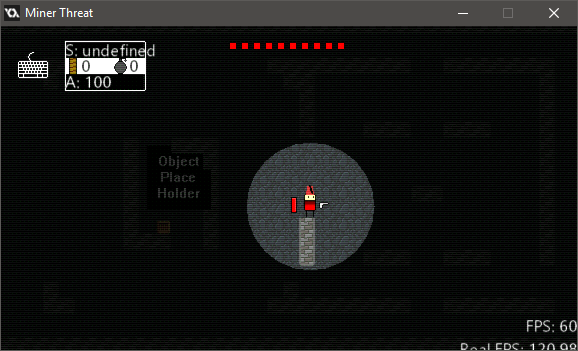 A random tileset gets chosen for the level. Other than that stuff, I implemented the items into the game, because I forgot to when I made them.
I mean, nothing exciting or anything to announce this week, so have a good weekend!