First and foremost, you may have noticed the last couple of dev blogs that the framerates I was getting were undesirable, and rest assured that is taken care of.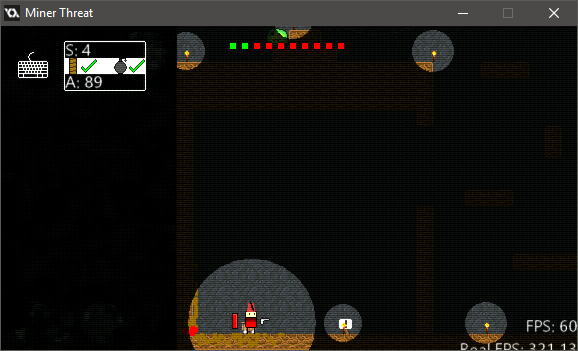 The very code that was supposed to optimize the game slowed it down about 200 FPS.
Last week I talked about adding some more animation to the chunks, and I think at this point I may just keep the black chunks since they look much better. They have some texture and decent going away animations.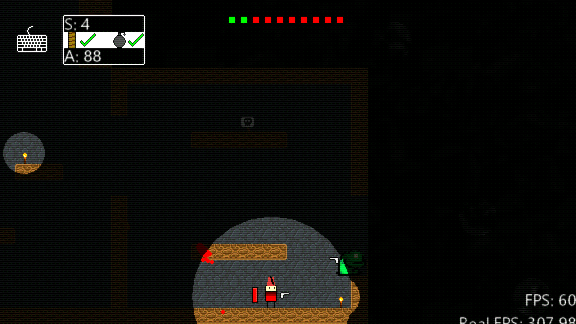 As you can see, the chunk fades to the bottom left corner, but it's supposed to fade to the middle, so I will have to fix that one...
You can also notice the texture on the black chunks, so they aren't just black boxes around the room. Next week I am hoping to add re-mappable keyboard controls, so that is definitely a big thing. I just didn't have the time this week to get around to it, and I need to do it outside of Gamemaker since Gamemaker can't handle text files as big as the startup script. (At least on my slow PC...)
Have a great weekend!