The summary pretty well describes it. The game is super unbalanced, so I need to take care of that; but before that, sorry about having last week's dev blog on Sunday, I write every dev blog on Friday evening, but when they actually get approved is not up to me, and it appears that there was more traffic last week that potentially backed these updates up.
Anyway, about the balancing. The normal way to balance games is the community going "x is too y," then the dev either nerfing or buffing it until the players are happy. This can take forever. I made a system that allows the people who test Miner Threat to tweak the balancing while playing. Once they find the balance they like, they give the numbers, and I do it.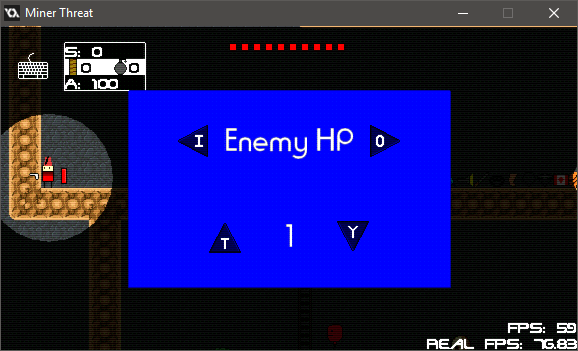 On the flip side, it has been a ridiculous 3 weeks in the doing, but the scores menu is on point now.
Right now, the font is messed up, but it doesn't matter because I want to change that font because I think it looks pretty bad. I'm thinking of using this font:
I think that may be too formal, so I'll try many fonts out. Suggest whatever font you want down below. Mind you, Miner Threat uses 4 different fonts, this is just the main one.