Hello all,

If you're yet to play the beta, we're still live until 14 April, and there are still codes remaining! Join the Discord, head to the announcements channel and react with the green tick emoji to be sent your code.

Without further ado, here's part 2 of the very first Craftlands Workshoppe Dev Blog, with more behind the scenes goodness.

Craftlands Workshoppe Dev Blog #1 - Part 2

[Continuation of Dev Blog #1 - Part 1]

Written by Arvydas Žemaitis, developer of Craftlands Workshoppe

Buffs

If you are keen on making tasty food, or fabulous potions as an alchemist, it felt weird that all of them can be consumed by the player but basically just increases or reduces your energy. That's all fine and dandy when you want to go without sleep as much as possible and still keep your energy up, but the next logical step is buffs. I introduced some consumables to grant buffs ranging from decreasing energy consumption at idle, to slowing down time when using the anvil so your hits always hit the mark, as well as fun things like drinking an Intellect vial which increases your head size!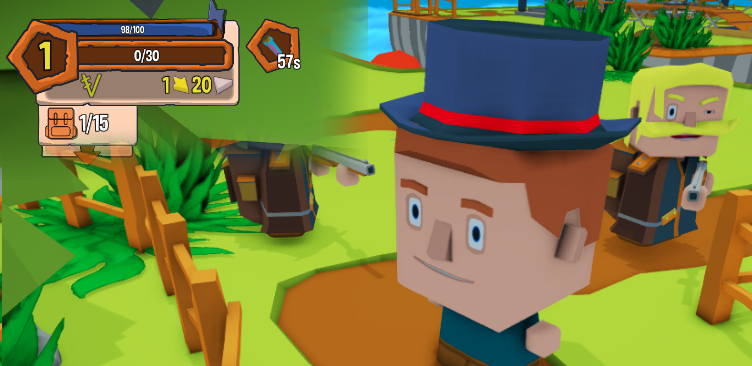 A More Engaging World

I've been researching world building with props - my aim is to make sure you are immersed into a live world instead of a lonely world filled with motionless characters and locations that do not tell a tale of people living there. I created a very badly made bird visual and populated the world with a few of them enjoying the sky. Given that they fly by you, the visual should be fine - please don't hit me, ill do better!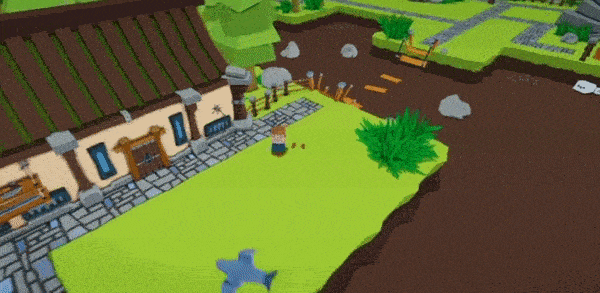 Ultra-Wide Screen Support

For over a year of development, I did not add ultra wide screen support - this is especially weird being that I myself use one for my day to day work. Given 90% of my work is done in the editor which allows me to switch resolutions on the fly and I use the 1080p or 4K resolution there, as that is the aspect ratio that most of our players will be using. But I recently made sure ultra wide works properly now! Hooray!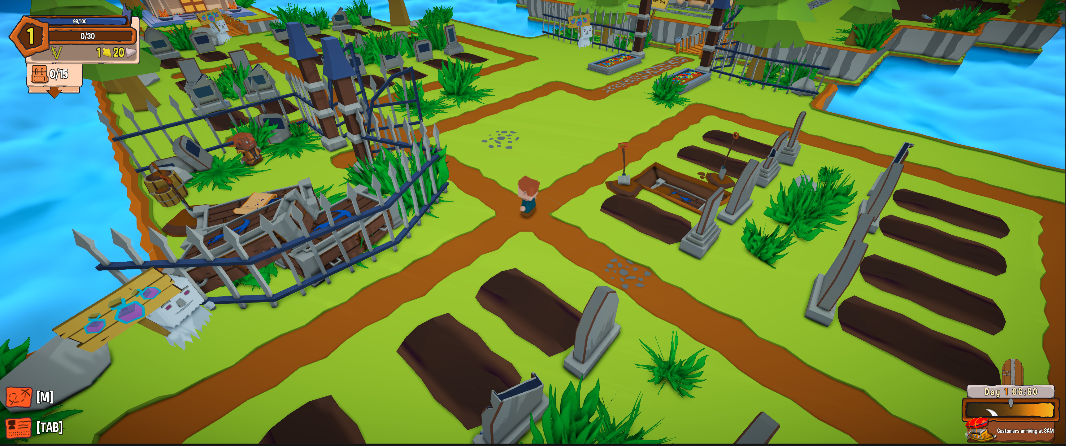 Recipes

Currently there are 70+ recipes. You can easily play the game with a handful of chosen goods to make and be fine. Some are required to complete tasks that progress the story, or complete other random tasks for more unlocks, but not all. I wanted to make sure players are still required to know a variety of recipes and craft them - some customers who come up to your workshoppe will ask for recipes you learned, but did not bother mastering. The plus side is that they will understand the scarcity of the good (as you are the main go to person for all good quality items in your island cluster), so they will offer 3x the cost of the item.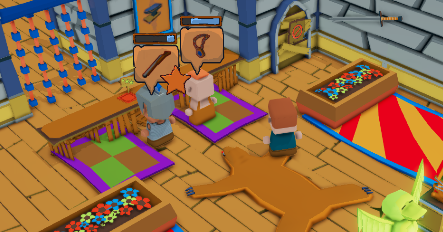 That wraps up just a few points I wanted to touch upon! There's of course far more being done behind the scenes: balancing, modifying, implementing new logic and much more.

Do join our Discord and talk to me whenever you like! I am very active there and really like talking about anything with you all. If you see Craftlands Workshoppe being your cup of tea, wishlist it on Steam as that really really helps us with being seen in this hugely saturated storefront.
As always stay tuned!