Hello again everyone!
Sorry we haven't been posting updates for a while, this week we are here to present some design concepts for some of our game's characters, our protagonist, the detective, and the waiters.
First, here is a sketch of the detective followed by some color studies made by our artist.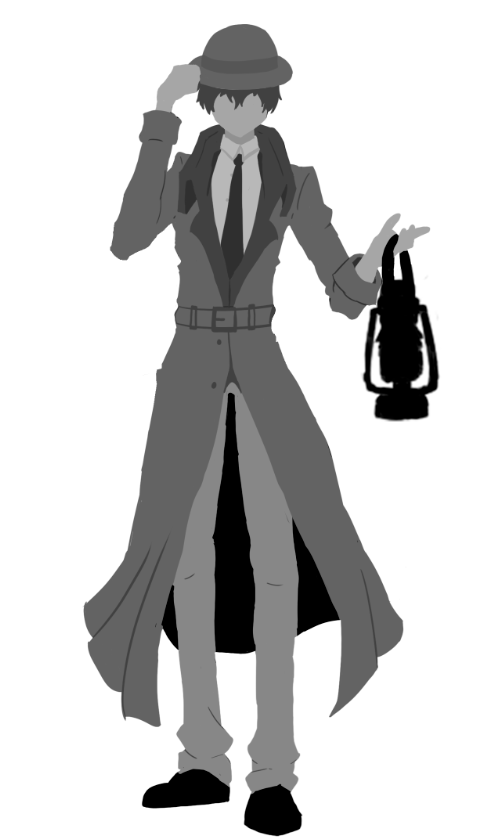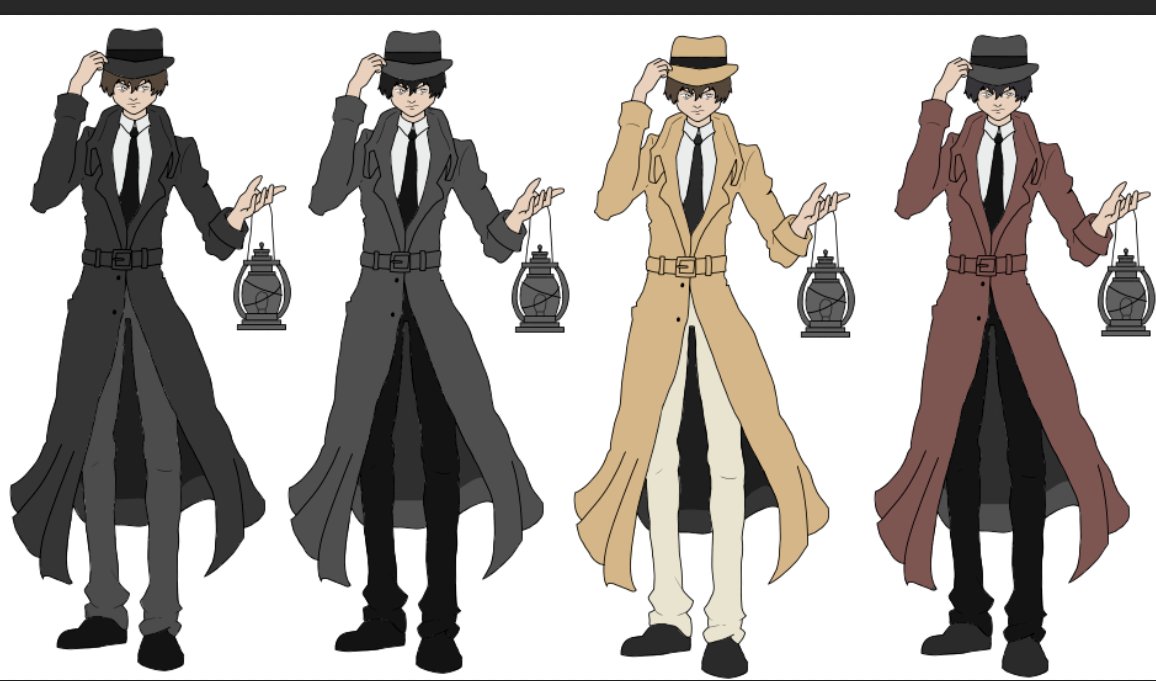 Secondly, here are some color studies, a model sheet and a posed illustration of the waiter made by the game designer. Most of the waiters will wear this outfit aside from the glove in the following sketches.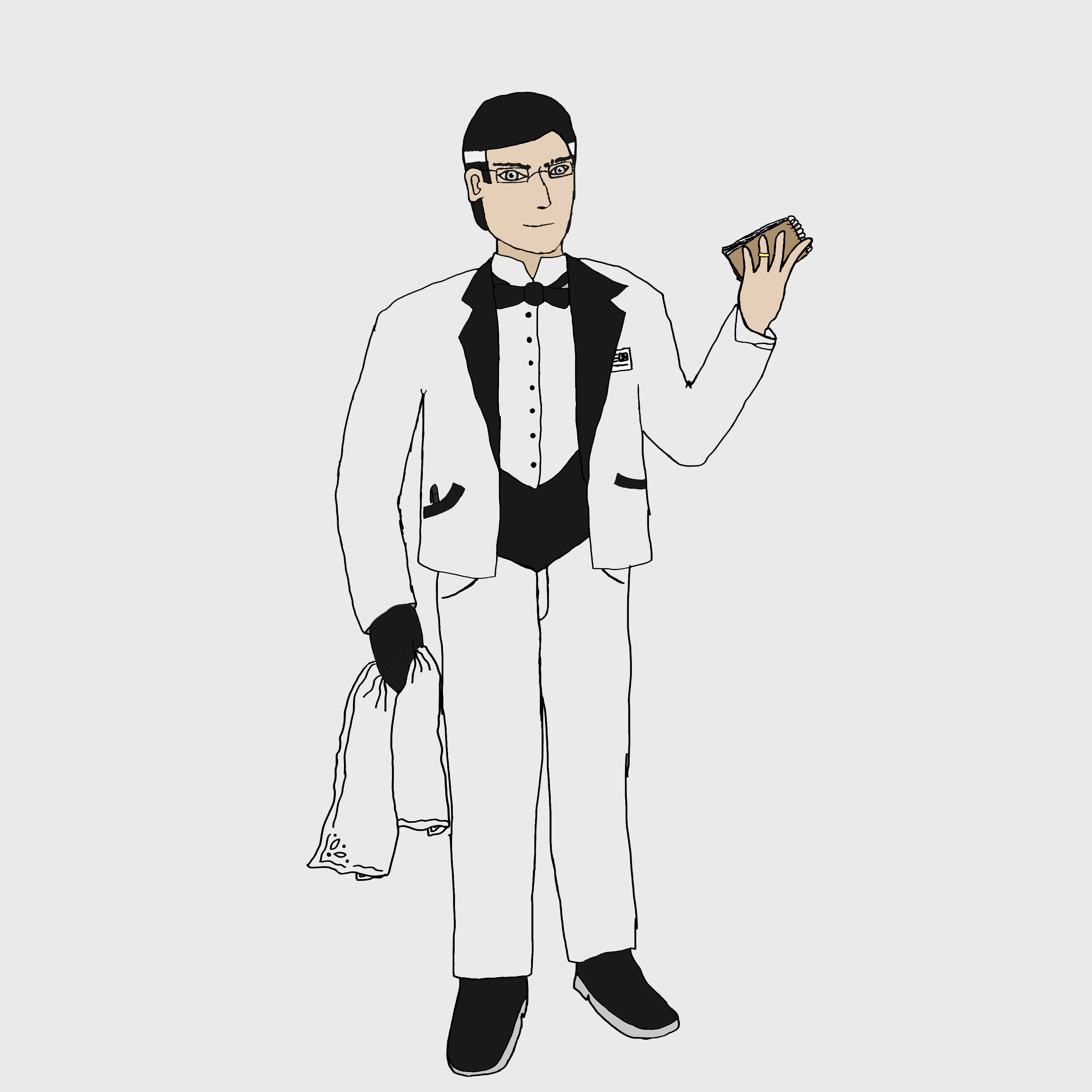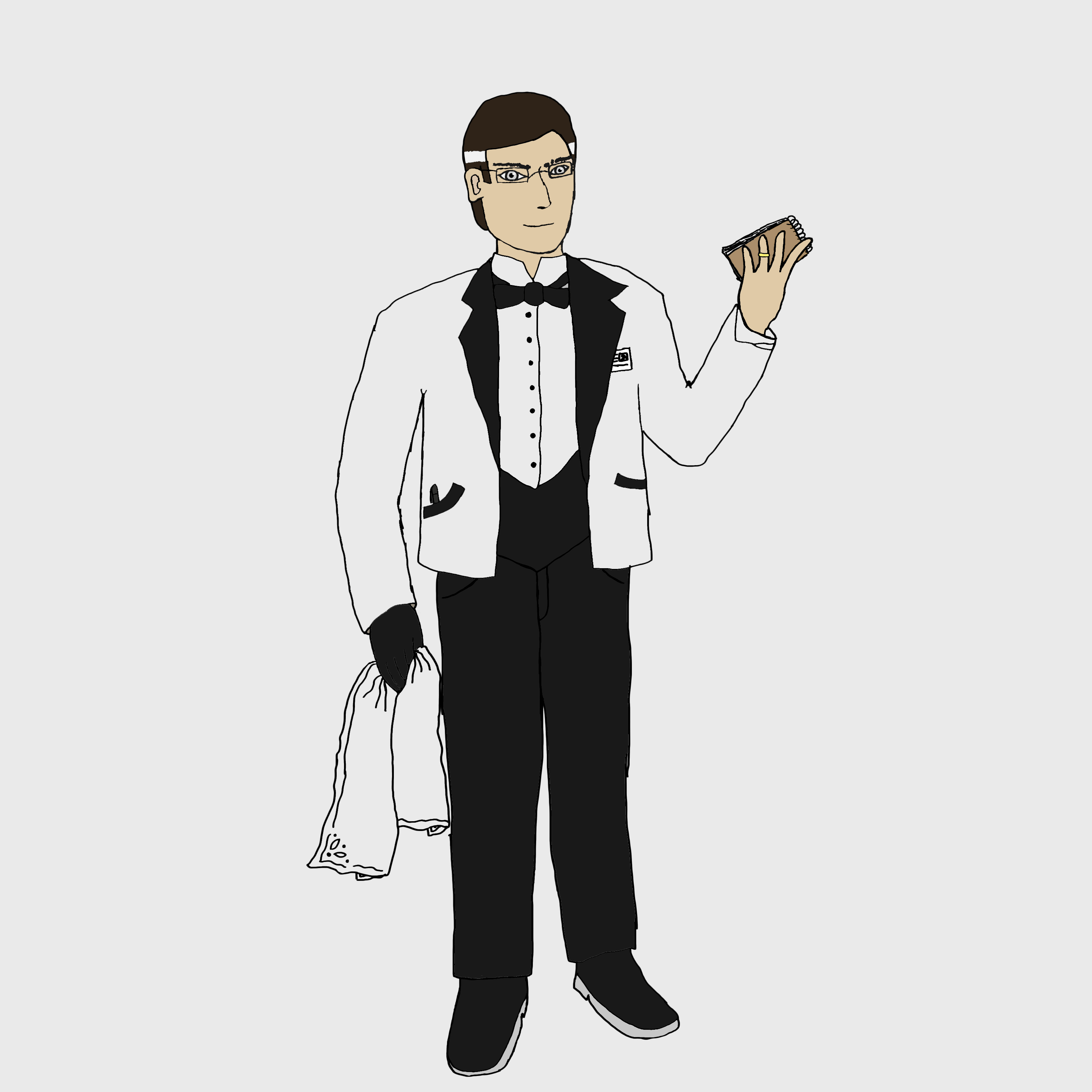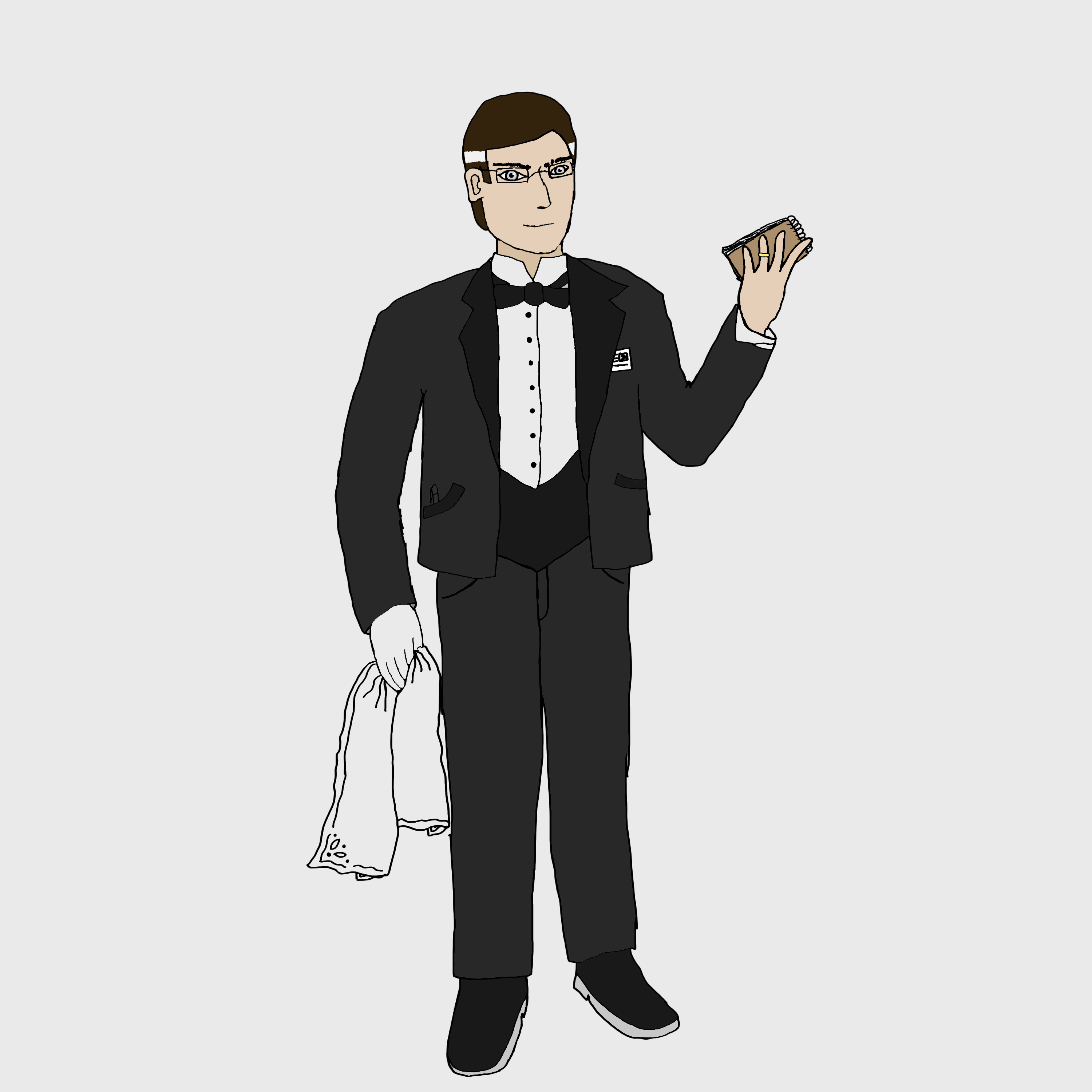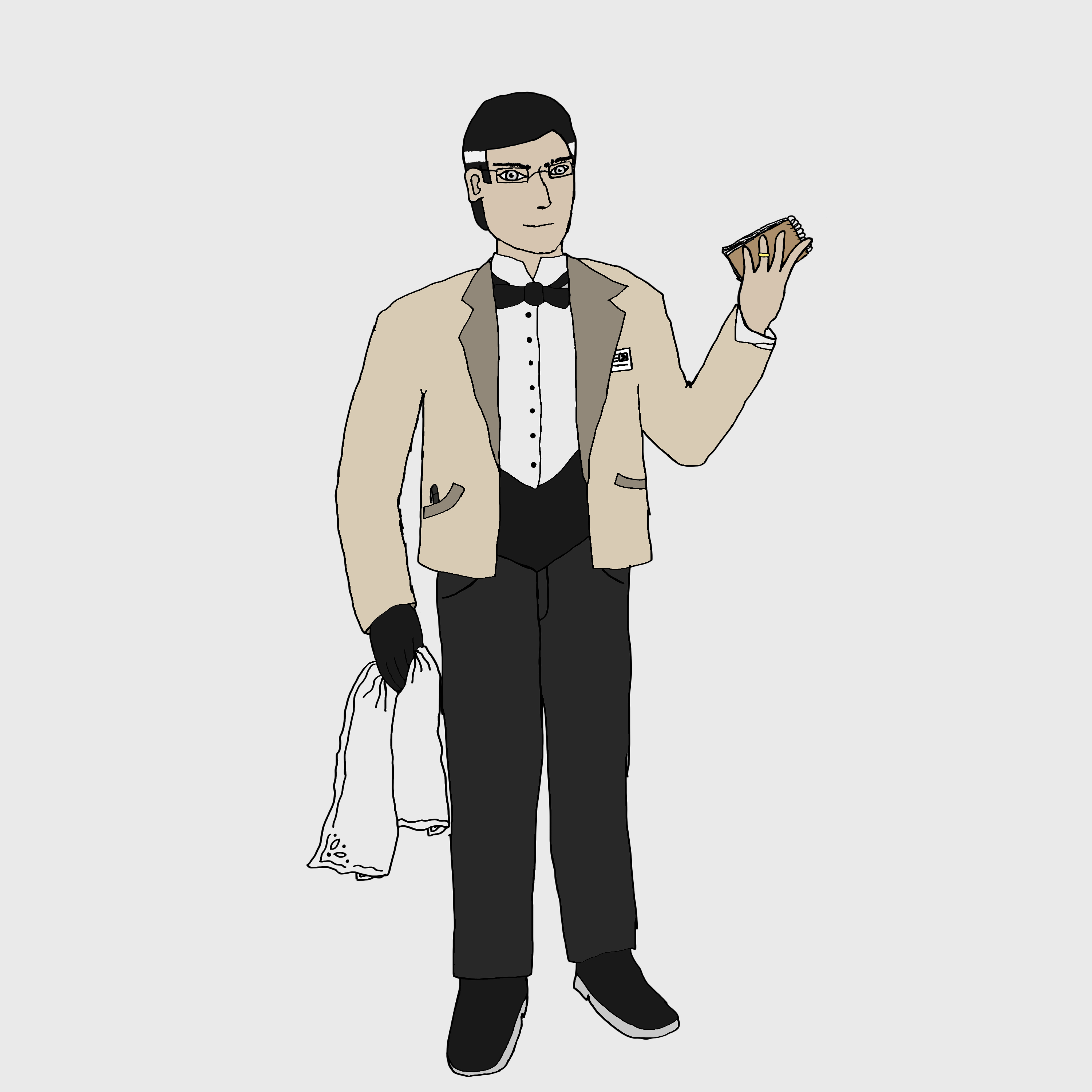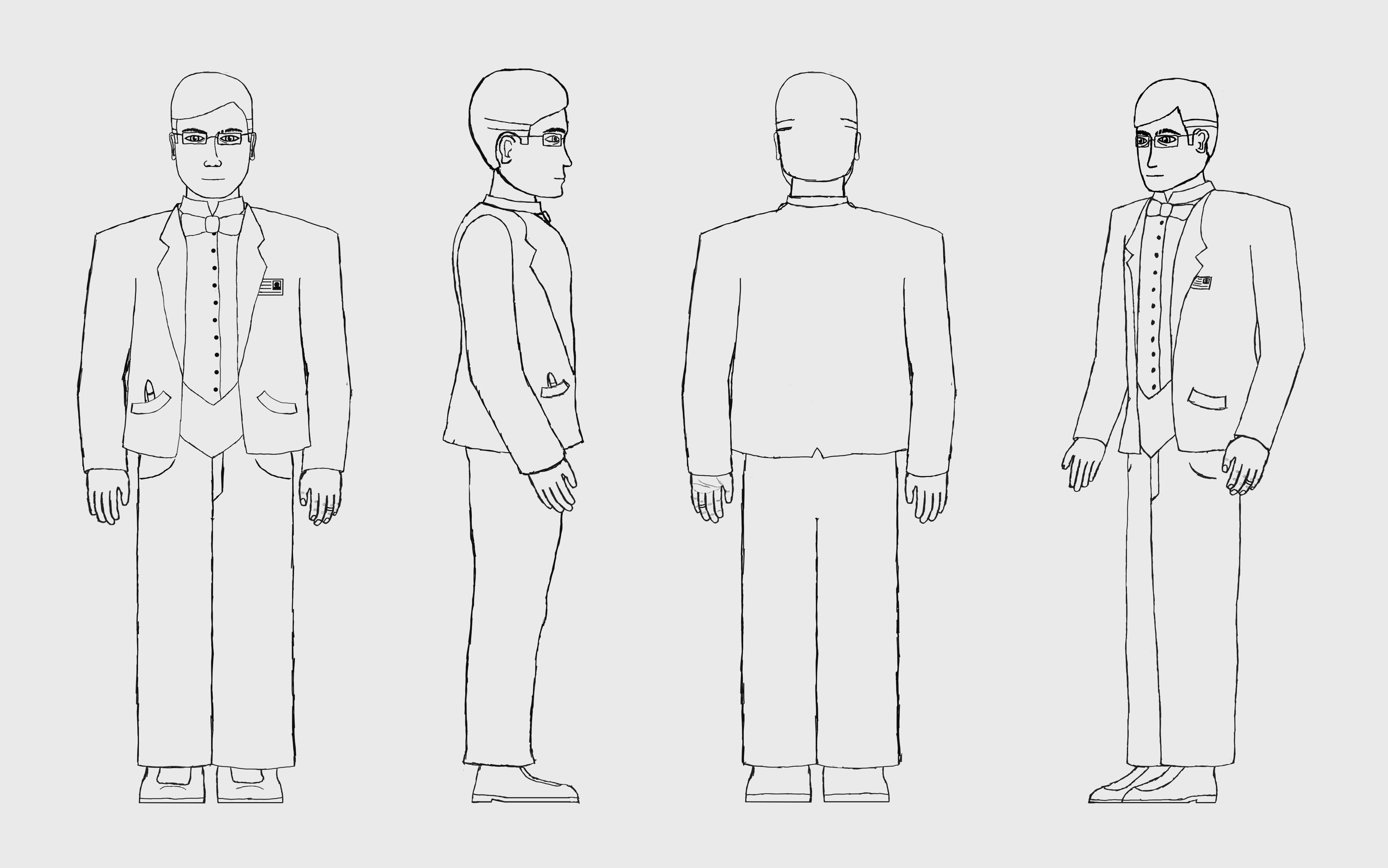 As some of you might've noticed, we changed the game from black and white to a more brown and pastel color scheme as we felt it was more appropriate for our game.
That will be it for this week, we're really gonna pick up the pace from now on to bring more frequent updates, so thank you for reading and until next time!