Big news, we just landed on Desura which is renowned to be an extremely huge community driven digital distribution service for gamers.
Head on over our desura page and install the game for the Windows Platform.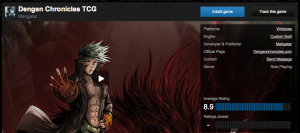 Remember that Windows XP is not supported. Anyway, we're already working to make Mac and Linux versions available very soon.
Play your saga, leave us feedback and… stay dengen!