Hey all,
We've been busy with working on the first public demo release and we're finally able to inform that the release is just around the corner. We will release it within the next 3 days(UPDATE: We're adding more character customization before releasing it to everyone) and we're excited to receive your feedback and impressions.
Right now we're polishing up our map and fill it up with some environment stuff, also the HUD and Menu Art will get a nice overhaul by then.
Our first demo release(0.1a) will feature:
Multiplayer - We're hosting one server where everyone can connect and battle it out, or just hang around to chat
Melee Combat - Ground and Air Combat, Blocking and Dodging, Dash attack(stuns enemy)
Throwing Weapons - Kunai and Smokebombs
Jutsus - Right now only some basic types like fireball(projectile), stone cage(placement), lightingball/chidori(melee) and some blink/teleport jutsus(self) - Jutsus can be used by holding down the chakra charge key and do the combination(you will have to find them out or let others teach you)
Movement/Parkour - Double Jump, Backflip, Dashing, Sideflips, Air Dash, Water Walking
Basic Player Equipment - Change the color of your shirt/pants/shoes/skin/hair
Basic Chat System - Only one channel for everyone to use
Basic Sound - Placerholder sounds for various actions, but not for everything.
We've got plenty of more features on our list, that will be revealed and added later to the game. Everything you see in the current version might change at any time and nothing inside the demo is in it's final state. Please keep that in mind, before testing it. There will be bugs, there will be incomplete features, but we want to give you guys some taste of our vision for the game and let you guys help us to decide which direction to go!
Our Test Server will be probably be hosted in EU, but we might consider allowing people to just host their own servers. But right now we want to have everyone on one, so we can also track how big the interest is.
Here are a few screenshots and videos: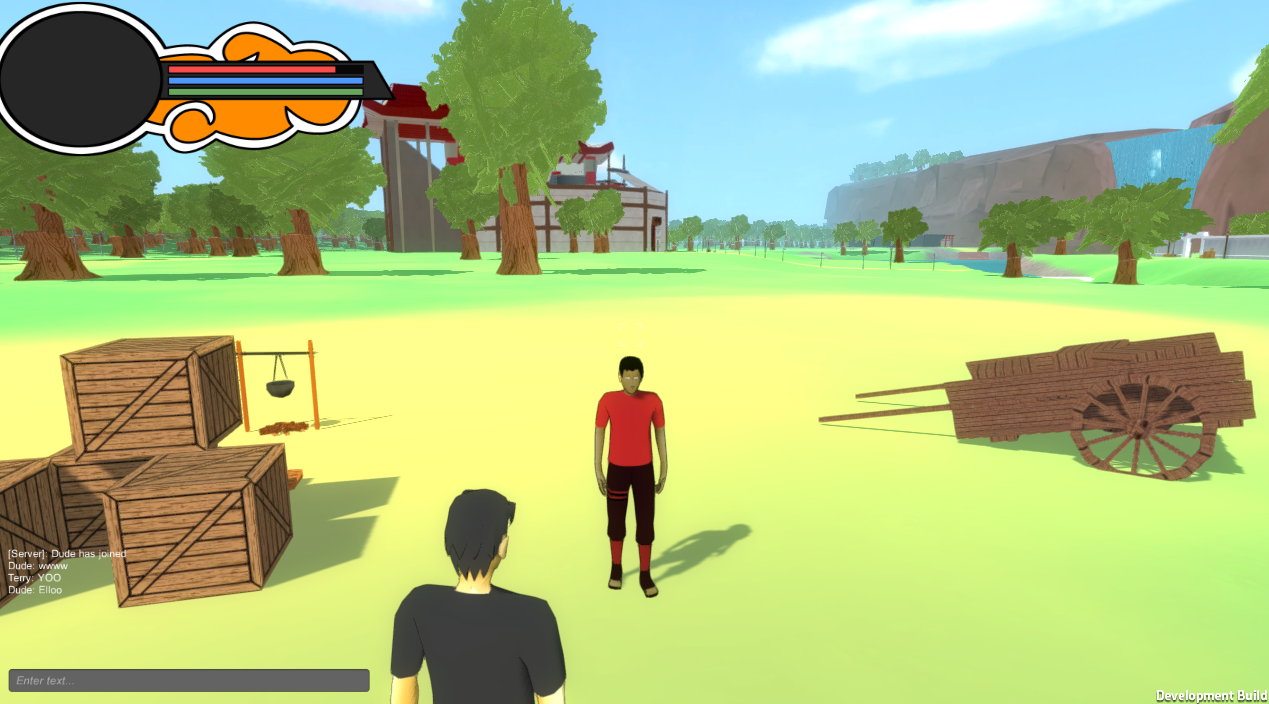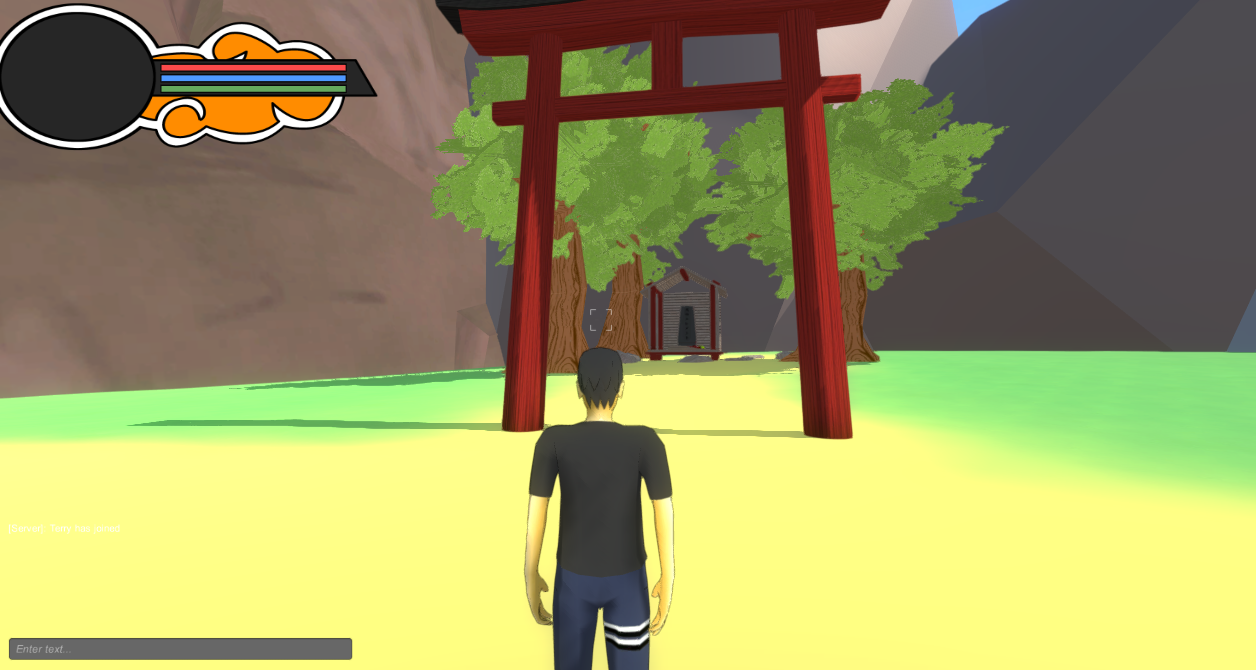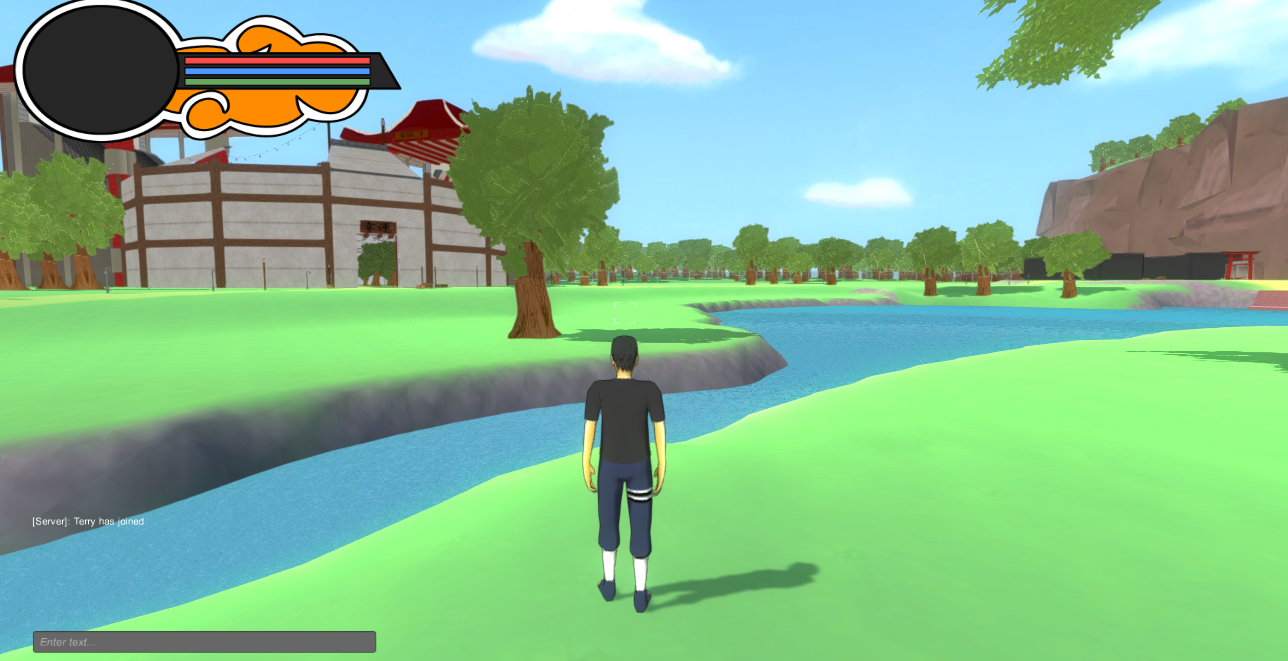 And last but not least some Multiplayer Tech demo from March. It doesn't include most of the latest combat features but atleast it was a longer fight between WannesV and Ohmgesicht/Terry(me)
Alright that's it for now!
Feel free to leave questions and comments.
We really can't wait to hear some feedback!
Cheers!
-Terry/Ohm