We're excited to announce our first indie game for the xbox indie channel. Defend! is a 4 player zombie shooter where you have to fight off hoards of zombies to restore order to your city. In a marketplace full of zombie related games we're hoping our style of gameplay and twists on the genre will stand out and bring a new experience to the player.
We've been working hard to get to this point, but there's stil a way to go, especially as its only me doing the art side and one programmer doing the rest.
As you can see the city is getting pretty busy so i'll be showing some more of the game on a regular basis and some close ups of the cool stuff.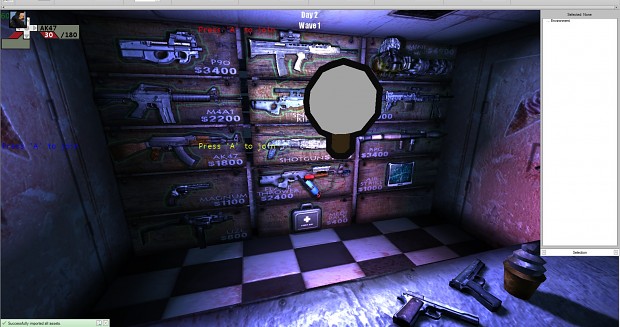 If anyone sees anything in particular they want to see more of just pm me and I can spotlight it for you next time I post. I'm new to sharing work in progress material before releasing a game.
Parmosoft