Two levels done !
We now have two complete levels on DeepVoid, a small Team-Deathmatch arena and a very large Capture-The-Flag map. The screenshots are just there !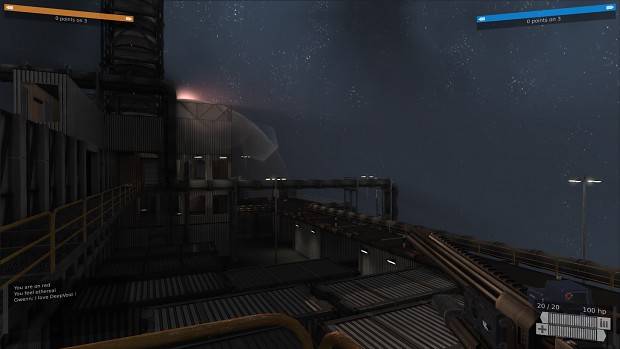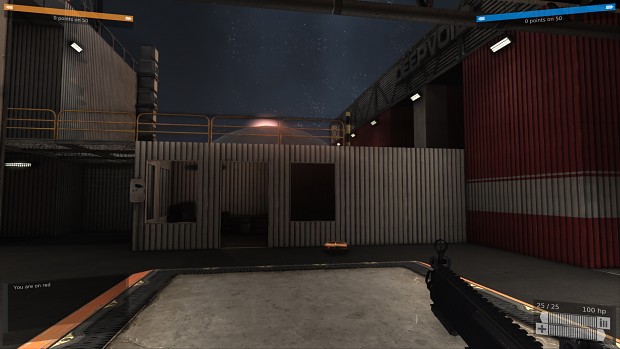 Private beta, more testing
We also started a private beta program with 100 selected players, so that we find and fix all bugs remaining in the game. Our target is now to release the game with 3 complete levels in July.
Most of the work to be done now is on game stability, networking, and of course our last level !