The game is done !
After 15 months in development, hundreds of revisions, weeks of hard work, we are proud to announce that DeepVoid will be released next week, as the first public version.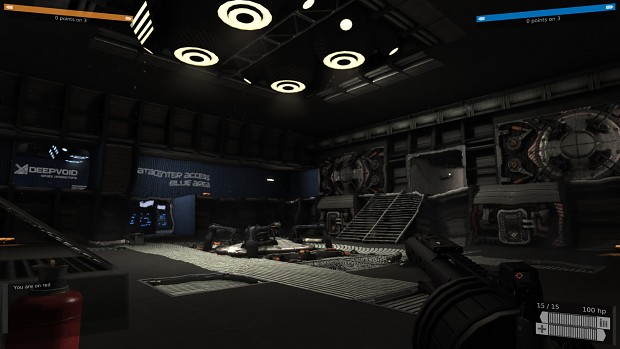 DeepVoid is a free multiplayer shooter, developed by a small team of enthusiasts using the Unreal Development Kit. We have a focus on fast gameplay, easy game rules and very high rendering quality. We work on unique content designed for the game, each asset being crafted so that the final game looks like a commercial production.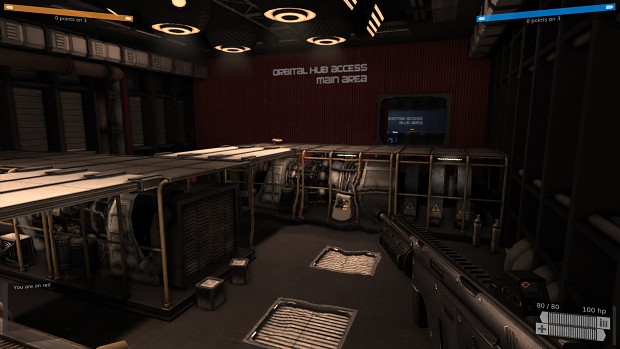 The game is working, fully tested during private betas. We have automatic updates, settings, a ranking server, and dedicated servers for the players, that other players can join through our server browser.
DeepVoid will be available (for free !) on Windows on July, 27th. This year. Next week !
What's next ?
Releasing the game does not mean that the project is stopped ! We plan on adding (still free) content in the upcoming updates. We also want to provide you the tools to add your own levels to the game !
All of the code written for this game was released under a free license, so that other enthusiasts can use our work to make awesome stuff on the UDK.