Hi,
I have been busy getting the client and server for Phoenix USC online and I'm happy to report that I now have a working server and client in pre-alpha. I have a cloud based Phoenix USC server running which is a huge mile stone as it lays the multiplayer foundation going forward. Both the Phoenix USC client and server are functioning well with early combat testing looking great and latency handling working well. The dedicated cloud based sever sure goes a long way to reduce lag. Overall I am happy with the multiplayer results and look forward to fleshing out the MMO side of the game. I have added a in game chat system and much more so checkout the video and images below for more details.

So going forward I will be releasing pre-alpha demo tests designed to work out any issues or bugs and assist in adding in game play features and options. I have an excellent foundation now and development progress will move along nicely now that the basic server / client framework is done. I'll be adding ships and weapons and game play elements as we move along, all of which I am totally stoked to get at.

I have included some video and images of multiplayer development progress. If you are interested in assisting in early multiplayer development please checkout our Phoenix USC discord server. For details check pinned messages. We are already at the point where we can combat in game so testing can be fun even at this early stage of multiplayer development.

Super happy to get to this point in development. :D
Video: Testing a Phoenix USC server and two clients.
Wide screen test of 4 clients and a server.

Enlarged Hud View.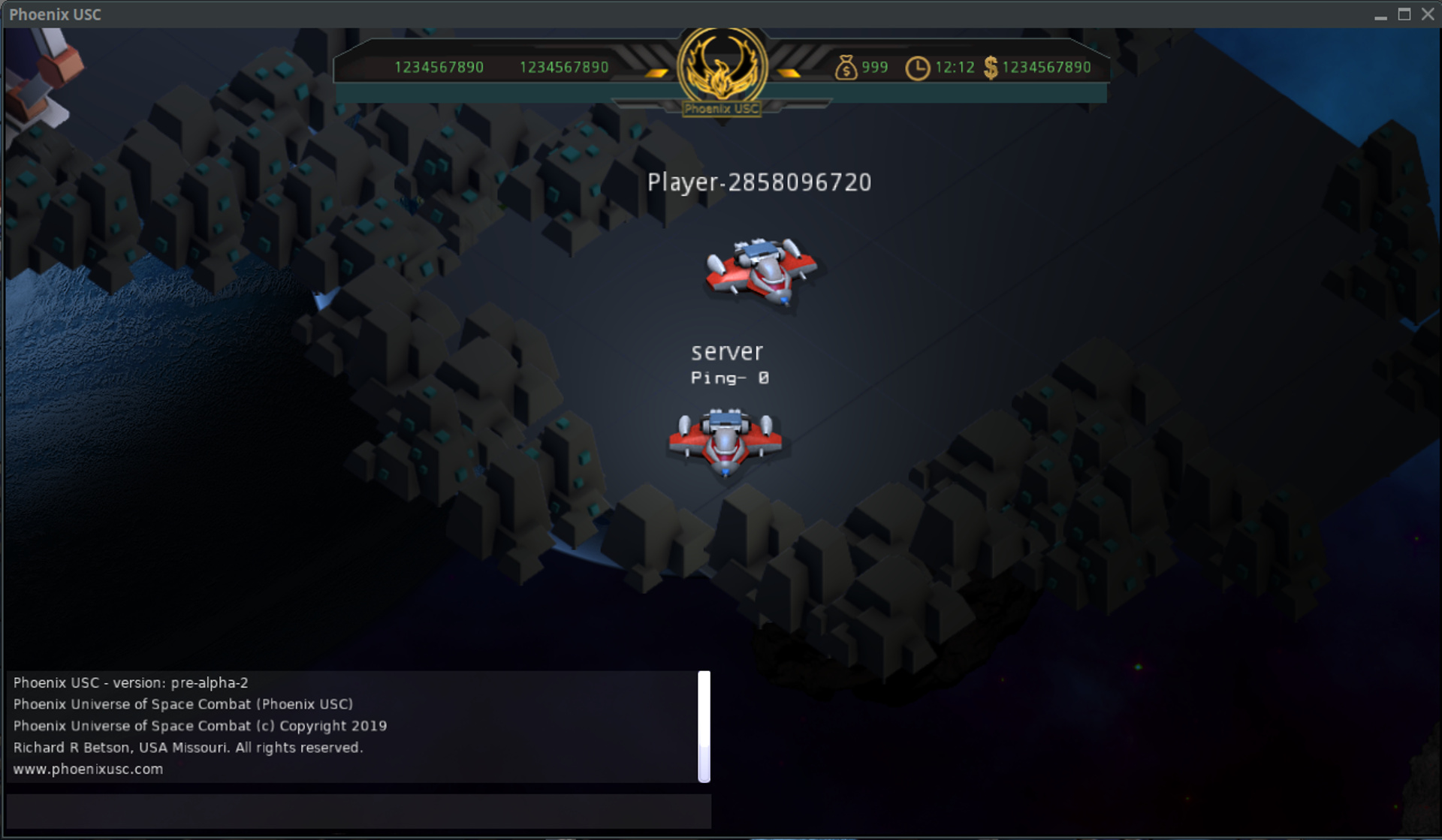 Multiplayer testing.