This update brings many new features into Data Center Tycoon, one of these features is employees. Employees make sure all the servers are quickly fixed if they break. During development the system for loading game content showed it wasn't up to the task, so instead of the old system a new one has taken it's place and along with this system comes multi platform support at the moment that means builds of the game are available on OS X and Windows. Probably the largest feature implemented was the ability to buy bigger buildings to house your data center, so here are some screenshots of the new buildings: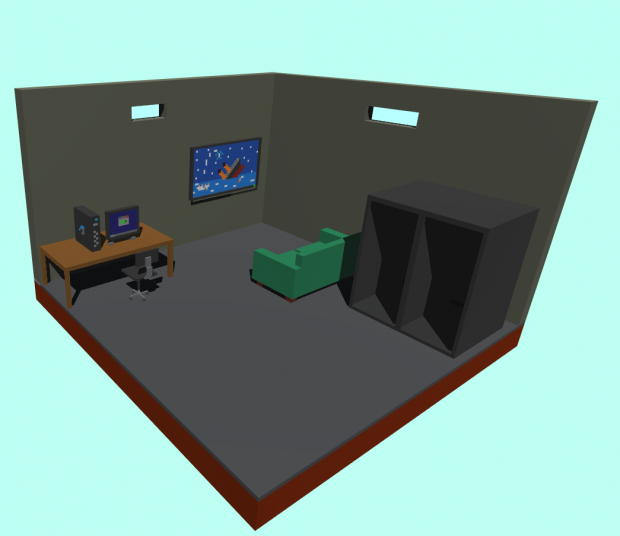 The starting building is a basement with two racks -
clearly not enough space for a growing data center company!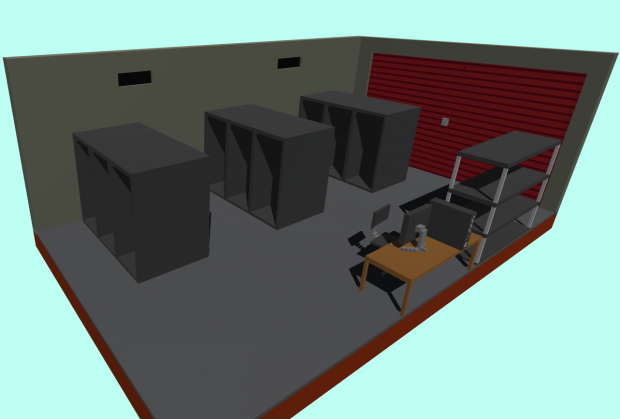 The next step up from the basement is a garage, this has 9 racks of space for servers
and also has enough room for more than one employee.
You buy new buildings through a menu tab called 'estate agent' which lists all the buildings you can move into and if you have enough money you simply click the building you want and your data center will move.
These features aren't the only ones added here is this updates complete new feature list:
Saving and Loading games
The ability to buy bigger buildings for your data center
Employees - vital to keep your servers from all breaking
An updated and simplified UI
Multi platform support
Extended modding support
Bug fixes
Data Center Tycoon for Windows:

Data Center Tycoon for OS X (Mac):

Do you have opinions on the game? - here is the Beta feedback form: