Everyone can play, create and share in the ultimate 2D platformer creation tool DASH: Danger Action Speed Heroes. Free updates with a growing catalogue of Speed Heroes, enemies, building blocks, world themes, game tools and more!
Every week Jake gathers all the news about DASH here on IndieDB!
Prototyping began December 2017
Self-funded, solo-developed by Baby Duka
Currently in early alpha stage, being tested locally by team (Concerned & Mr B-magic)
Mod-roles have been assigned on the Discord
The offline game build is currently being uploaded to Steam
Lots of articles in the DASHlog to read (has lots of gameplay gifs/juice)
Broadcasting live gameplay and gamedev from latest build every Saturday 12pm PST | 8pm GMT on Twitch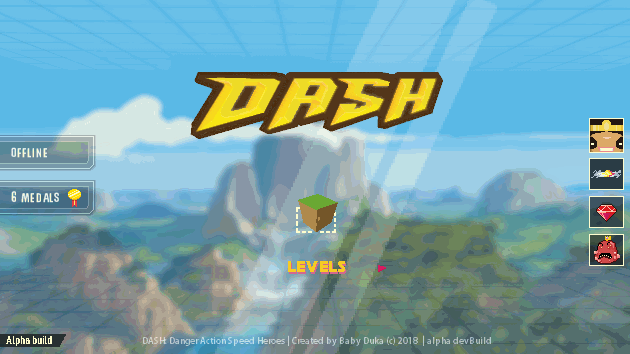 (The Main Menu in the alpha stage : Levels, Heroes, Training and Settings)
---
Episode 06 Update:
Alright! I managed to put together a really solid and approachable build to upload to Steam. The first step is to test the file and directory system and set up the Steam API for UGC. I will send out a few codes to the core test team members to test the offline build.
While this is happening I am integrating the Steam functions in Game Maker so we can upload and download levels!
The Discord is still growing. We hope to see a bump in the curve once I've contacted press and forums when the alpha build is ready. If you want to be the first to get the alpha build and participate in the development you should join the club!
All the time this week has been spent really solidifying and testing the build. The last streak is always the hardest. But it went very very well.
So: offline build is ready today. Online and Workshop build: first thing next week.
If you are a core tester and have received a key you are allowed to show, stream or broadcast the content ALL you like.
Tonight's broadcast is a CELEBRATION STREAM (from 8pm GMT) and an entirely new design and broadcasting software is established on Baby Duka's Twitch Channel.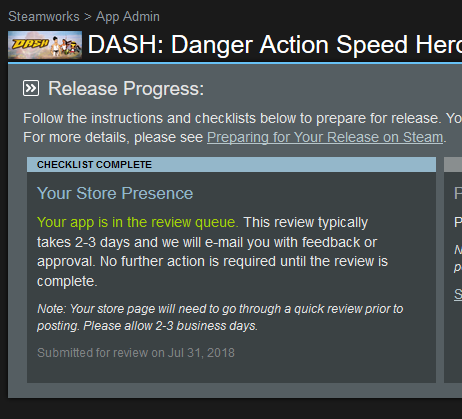 (DASH on Steam!)
---
Fixes and implementations:
New Training Menu and game mode
New Medal system, rewarding record breakers and completed training
New speak system during training mode
Fixed issues w the End Level sequence where the writing would be all over the place due to missing vertical alignment
Bypassed 'smudge/rbg offset shader due a non-static behaviour. Will be worked on and implemented later
Tested the build and training mode on first time players
Prepared build for upload to the Steam servers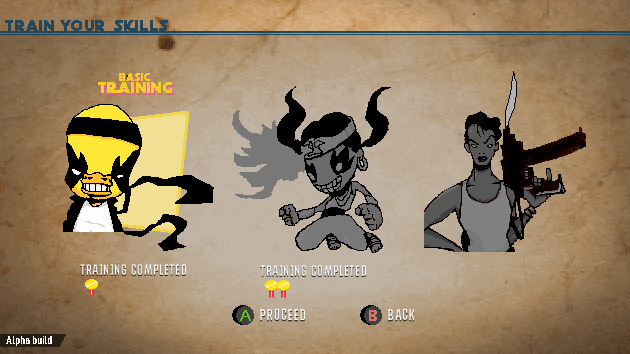 (The Training Menu)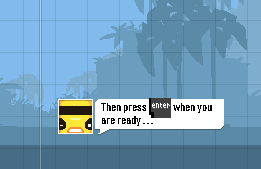 (New speak system in training mode relative to player input)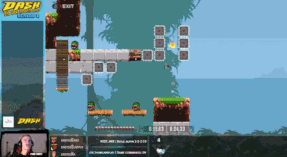 (New overlays and stream design on Twitch!)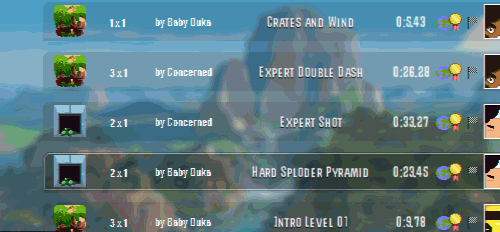 (The updated Level Menu where your Steam user name is added as a stamp to your level)
This Saturday's Build Stream (DASH TV: Celebration stream!)