DASH: Danger Action Speed Heroes is a 2D level creation tool for the pc where the worlds you create is the subject of Heroes to "run". Everyone is looking to get the world record on your level.
The development began late 2017 and now we are facing the Early Access release this year. A solid and fun Discord server is up and running. This is where we recruit new runners and creators (aka DASHers) to get the game on as we are approaching the official release. All testers currently have access to the DEMO build where we are testing out the stuff which makes up the up coming build. Join here if you wish to test and have fun building or running.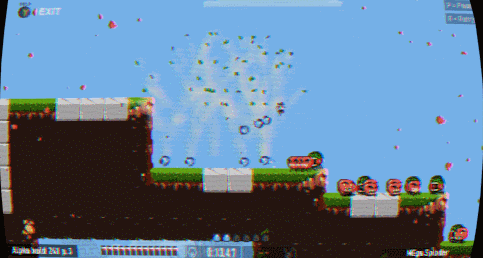 Game engine: Game Maker Studio 2
Team: Jake (artist, programmer, producer); Philip (programmer, web, backend)
Location: Copenhagen, Denmark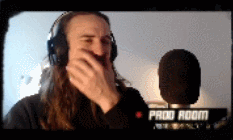 (Jake streaming DASH TV)
New Flying Enemy - the Slapbat:
Meet the flying Slapper - the Slapbat. It likes to slap you with its tongue (sole premise of its happiness) and it does so while flying in air. You can place them as obstacles in the air, creating new flows and streaks to your levels. And they become furious like Slappers and Spitters if you jump on their heads. No wonder...

|

|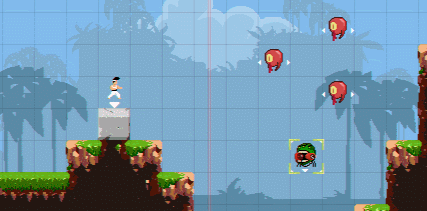 Next step is to make the Slapbat go vertical if desired. Which leads to the possibility of choosing directions for all (moving) enemies. So that Slappers and Spitters walk the direction set by the creator instead of a preset direction.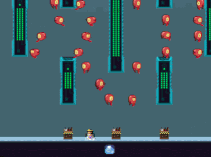 (Space invaders style...)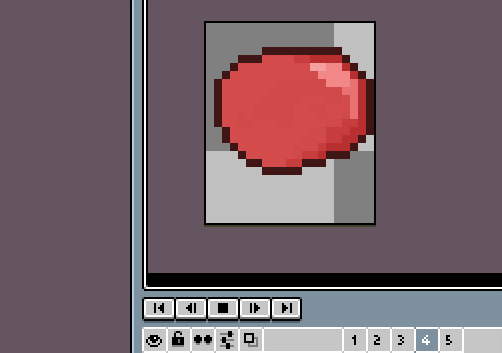 (Aseprite: the animation app Jake uses to animate sprites)
Mini Map in Editor:
Finally Jake finished the code for the awesome and inspiring mini map which appears while creating a level. In the editor you will now see a small version of the map you are creating in the bottom right corner of the game window.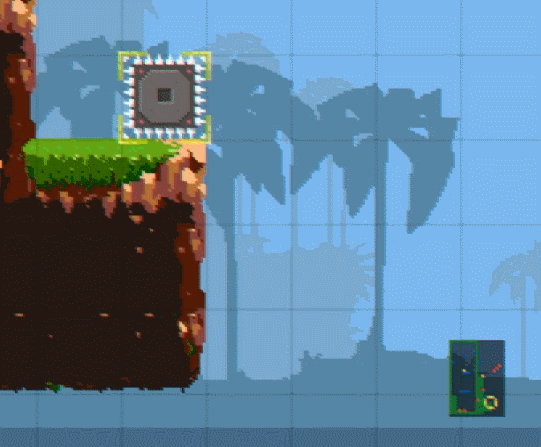 (Mini map in bottom right corner)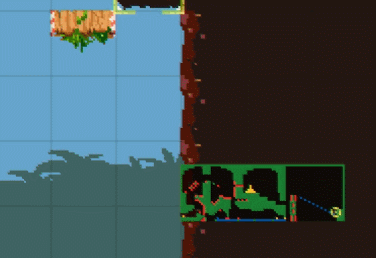 Jake had a great time trying out this feature while streaming last week. Check it our below and go follow if you want to join in on another stream:
Verified on Discord:
Oh, yes! The awesome mod of the DASH team Xaaf noticed that the server wasn't verified and thought "that's not good enough". So he bumped the subject on our mod channel on our Discord and about a week later we had the "V" acknowledging the fact that our favorite creative and competitive server "DASH: Danger Action Speed Heroes" had been verified by Discord. Very awesome.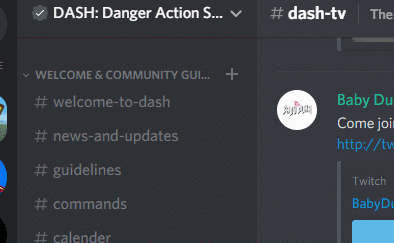 If you like what you're seeing and reading the best thing is to go and wishlist DASH: Danger Action Speed Heroes on Steam! As the game launches you will be the first to know! If you're super eager to join already now, you can follow this invite to our Discord, where you will be welcomed by the fellow DASHers!
DASH on

- The DASH Team (Jake & Philip), Copenhagen
Developer:
The game's website: