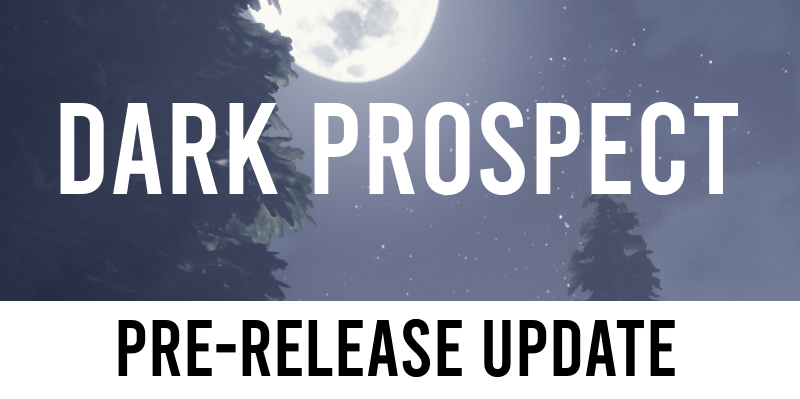 Hello everybody,

It's been a bit quiet lately. That was because Dark Prospect will be taking part in the Steam Game Festival and we have prepared a demo. The demo was reviewd and we are happy that you can test our game for free between June 9th and June 14th.

In the demo you can play one of the currently 3 maps with full game scope.
Find out more about the Steam Game festival: Store.steampowered.com
Make sure you don't miss the event and add Dark Prospect to your steam wishlist:


We are looking forward to your feedback and ideas.
The map Crossroads is playable for the demo. 
That's why we have revised the map significantly. A few impressions of the revised map:









Changelog
New Features
FPS - Added sounds for attacking plasmacannon or generator.
FPS - Building is now indicated by a hammer.
RTS - Added step sounds to all monsters.
General - Added info window for news.
General - Added Demo config: Only crossroads map and no possible advanced lobby settings.
General - Added loading screen depending on choosen map.
Bug fixing
FPS - Fixed: Weapons blocks building.
FPS - Fixed: Unconscious marker does not disappear on dead.
FPS - Fixed explosion of Defencepoint.
FPS - Fixed HitMarker not show on last hit.
RTS_AI: Spawncount for units is now adapted periodically depending on FPS player count.
RTS - Fixed: Base is destructible by damage.
RTS - Fixed: Big units got stuck on stone wall.
RTS - Fixed: edge panning does not work for UI elements.
RTS - Fixed: Artillery does not stop when shooting.
General - Gamesettings standard is now medium
General - fixed vsync
See you in the next update.
Dark Prospect will be releasing in Q2 this year in Early Access on Steam.