«Cursed One» - story-driven first person horror in Fantasy setting.
Humanity is dying from the incurable desease. After studying the ancient books, in the hope of finding medicines, you learn about the mysterious crypt where "truly wishful can find what he's looking for". Perhaps, last chance to stop the epidemic is hiding there.
What secrets can keep this mysterious place and are you worthy of reveal them?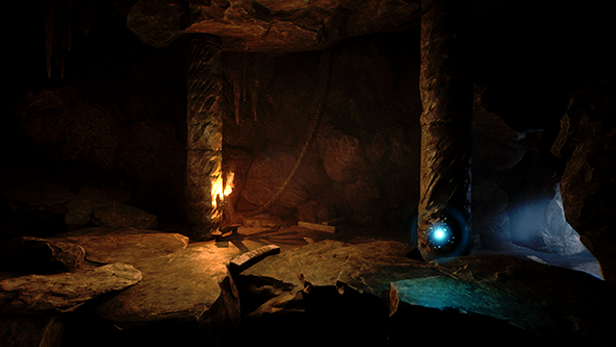 Fantasy-horror - fall into the vortex of magic, fear and constant voltage. The magical Source is in your hands that will help you and be the light in darkness.
Atmosphere - immerse into dark atmosphere of underground corridors of the Crypt, vast caves and narrow passages.
Traps - look at the floor, walls and ceiling - the traps are everywhere. Some are able to seriously prevent you, while others will kill you in a moment.
Unknown enemy - run away from the creature that follows you tirelessly: hesitate for a second and you'll become his next victim.
Secrets - the Crypt keeps many secrets that are carefully hidden. Be the first to reveal them.
Puzzles - path to the goal is always difficult. On the way you will face obstacles that you have to overcome.
---
Some offtop
We are small indie team including 3 members and 1 compositor. It's our first game and there's work on. We'll appreciate if You support us and give some feedback :) One of the best way to do it is add the game to Your Wishlist on Steam and follow the news.
Have a good day and good luck with Your projects, everybody!