It's only taken 7 years to arrive at this point, but...
Ctrl Alt Ego now has a release date!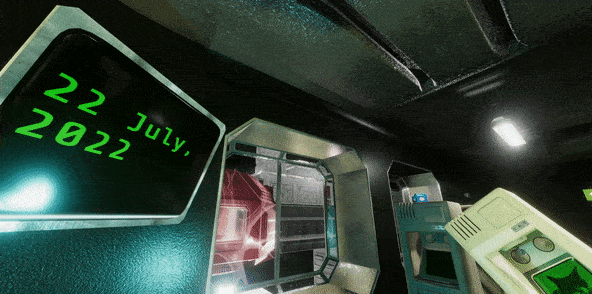 Yep, 22 July, 2022
There isn't going to be a massive launch or anything, but we're cool with that. We've loved making the game and we're confident there's a niche-within-a-niche of players out there who will love playing it.
John Walker (founding member of RPS) played our demo during the February 2022 Steam NextFest, and said:
"This is such a refreshingly original puzzle game. You play an apparently partially human ego, detached from any corporeal form, but able to possess all manner of devices strewn about what appears to be some sort of spaceship. Using this ability, you switch between computers, moveable robots, security doors, sentinels, cameras… It's this ability to jump from object to object that allows you not only to solve puzzles, but also to experience a fun, deeply meta narrative."
Full article:
Missed Ctrl Alt Ego during the Steam Next Fest? Do not despair, you can still play the demo - it's here:
Initially, Ctrl Alt Ego will be:
PC/Windows
Mouse/Keyboard only
English only
Steam exclusive
When you're a teeny indie team with limited resources the road to release is full of compromises -
we decided to focus on THE ACTUAL GAME rather than trying to craft a larger fishing net. However, more platforms, stores and languages may be added following publication - we'll see how things go.
To thank early supporters, the game will go on sale with the maximum launch discount that Steam permits (40% at time of writing) - the best way to be sure you don't miss the discount is to add Ctrl Alt Ego to your Steam wishlist!