It's been a crazy last 5 days. We completed our submission to the Unreal Engine Spring Jam, CTHULHU: Frozen Nightmare, with less than an hour to deadline!
We decided to go with a retro aesthetic and a wholly "WTF" mood.
I have a few gifs that outline the development of the game below. They start after I implemented a "take gif" button, which was a great idea I stole from a guy doing a gdc talk.
The Gifs show progression from the gameplay with all placeholder graphics from our Ludum Dare entry, Devil Devour Alive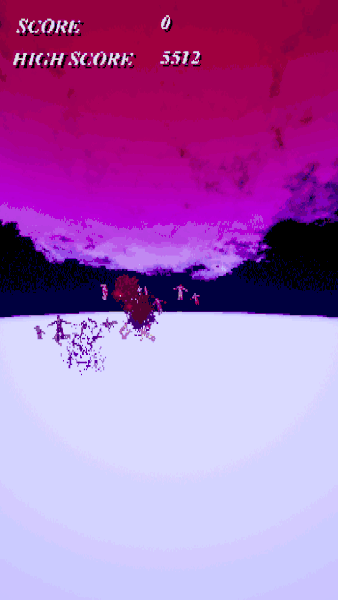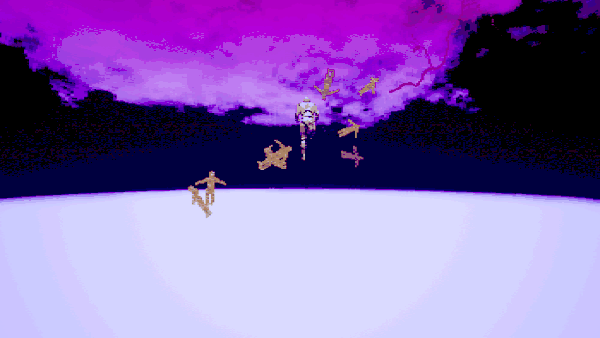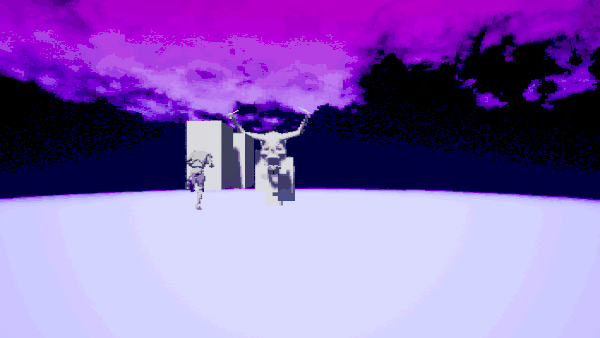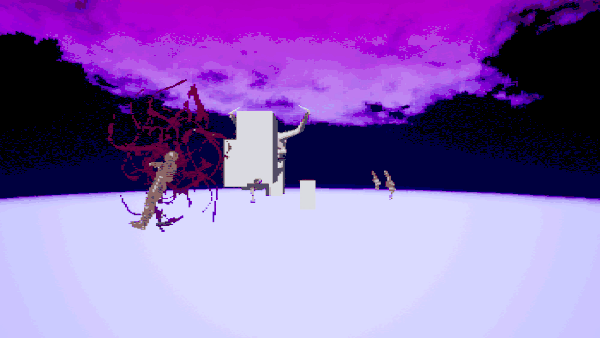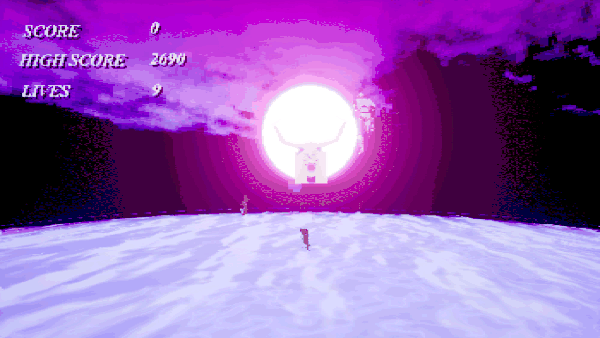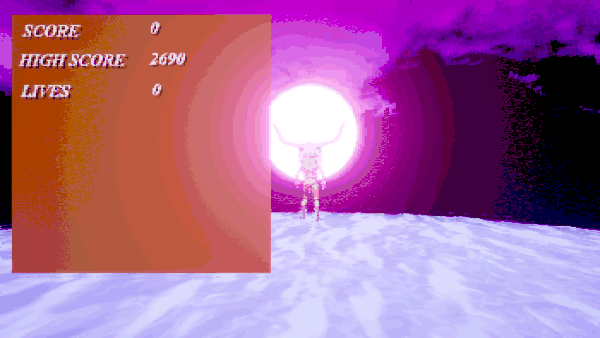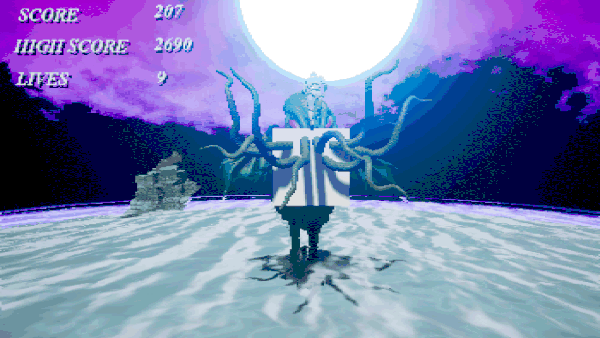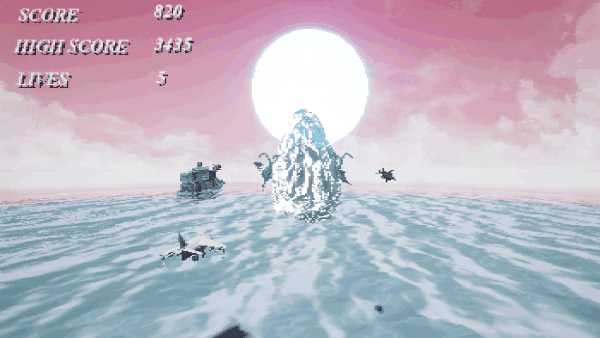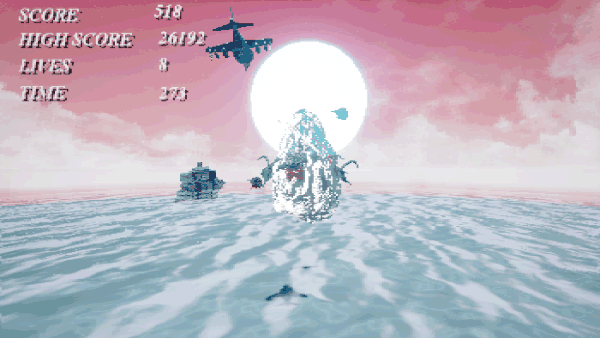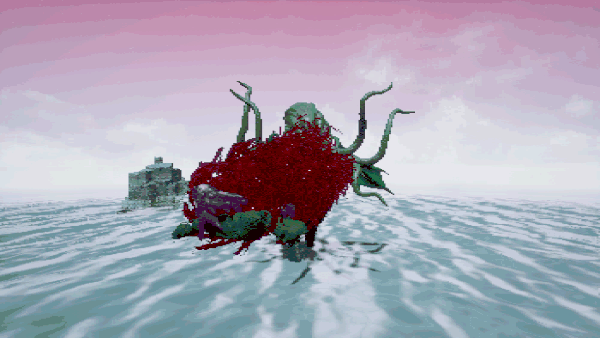 The Completed game play and some of the "animated" real time video can be seen in our Youtube gameplay trailer: Youtube.com
Hope you enjoyed my dev/gif blog! 10 gifs, 5 seconds long, 10fps, 1000 words/ picture thats 500,000‬ words here!
Download CTHULHU: Frozen Nightmare for free here: Virtuaworlds.itch.io