This week's update contains a number of quality of life improvements while we work on some bigger features, but that doesn't mean we don't have a bunch of new stuff to share.
We have updated the ship editor to have an extra mode called "device edit mode." This mode will allow you to set up your devices before you construct a ship in the game world. What this means, is that you can click on devices and set stuff like permissions, shield levels and more, and the game will transfer these settings to your ship when you actually built it. This will also allow you to set up your signage around the ship once, instead of having to do this again every time you construct your ship.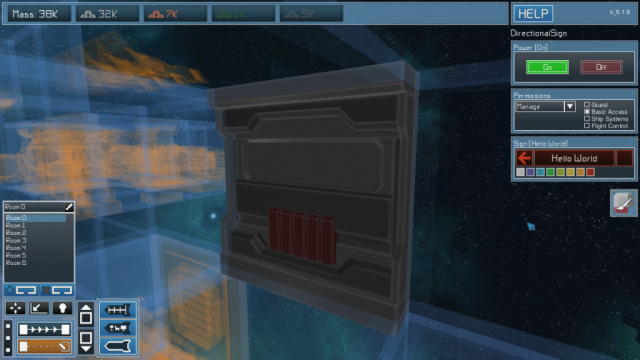 Editing a sign's properties
We have also added strobe lights that you can place on the outside of your ship, these blinky lights will make you more visible against the dark backdrop of space!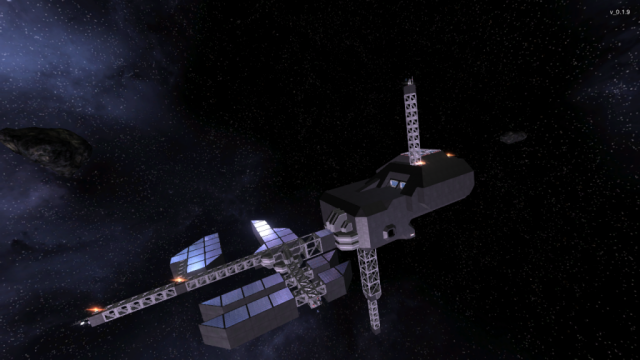 Blinking strobe lights on a station
There are currently six different colours to choose from, just note that they don't show up in the editor yet, only in the game world. There are more lights though, the ammo loader that got introduced last update will now have working sound and indicator lights. These lights will indicate the status of your ammo storage, and alert you if you're running low. You might also find some new stations in space, as we have added a couple extra which have functionalities that were lacking in the stations already available. A new apparition next to the starting station is something you will see more of as we fill space, ads. No real ads, but ads for ingame companies. These will update with coming updates to show you, for example, new devices added to the game, or special features that might be introduced.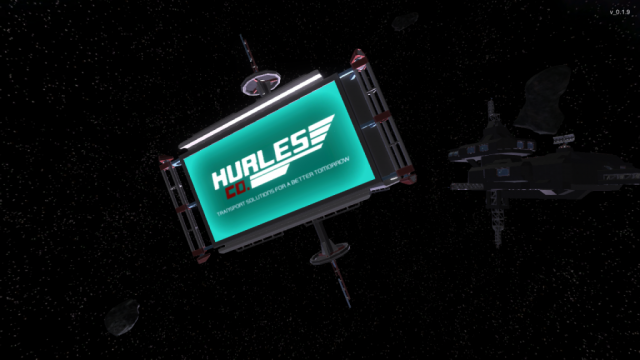 Billboard in space
We also got multiple requests to add in more admin options, and although they are far from finished, we have added a couple more. Admins now have the option to teleport to any ship, any player, and teleport any player to them. They can also toggle ships to be invulnerable to damage.
It will be Halloween soon and even space becomes extra scary around this time of the earthly year. Watch out for some spooky pumpkins that you can find in the universe, maybe you'll find some on the various stations, or is there a pumpkin stuck in your extractor? No one knows for sure! These pumpkins will be in the game for a short time only, but hold on to them if you come across some.
Like always thank you for playing Interstellar Rift, and we hope you enjoy these new features. As always if you'd like to keep up to date with the latest Interstellar Rift news and previews of upcoming updates please follow us on Twitter, Facebook or drop by our Steam forums.
And happy halloween!