Hello Ascenderians!
I'm Jade, the lead artist in Game Changer Team. Today I'm super excited because now is my turn to share about the art of the world of Ascender The Game.
So first of all, I'll tell you about how Amber, the art director, designed the unique Goa civilization that has been described by Ruby, then how I colored the sketches made by Amber.
Goa is an underground civilization, so of course Goa need some artificial stuffs like oxygen, sunlight, and even artificial rain. They also need an energy source to fulfill the needs to keep the artificial systems working, so Amber created Rajumla, the district of energy. Here's a sketch of Rajumla.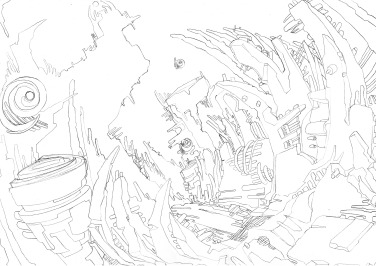 Then i think it would be nice if this energy district is filled with dark brownish color with a greeny-yellowish light on the background, and completed with shiny blue here and there as an accent and to balance the contrast and the color pallete :D So i start with brown color as the base and adding some white as a reminder there will be a light bouncing on the stone's surface.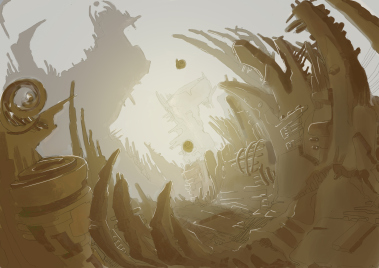 After that, I added the colors and details here and there and voila! Rajumla the energy district is done!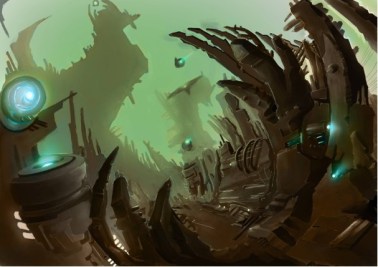 nd now about the character. Ascender The Game has 2 main characters, they are a robot named Sky and a human named Ocean. Actually, Ocean is a human from another civilization above the sky. Ocean's biological parents threw her down to the civilization below them because they don't want to have a kid with no arms & legs, before finally Professor Toro took Ocean home. Here is a concept of Ocean with artificial arms and legs from Prof. Toro.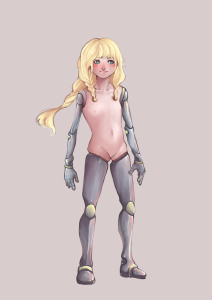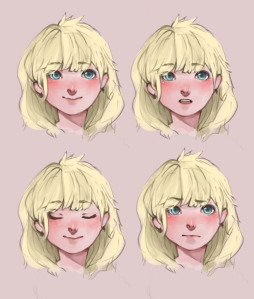 Because Prof. Toro need some more materials to perfect the artificial arms and legs but he can't walk too far because of his age, Prof. Toro created a robot to do the mission, named Sky.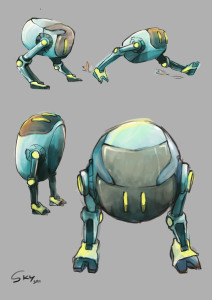 Isn't Sky cute? :D
What do you think about Rajumla, Sky and Ocean? Let us know by putting your comments below and don't forget to subscribe, because next time I'll tell you Ascenderians about how we made Dolopo, The Main City of Goa.
Okay then, till we meet again!
Jade