Posted by AlexDH on Feb 14th, 2016

Hello! Today we are going to tell you about our project, which we called CrazyCars3D. We have a lot plans about it, and want to share it with you. So, let's start!

Gameplay: You have to show no small skill to pass the levels, each level will present its own surprises, in the first example, which you can now see, will show you random destruction and a very difficult track with remnants of technology and the ruins of houses and other buildings. Pass them you will help improving machines and prudence :)

ABOUT CrazyCars3D

CrazyCars3D is the racing game, where you should use not only your racing skill but also your brain. Each level will be different from the previous one, the most object are destructible and going through all levels will be extremely fun.
Gameplay video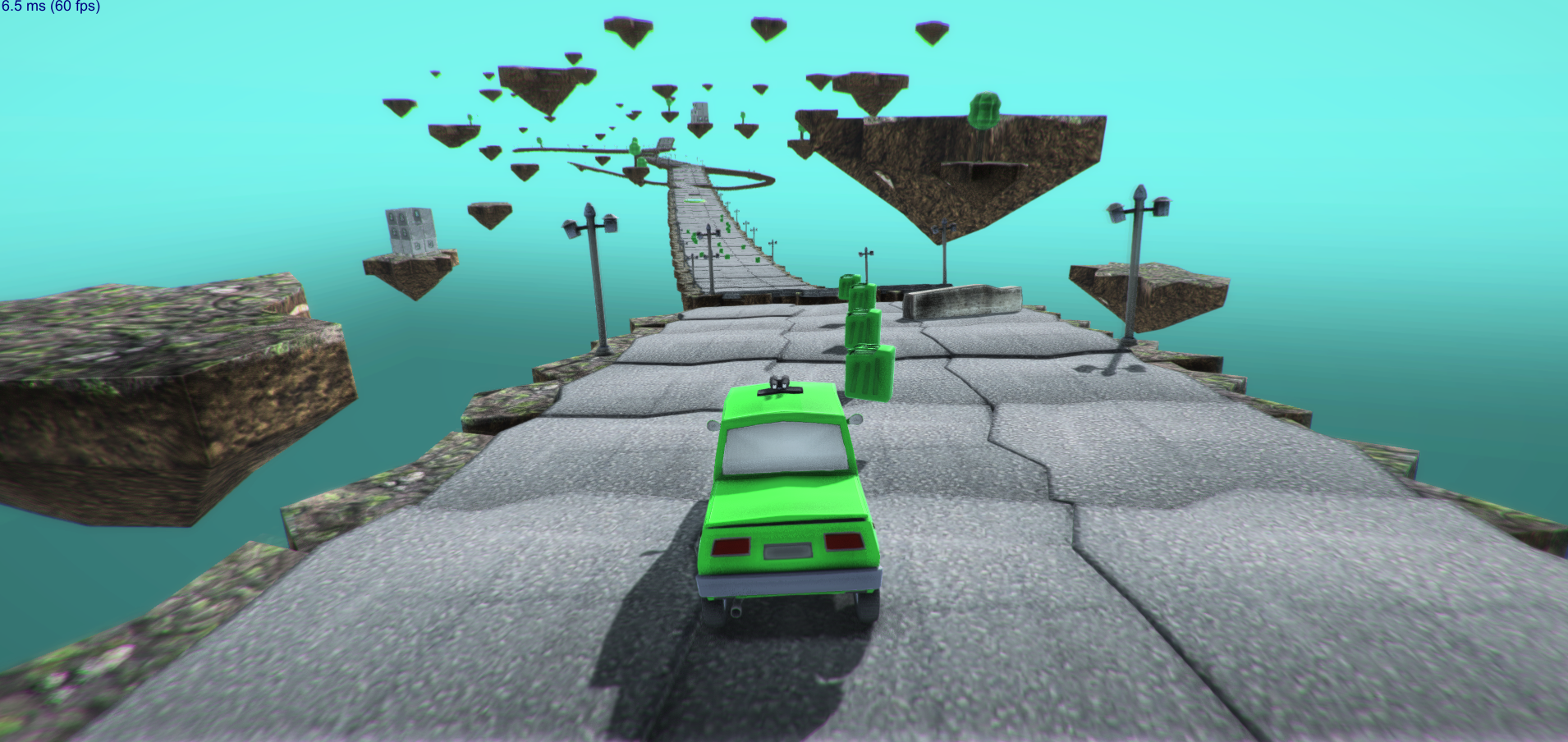 After finishing of each level you can improve your vesicle. So let's talk about it.
CARS
The first and easiest machine which is available is able to jump well and won't badly disperse, but has weak coupling and weak armor.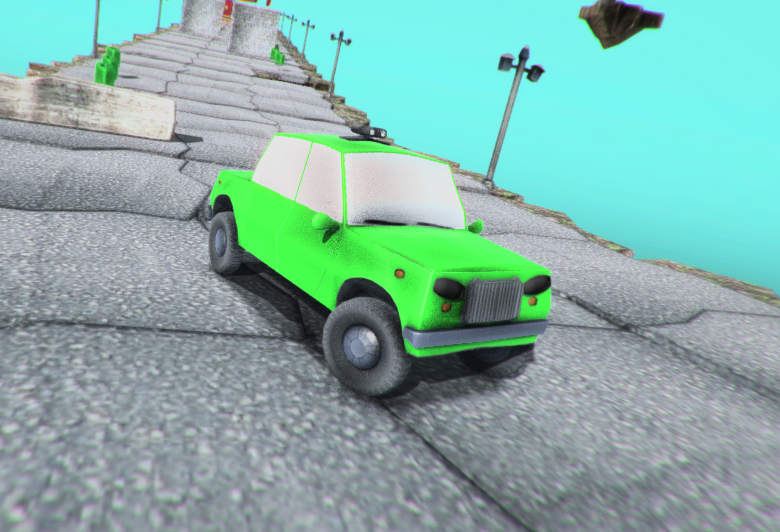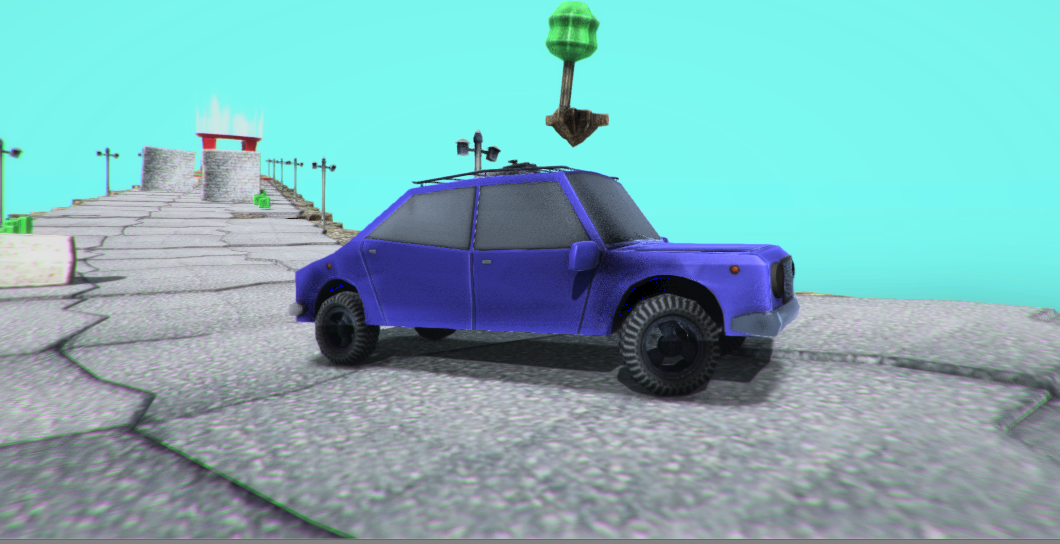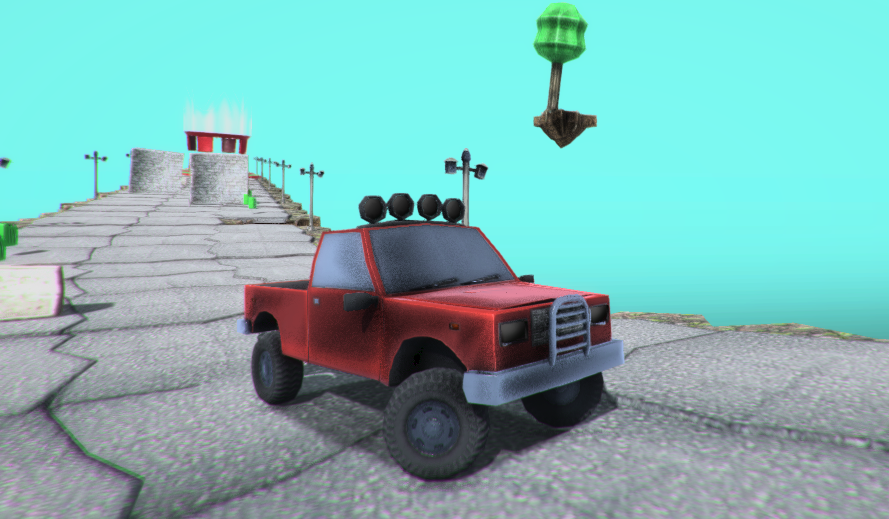 Other machines in proportion increase weight and have as the acquisitions and losses from it.
These machines only 3 - easy, average, heavy as you can guess worst of all jumps but better heavy machine maintains collisions.
We thought of improvements and decided to make the cost of improvements for each car is dependent on basic indicators that is if a car priority jumps and speed, the cost of improvement of armor is more expensive to it.

PLOT

The plot is also very important part of the game, so here is short description of it:
The World is destroyed, you are a little car, trying to save what still remains from horrible destruction, trying to search an ancient artifact that will save it.
DEVELOPMENT PLANS:
1. Visual and sound improvements
For creation if our game we're using brand new Unity 5 version, that can allow us to use it's visual and sound design advantages to make our game much better.
2 Adding new cars and levels
Adding of new content is our main priority, so we want to make our game as various as we only can.
3. Adding Multiplayer
Ricing with your friends is so much fun, right? That's why we also want to implement multiplayer to make CrazyCars3D more fun, than it is!
4. More game modes like cargo deliver in the decorations of modern, undestroyed world.
That was all for today, we hope it was interesting for you! More news are coming soon!