I've taken the time to add some decorative sea-life in the past two days. So far there are 2 types of crab, clams and urchins, all come in slightly varying colours. I'm trying to deliver a rich ambient experience in this game, not just gameplay alone. I've even considered releasing a screen-saver edition of the game that just sits in view of all the sea-life moving around and what not.
On the graphical front ambience is good, but on the audio side... The game has no audio at all yet. I'm searching for someone to make sound effects and music.
Some more fish got added to the database to see how well rarity spreading and size differentiation works, and it's looking good. I'm trying to keep the amount of fish in the database down at the moment until I'm finished developing fish, as I'll be constantly adding variables to them.
Gulls are now in the game, an unstoppable nuisance which will sometimes dip down and snatch up small surface-dwelling fish! They don't do this often, and only fly into the level every so often, so it's not a massive deal. Odds are you won't be looking to catch much of the small surface fish too often anyway.
All of this is backed up with screenies! I've already posted some in the image section, but here's more!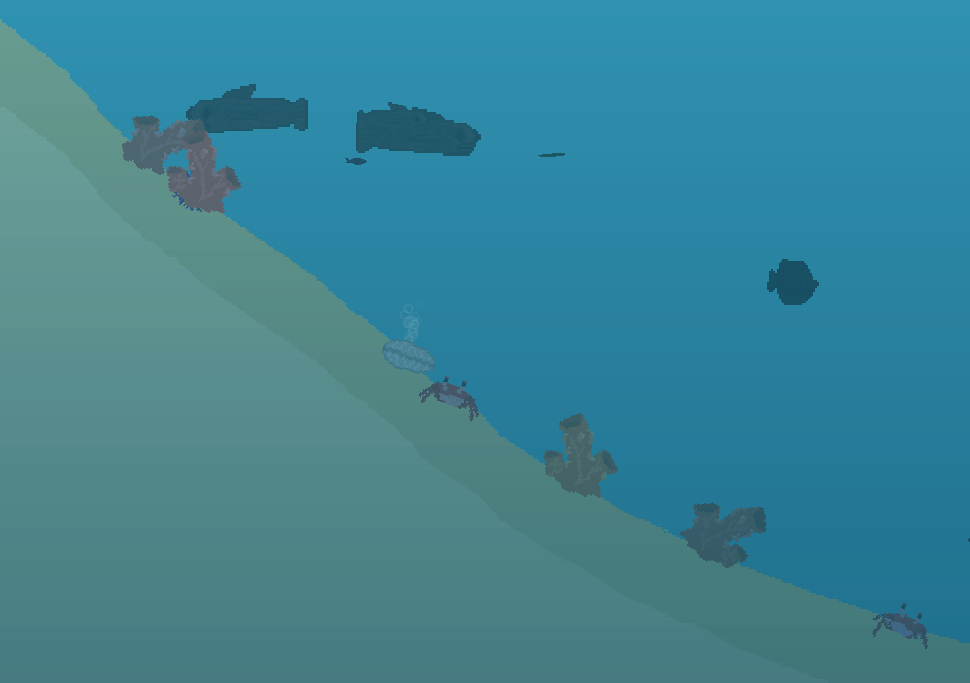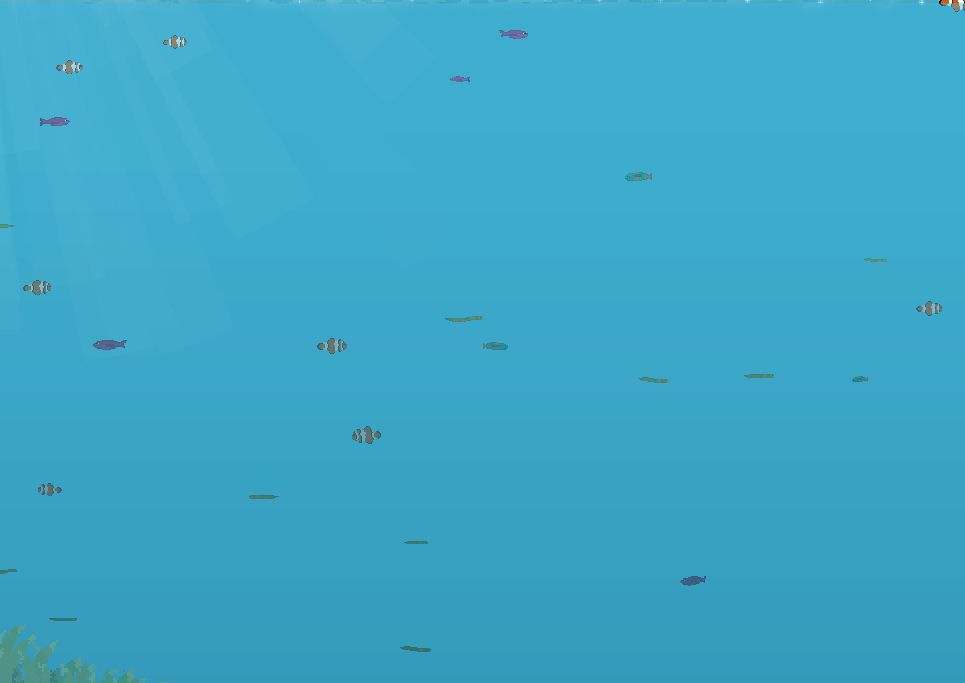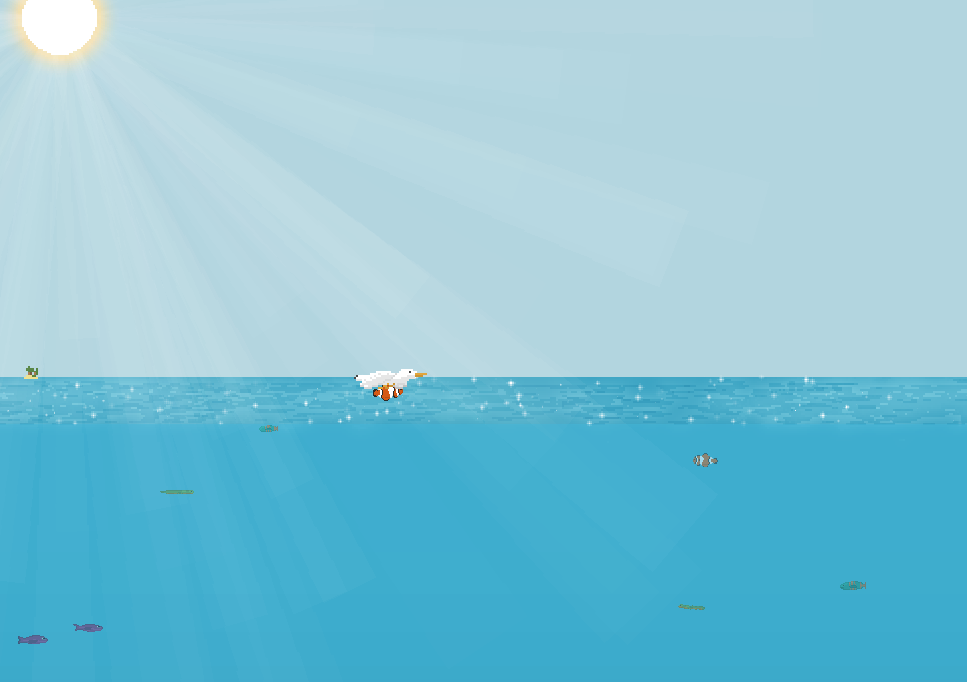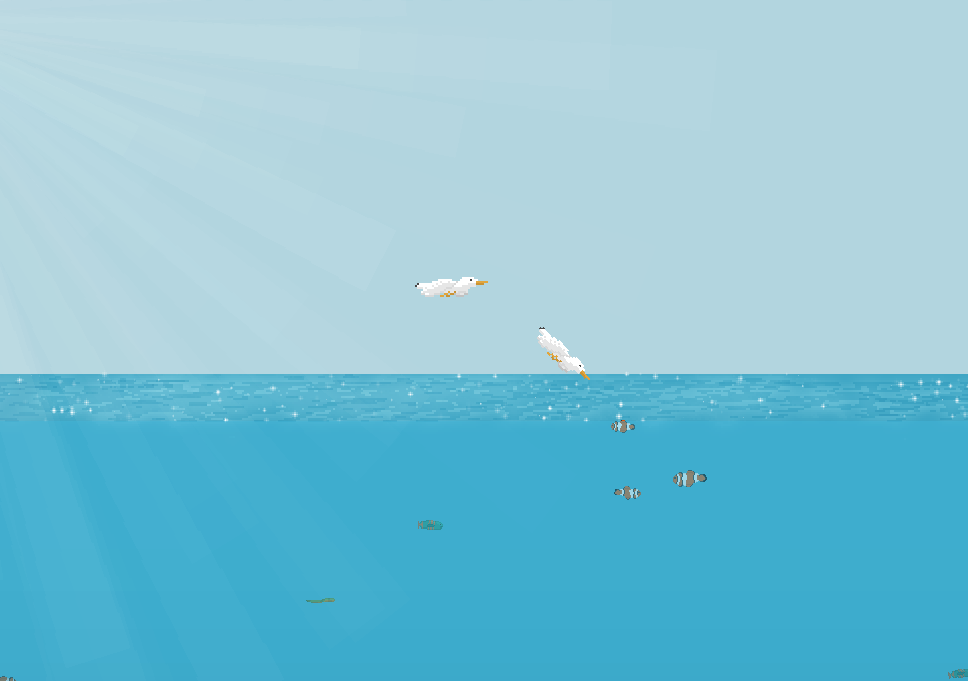 Thanks for following, more updates soon!
Here's some gifs too!