Hey!
Sorry for the lack of updates, we're working hard on the last details of the first playable alpha.
To sum up, this week...
...We've completed the space turrets (or satellites).

...We've included text windows (pop ups) the tutorial tips, mission objectives and clarifications about things that haven't been included in the game yet (crafting system for example).

...We've added the connection between the "sandbox" and "special" space stages. This connection has been made using portals! Note: sandbox = exploration part ; special = a mini-arcade stage to complete an specific objective.

...We've created the main menu (a provisional main menu of course, the final main menu is planned and It'll be more interesting than the actual main menu

)

...We've solved bugs.

...We've drunk liters of coffee.

...We've (almost) done our new typography (aka font).
(Provisional) Main menu! (the text (play,exit,options...) is hidden in this gif)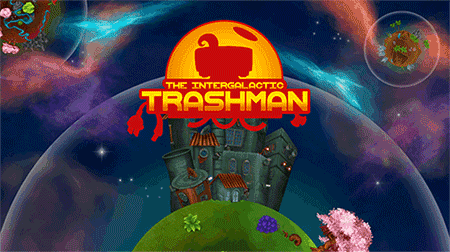 Space (gatling) turrets: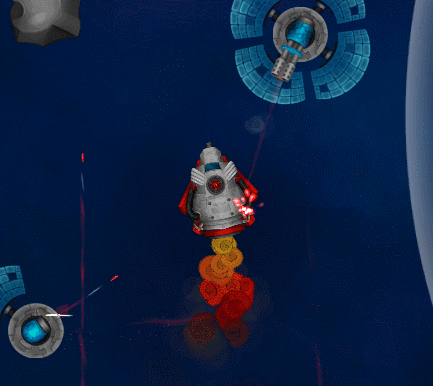 The screenshot for the screenshot saturday.There is no ambient light on it, and an error on the color of the tiles...but wow look! the new shield enemy is there!

and the little spiderbot too