This week was slower than the last one. Recently I started a new job (probably temporary but hopefully not), and I'm currently texturing a huge area. So the first thing I needed to do was fix my UVs. Apparently I forgot to set them all up properly! Each floor is basically a duplicate of the first one with a few edits here and there. So I'm lining them up, floor by floor. To help with this process, I made some wall textures; using different materials I can make each corner look unique if I wanted. With the textures being only 256 by 256 pixels max, I don't need to worry about space too much.
I have also been working on some pillars for the room. The way I have decided to build them is to make a total of six pieces I can mix and match to give the scene a less uniform look. There's a total of six textures, because I cut into some of my mesh to chip and weather away at it to give it a distinct look. Overall I like the way this all looks.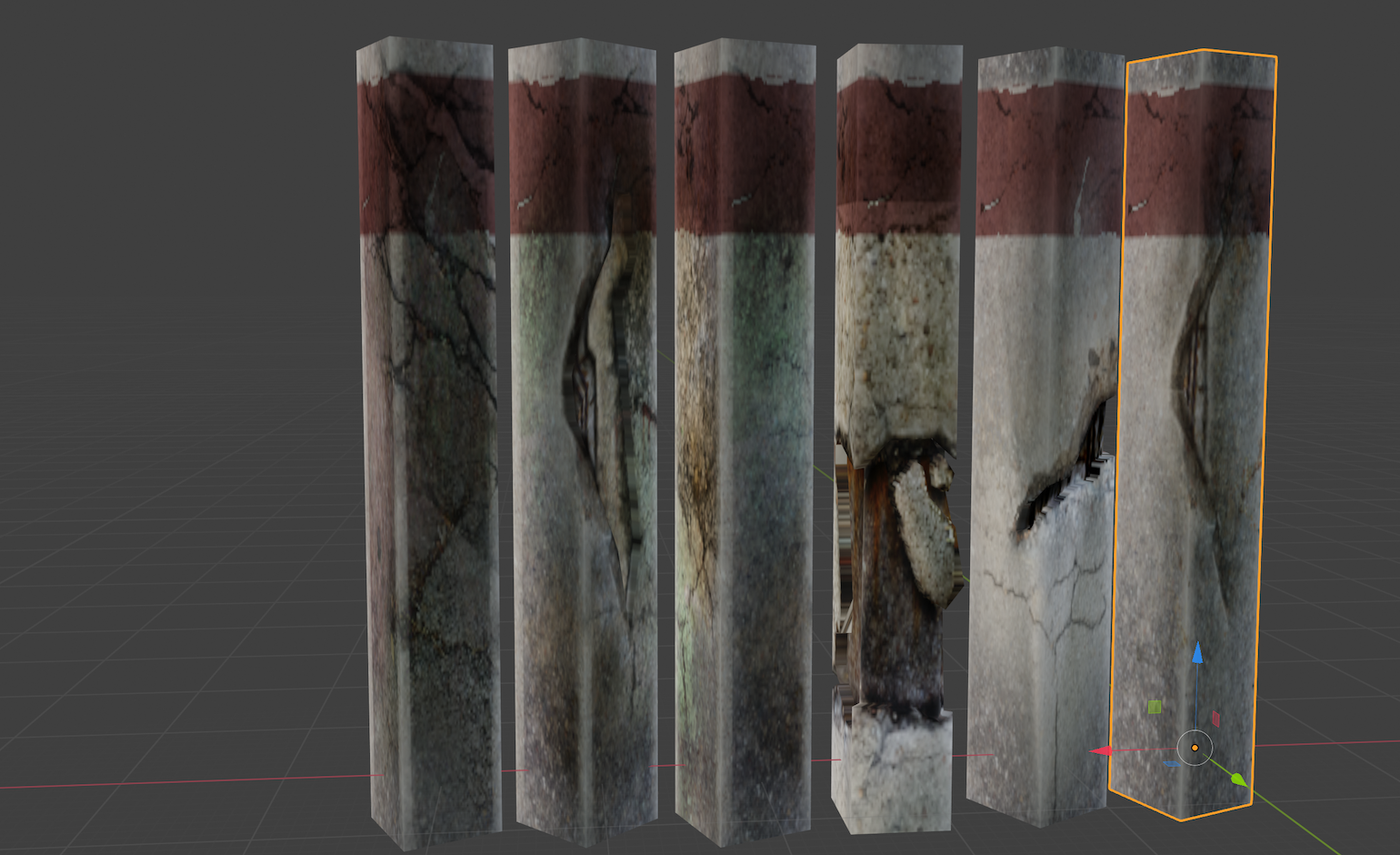 Aside from the textures, I have been making stairs for the level. The stairs weren't so bad, but it was the rails that did me in a bit. I decided to make them solid concrete. Both to save time and mesh space. Also it will look more oppressive if everything looks bare and built minimally, just solid stone standing in the cold dark air, lifeless and without any artistic expression, only the visage of ridged pragmatism as the structure towers over you and envelopes you in its shadowy atmosphere.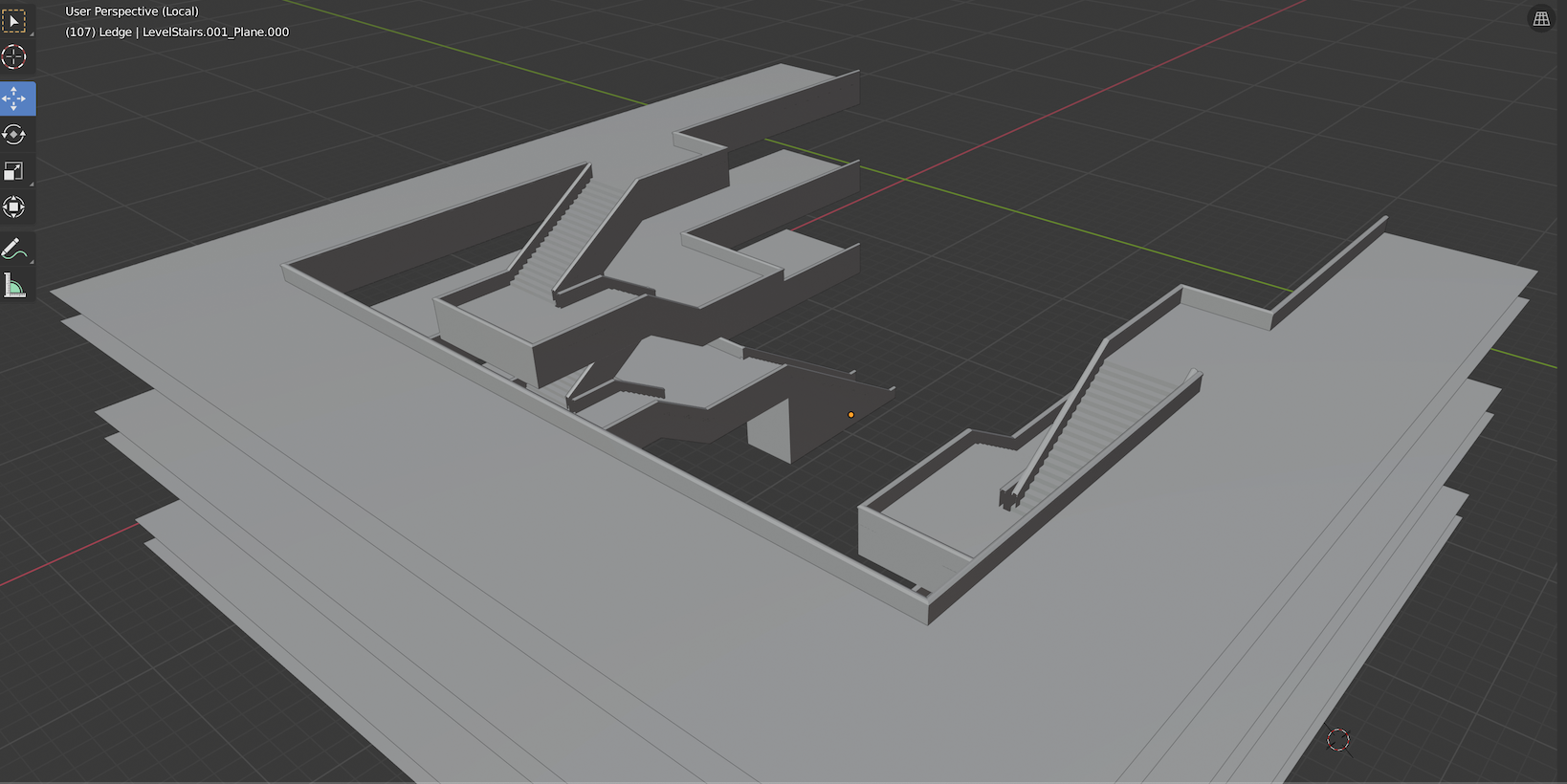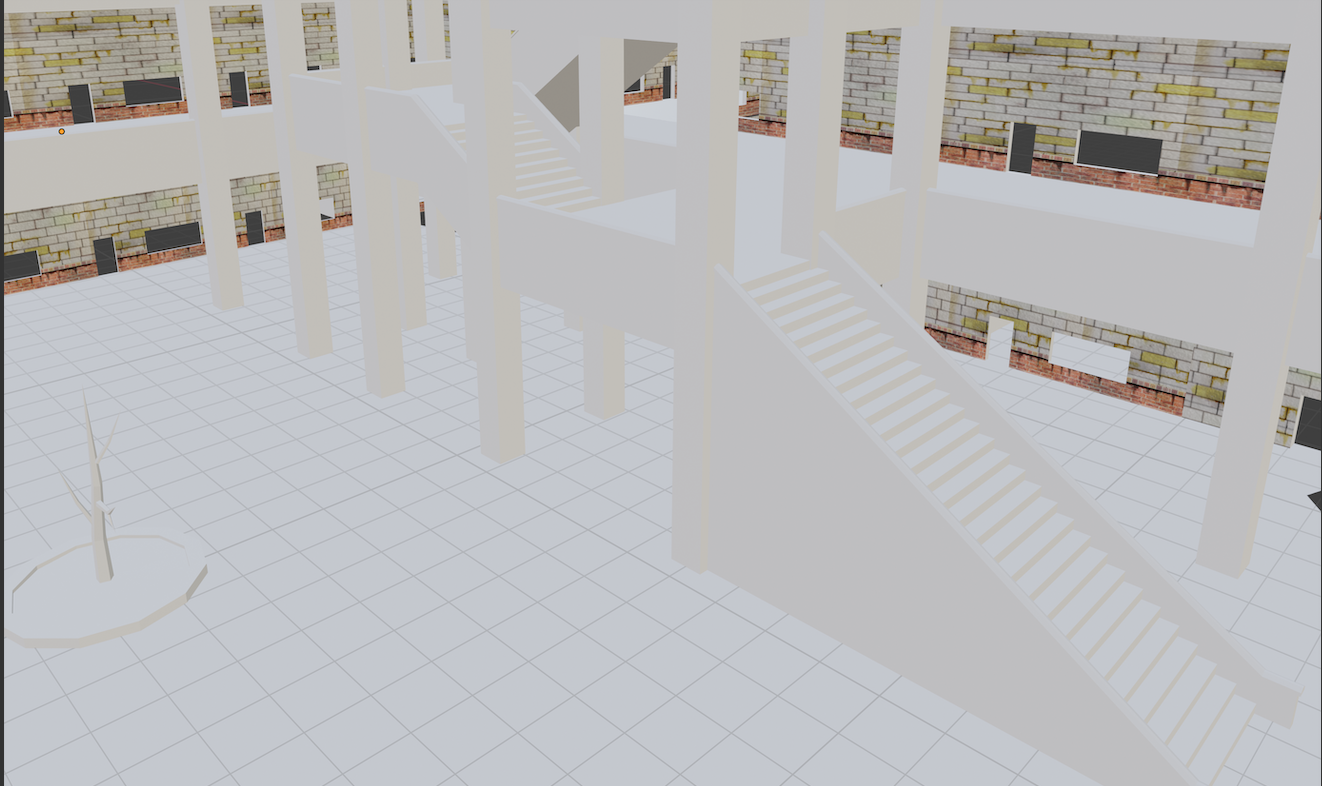 I have quite a bit to go through with this one. It may take some extra time to finish it given that three of my days each week will be taken up by my new job; 7AM to 7PM…thanks, COVID-19. But I'll be finding ways to optimize my time and get this place done as fast and efficiently as I can. After I finish the big room, I will need to work on each apartment one by one.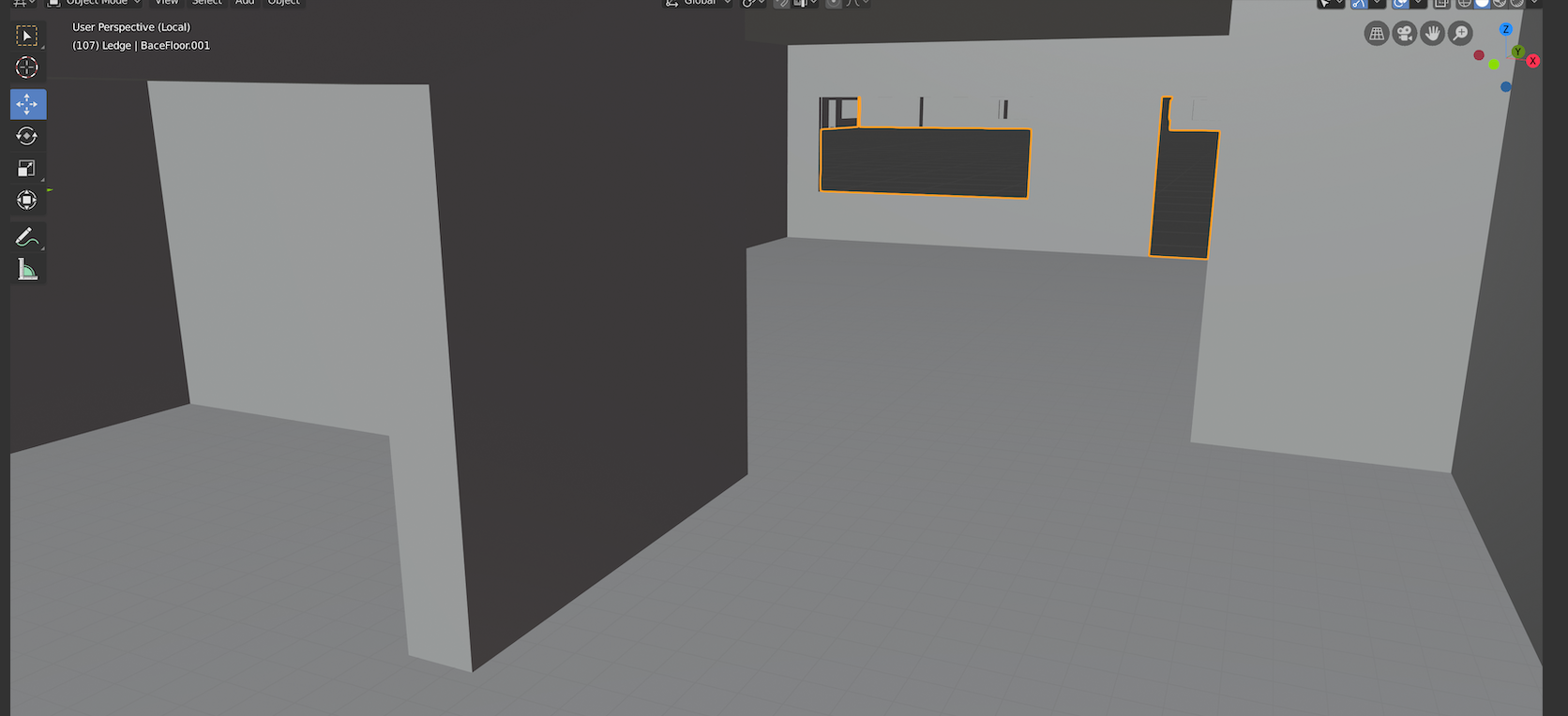 Luckily they are all similar so in reality they will probably share a lot of the same textures, some worn more than others, some more intact. And maybe some walls may have different textures all together. Who knows? Not to mention that some rooms may contain different mesh set pieces here and there. But I'll keep the UVs the same to save time.
Overall, things are going well. Things are moving rather fast and I'm enjoying every second of it. After finishing the level textures (minus level objects), I'll start coding again, then I'll go back to modeling and texturing. Cycling back and forth, back and forth, until the game is finished.
Thank you for reading, my friends, and I hope to see you all again next week!