Alex Poysky here once again!
Let's get straight into it shall we? This week I want to show you guys just how the game plays.
Here I am starting up a new game, I see the island, and you can see the new animal life we are putting in. 4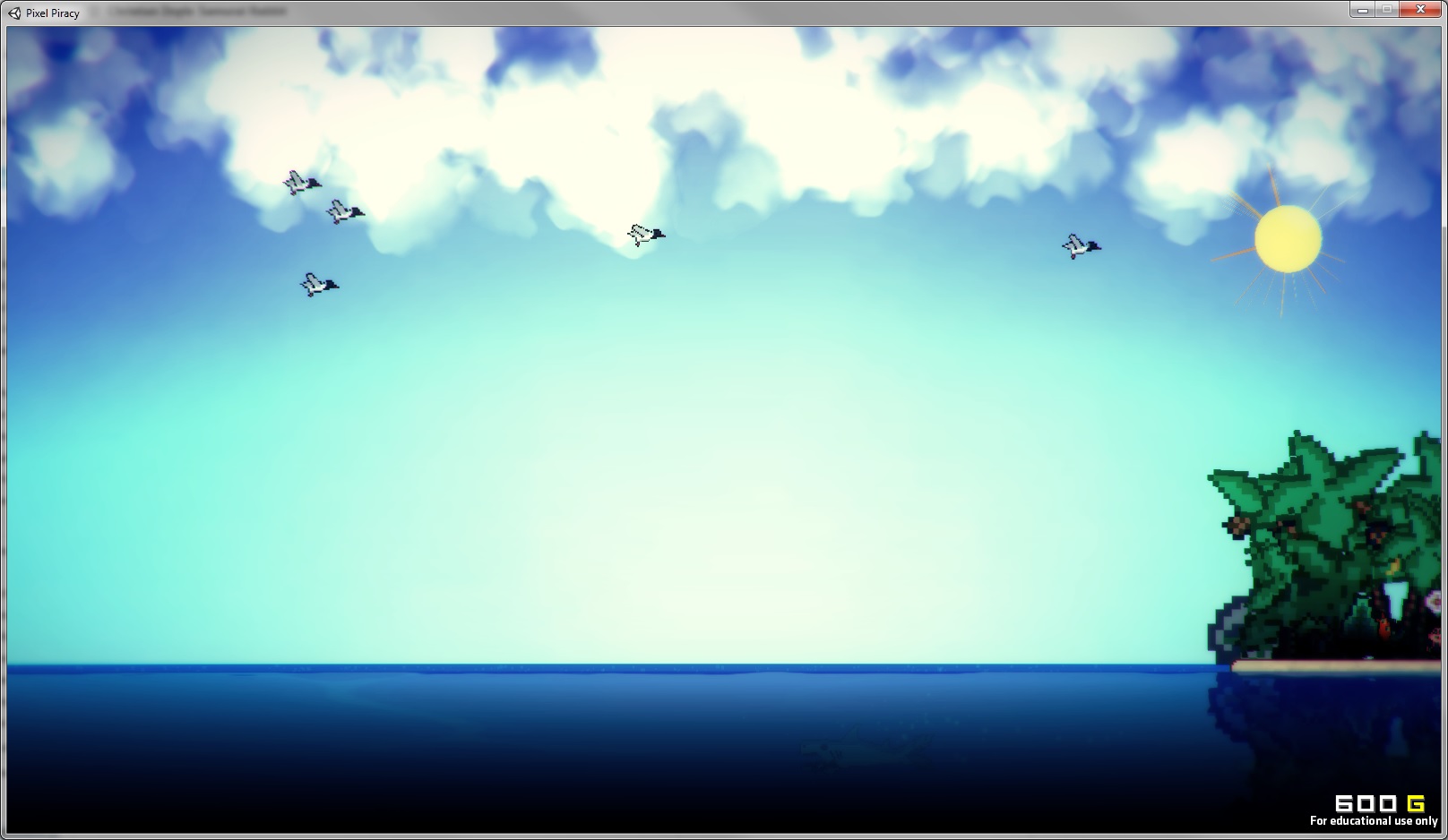 From here I scroll over to the town, go to the TAVERN building, and pick my pirates-to-be. You start off with one, but hire more as you go along.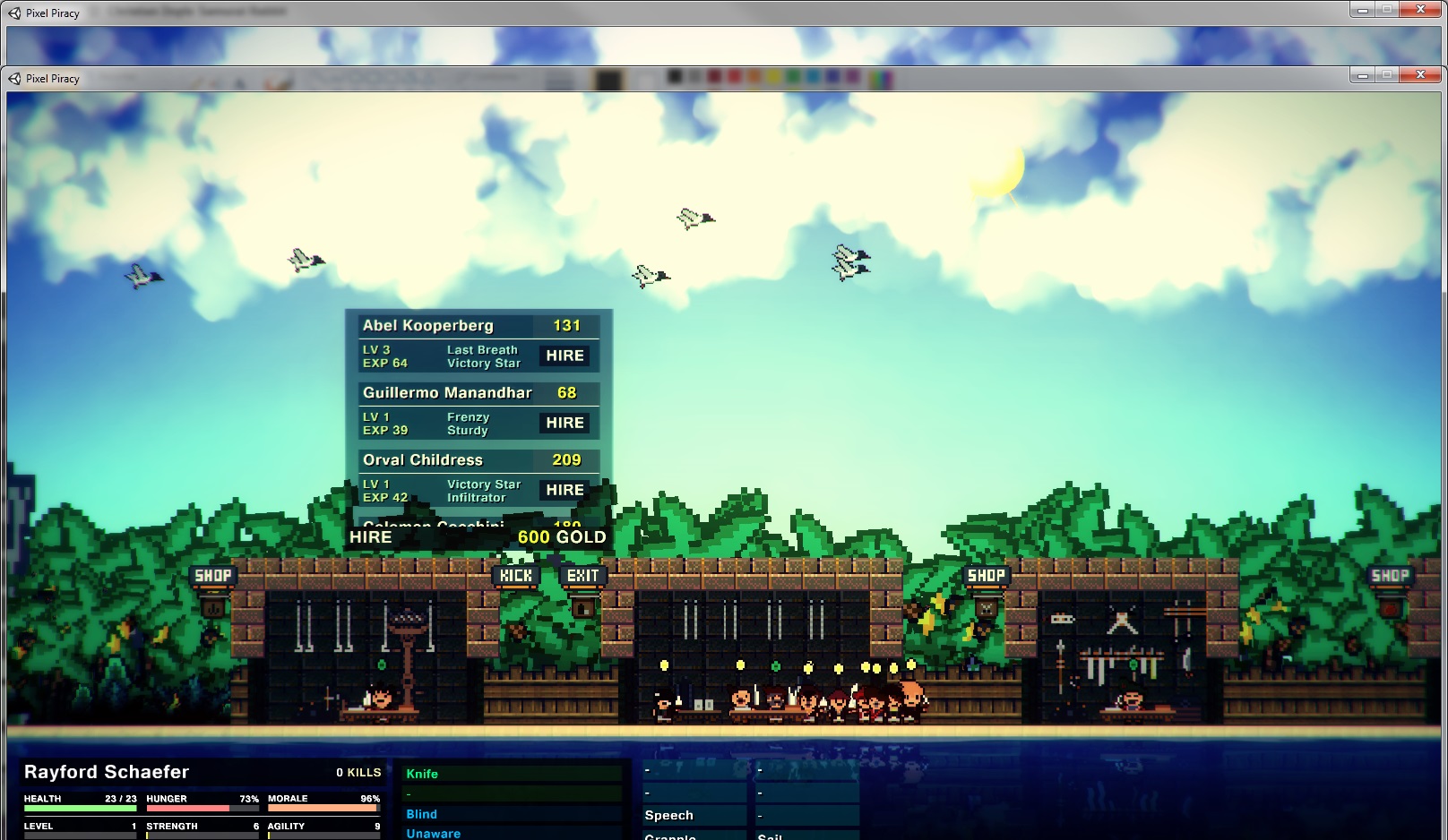 From there you have to spend your money wisely and build your ship. Here I started out on dev-mode so as to show you a bit more of the ship building process. A new player would PROBABLY start out with little more than a dinghy, capable of sailing very short distances.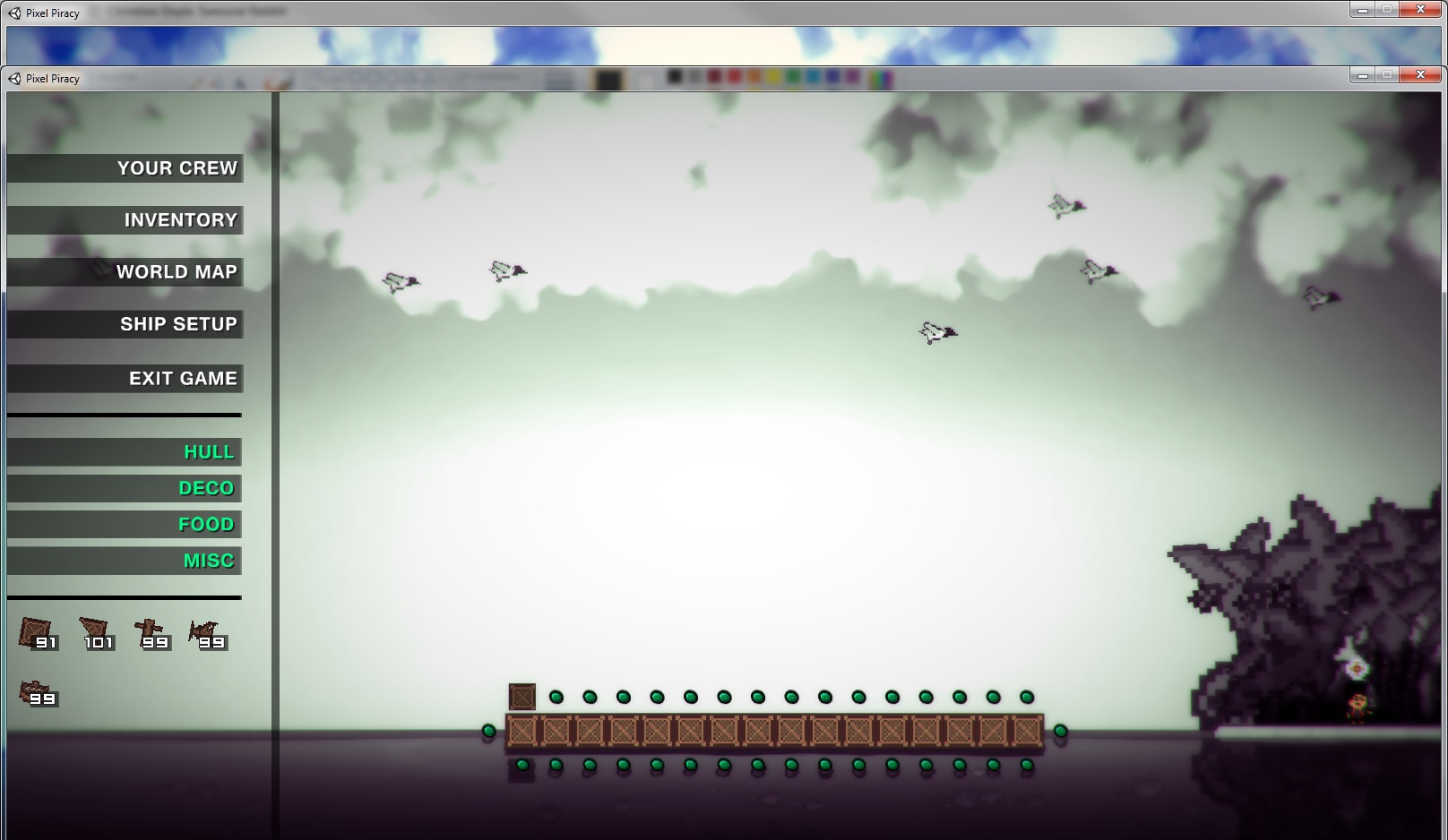 The boat ends up looking like this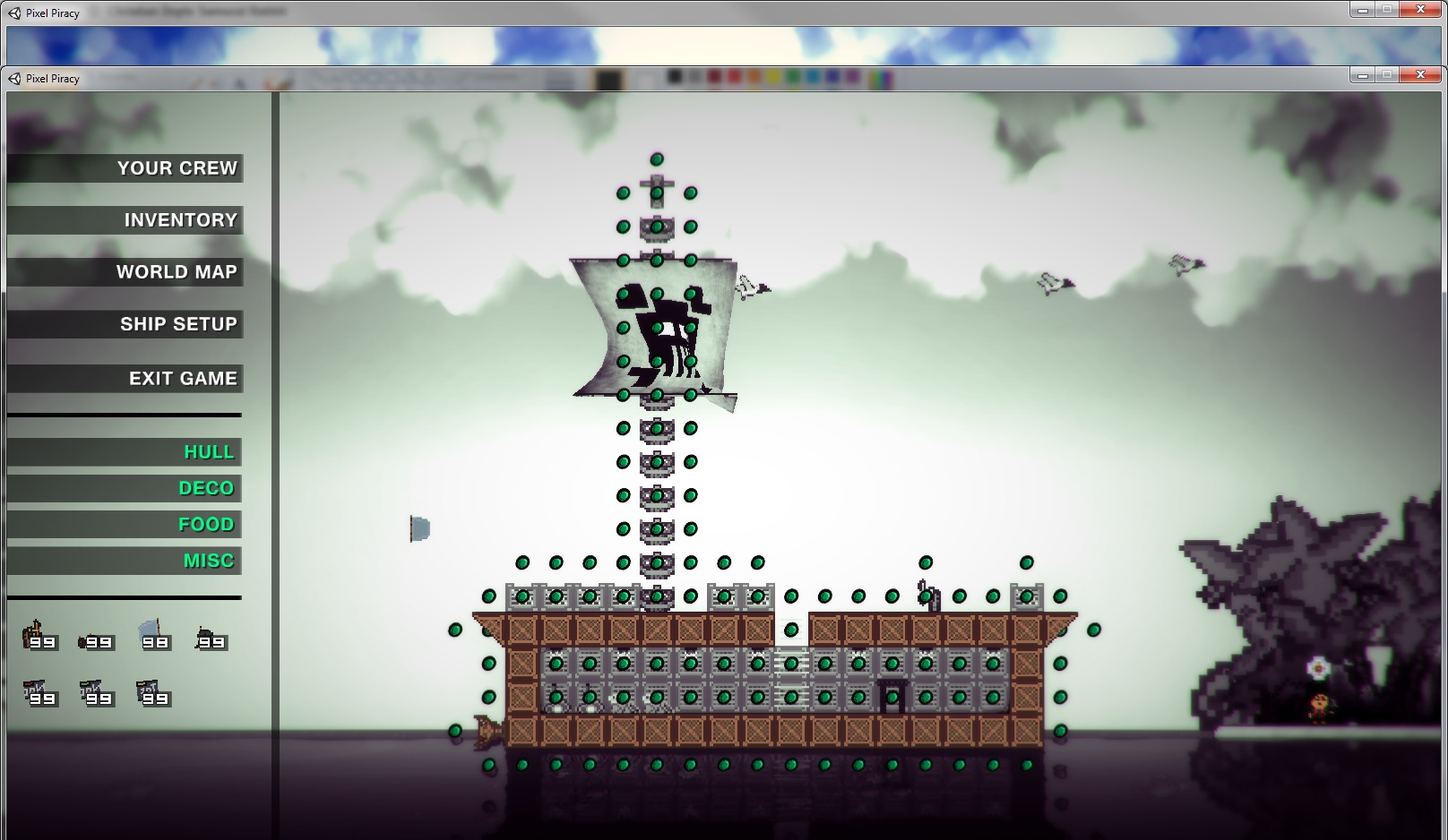 The end game will have dozens of types of blocks, colors, parts, items, ship bits and bobs, and essential rooms to keep any sim addict appeased for weeks on end!
From there we plot a destination, RED blips are possible seaworthy encounters (pirates, kraken, etc)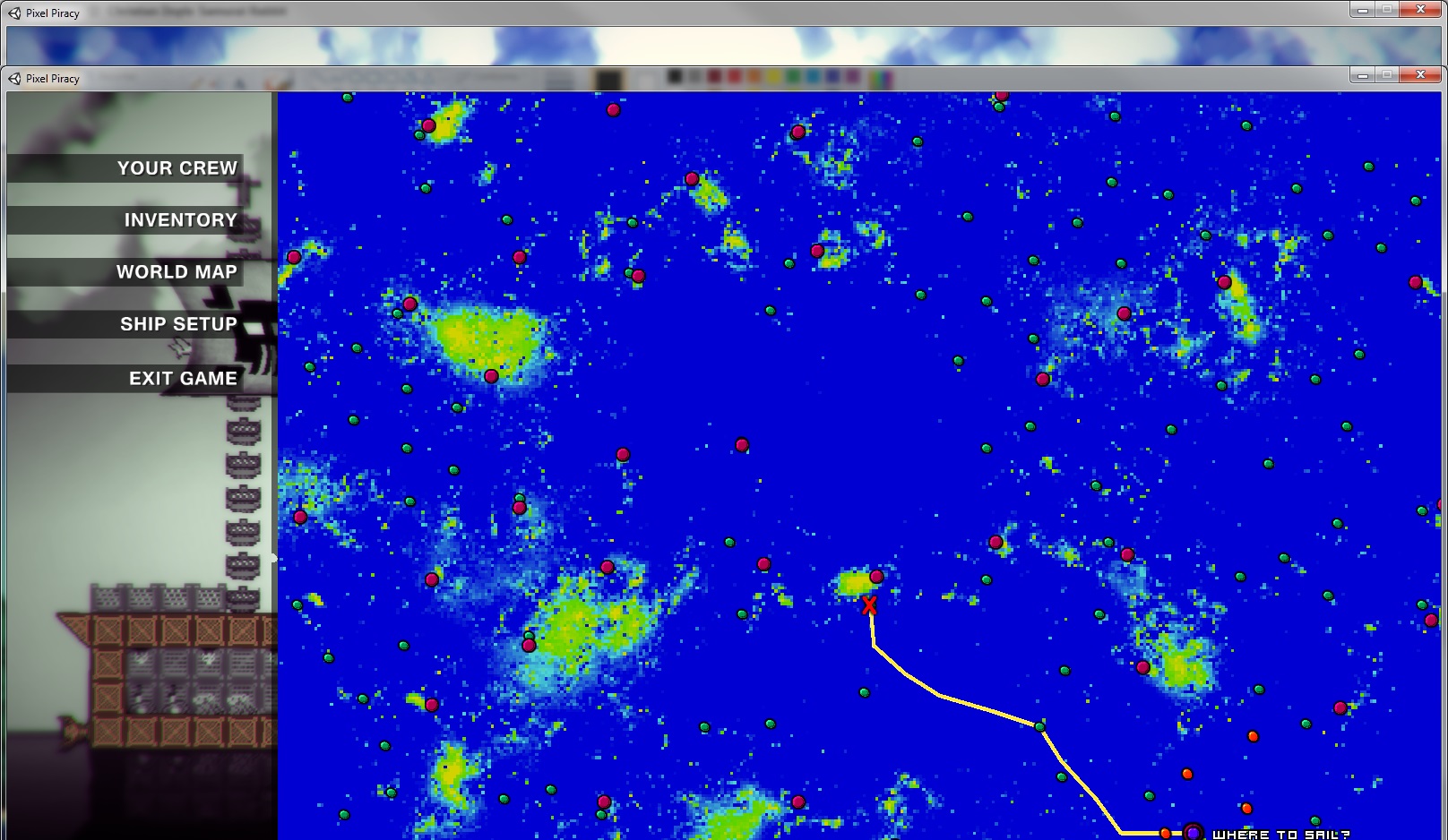 Here, we have encountered an enemy ship. As it is smaller than ours and neither group has cannons, we decide to board them.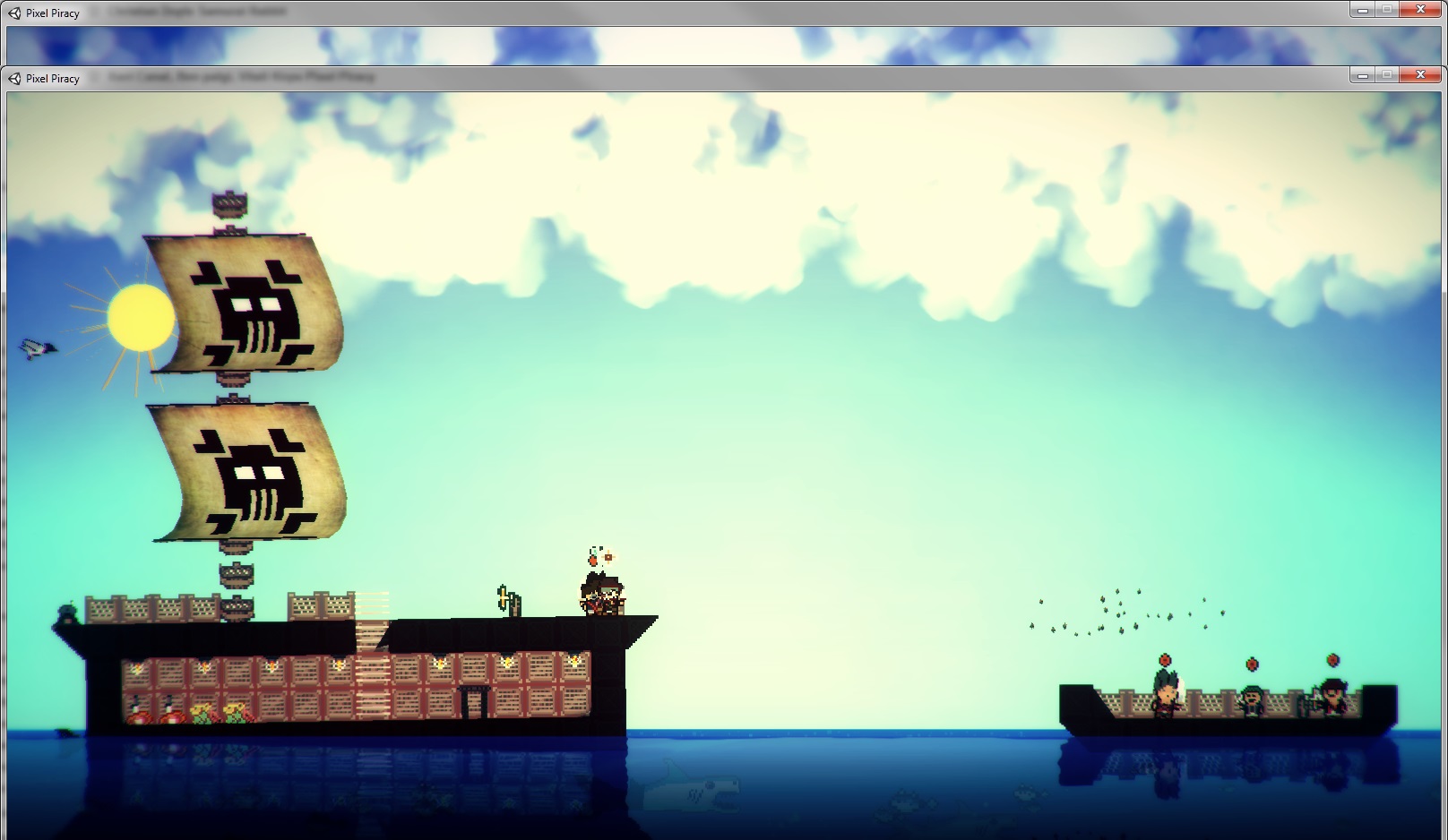 Here you can see them grappling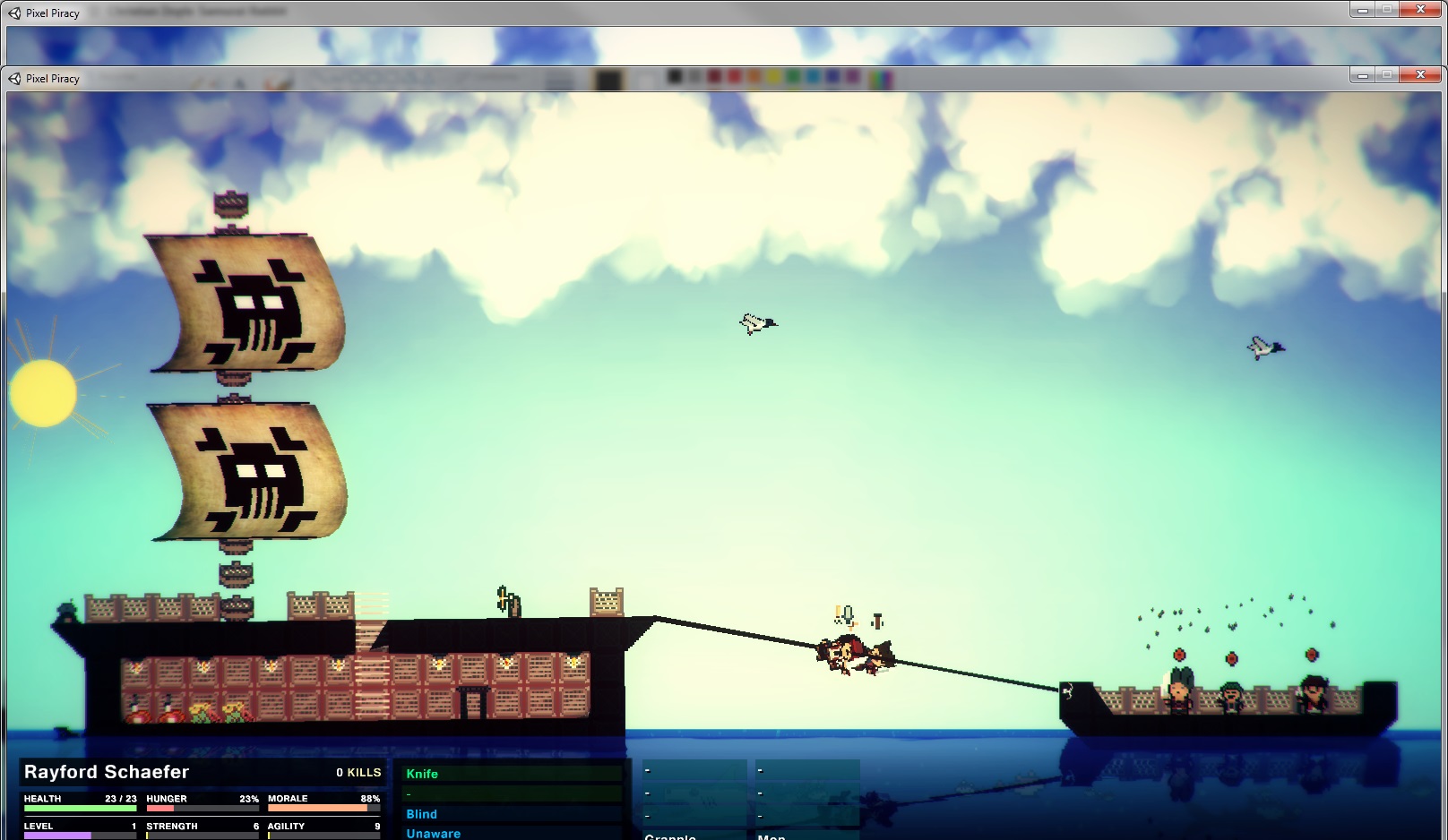 And winning!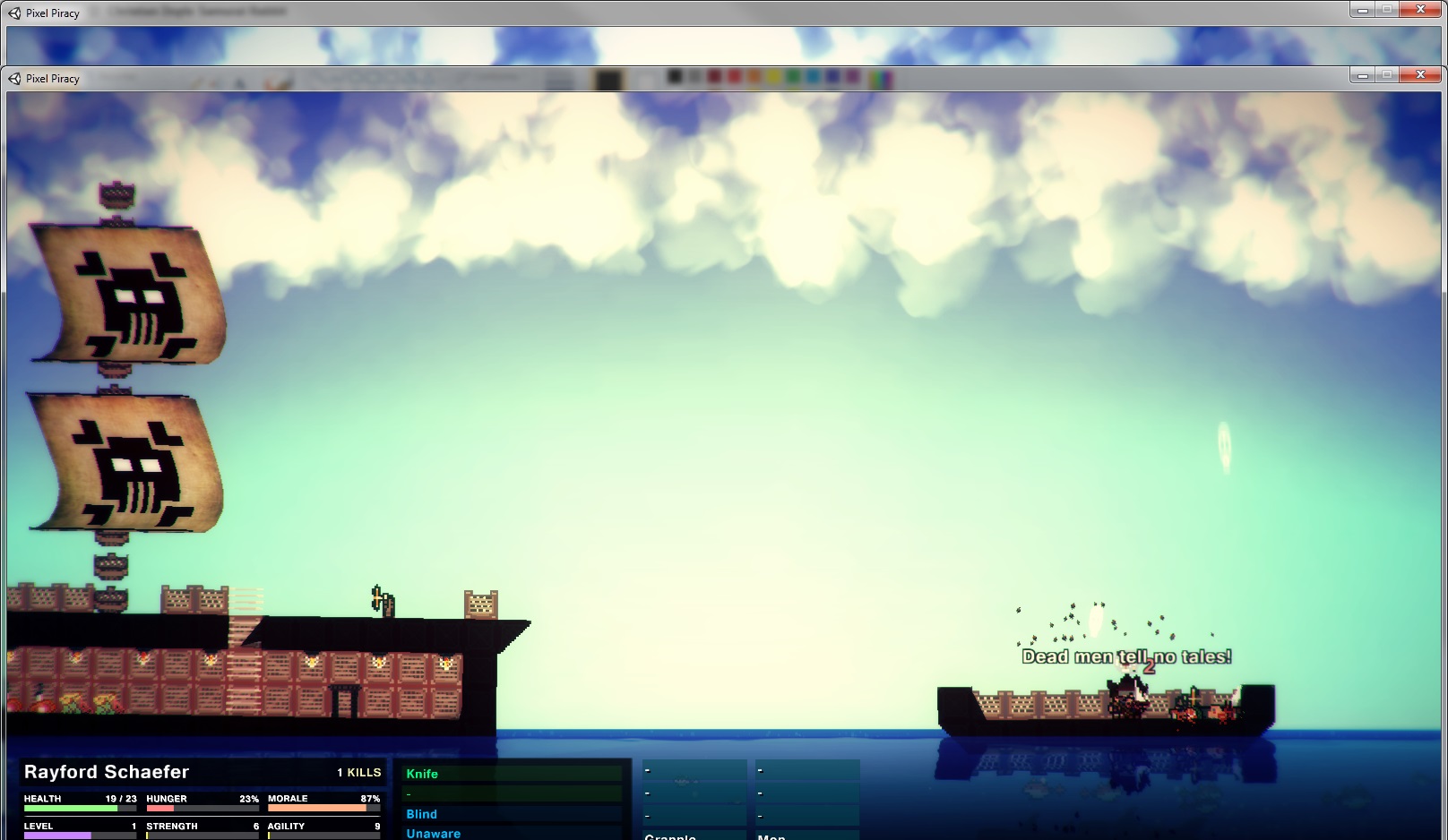 As you can see, we have been hard at work getting the base game up and running. We are now contacting the press with PRE-Alpha builds, and will soon see about distribution! Keep up all your support, we couldn't do it without you!