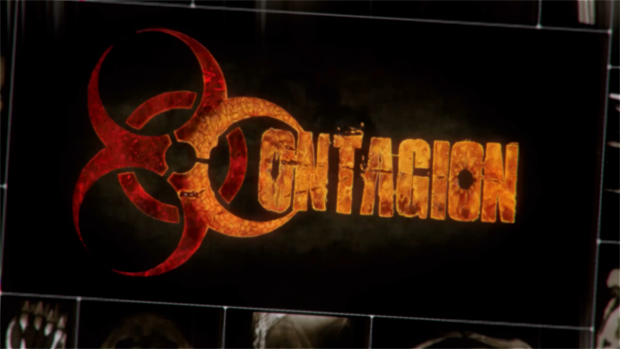 We appreciate everyone's patience and as promised have focused on optimizing the game further. We've cut off roughly 1GB, increased load speeds, and should be more stable on more machines. Files have been compressed into VPKs for the benefit of the users and while this requires one large update now, future updates will not be as painful.
Changelog:
New Weapon Added the Machete
Optimized rendering code
Recompiled Shader code with latest C++
Optimized Post Processing Shader commands code
Improved and Reworked Gibbing System
Included Gibbing for 9mm Headshots
Optimized sound occlusion for Zombie AI
Optimized sound bank-file loading for memory
Fixed memory leak on game exit not unloading memory allocated by large bank files
Removed occlusion and obstruction from ambient sounds, now using pre-calculated occlusion
Obstruction and occlusion added to player weapons and mobile ambients
Optimized zombie positional update code for sounds
Included new ambients sounds and overall theme for Roanoke Police Dept.
Fixed Roanoke Police Dept. navmesh for many trouble areas
Optimized Roanoke Police Dept.
Improved detail and fixes to Roanoke Police Dept. scripts and navigation
Updated and Improved Roanoke Police Dept. assets
Updated collisions on railings to avoid zombies getting stuck
Updated Aurora Estates level and navmesh
Added Skylight to attic in Aurora Estates
Added 6 minute timer for Hunted mode for last 2 players to finish each other off or end with a draw which leads to 0 points accumulated
We are still looking into Nvidia issues, crash bugs, and further optimization. Unfortunately none of these issues were brought to light until we released "Early Access" so we need your help tracking down the problems.
If you're having issues please visit our Troubleshooting Forums and provide the following:
Full Error in detail (what you were doing when the trouble occured, what if any message did you get, any other visual cues?)
Full System Specs
Any Crash Dumps
What have you tried thus far?
"FRIDAY FRENZY"

We will be streaming on our Twitch.Tv Account at- Twitch.tv
every Friday @ 7:00PM PST/PDT (GMT- 7:00) -Click here for current time- and will pass out one or more free copies of Contagion during the Stream!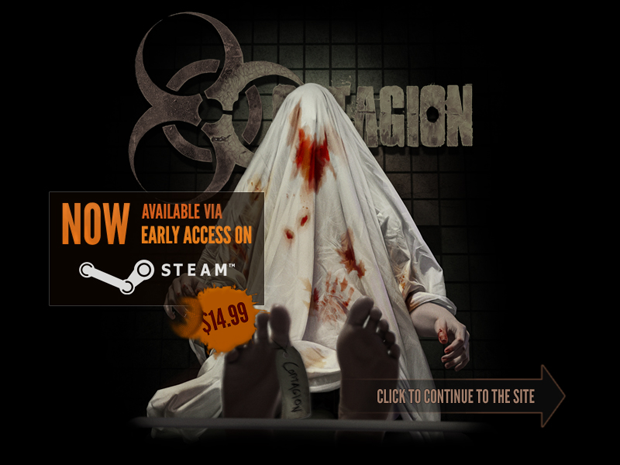 Next week we'll be focusing on further optimization and bugs as well as releasing a new Firearm. Maps will come in due time.
-The Contagion Team