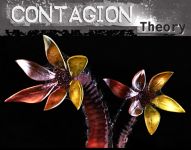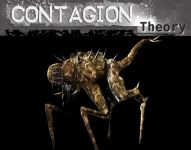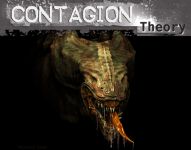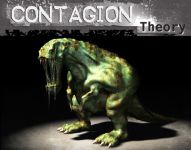 Thanks to our pal PSI for making our parasite concept. Contagion Theory is a cooperative sci fi horror adventure following the settlements located on planet Obsidian. Built on the Darkplaces engine this standalone game will feature vast futuristic settlements shrouded in thick fog and decay as it's halls are now deathtraps by parasitic organisms and your human friends fallen host to them.
FEATURES:
* Sci fi atmospheric feel with singleplayer-esque horror tension
* Ability as a parasite to use corpses as your host and re-animate their bodies
* Realistic HUD and death messages replaced by radio chatter for commandos
* Random Objective Generator, no one round will ever be the same
* Random monster spawner, not every corner is as safe as you thought.
* Weapon Customization / Organic Upgrades
* Server side rank saving and basic user customization
We are almost finished with the weapons for the commandso so expect to see that media real soon. But, back to the parasites. What we need help with is the parasites. As you can see we would need a modeler/skinner/animator who has talent and skill who can turn the concept you see from the above into something great. If this is you please drop email in our in box so our team can interview you.