Hi all,
I just wanted to post a quick update as I am working away today on updating the mod with the latest patch and all DLC content. Here is a quick screenshot of the working law page for an Egyptian prince: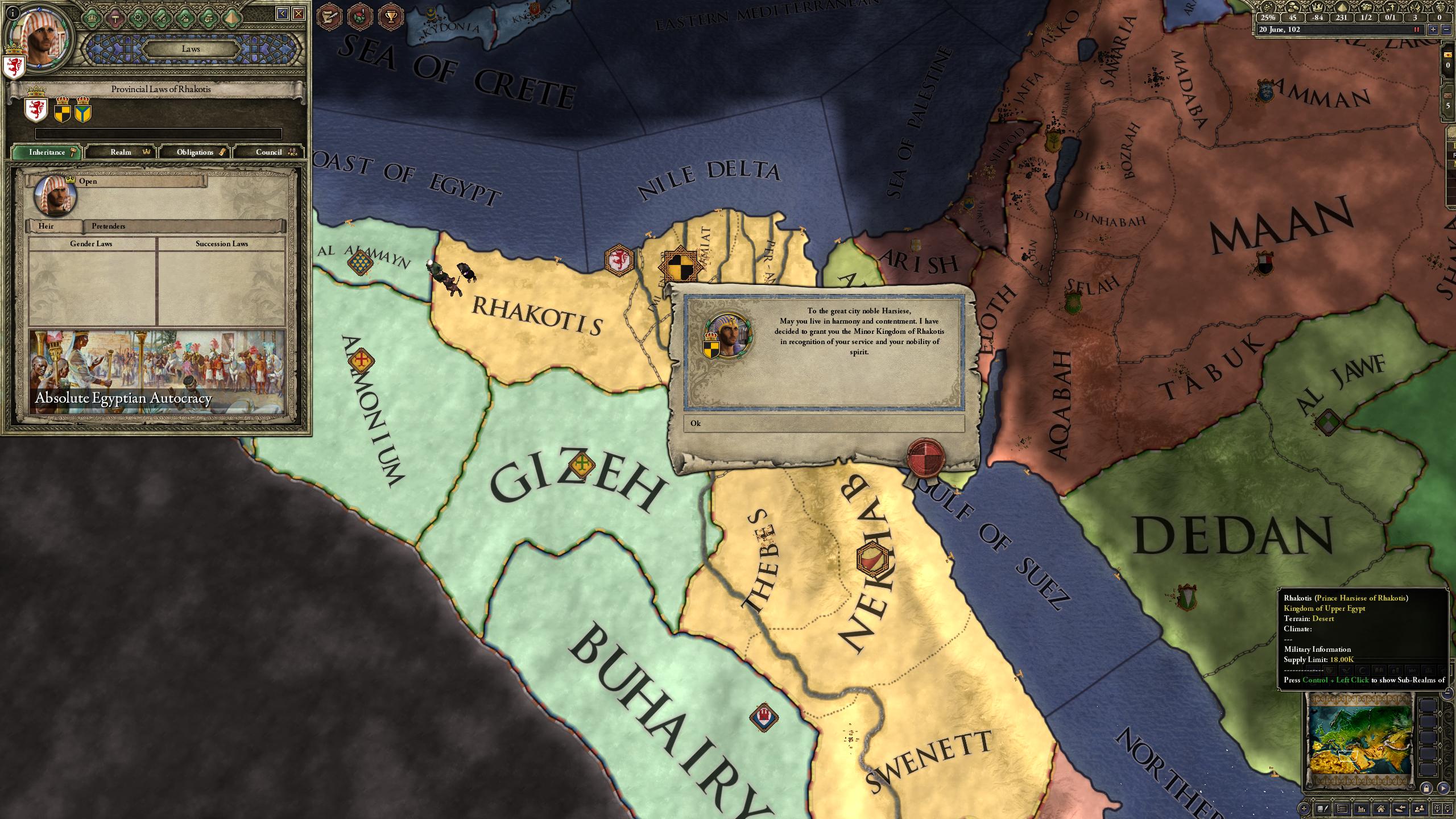 So far I have the mod running stable with the patch and all DLC content, so that is good news. I have been trying hard to finish the earlier 653 BC start date in such a way that it is fun and playable as a variety of rulers and cultures but there is still much to be done. The new government flavour screens are really quite cool and I have a few types working such as a Roman Senatorial Republic and Punic Plutocratic Republic :)
Also, Here is a shot of a Carthaginian Mercenary company being assembled: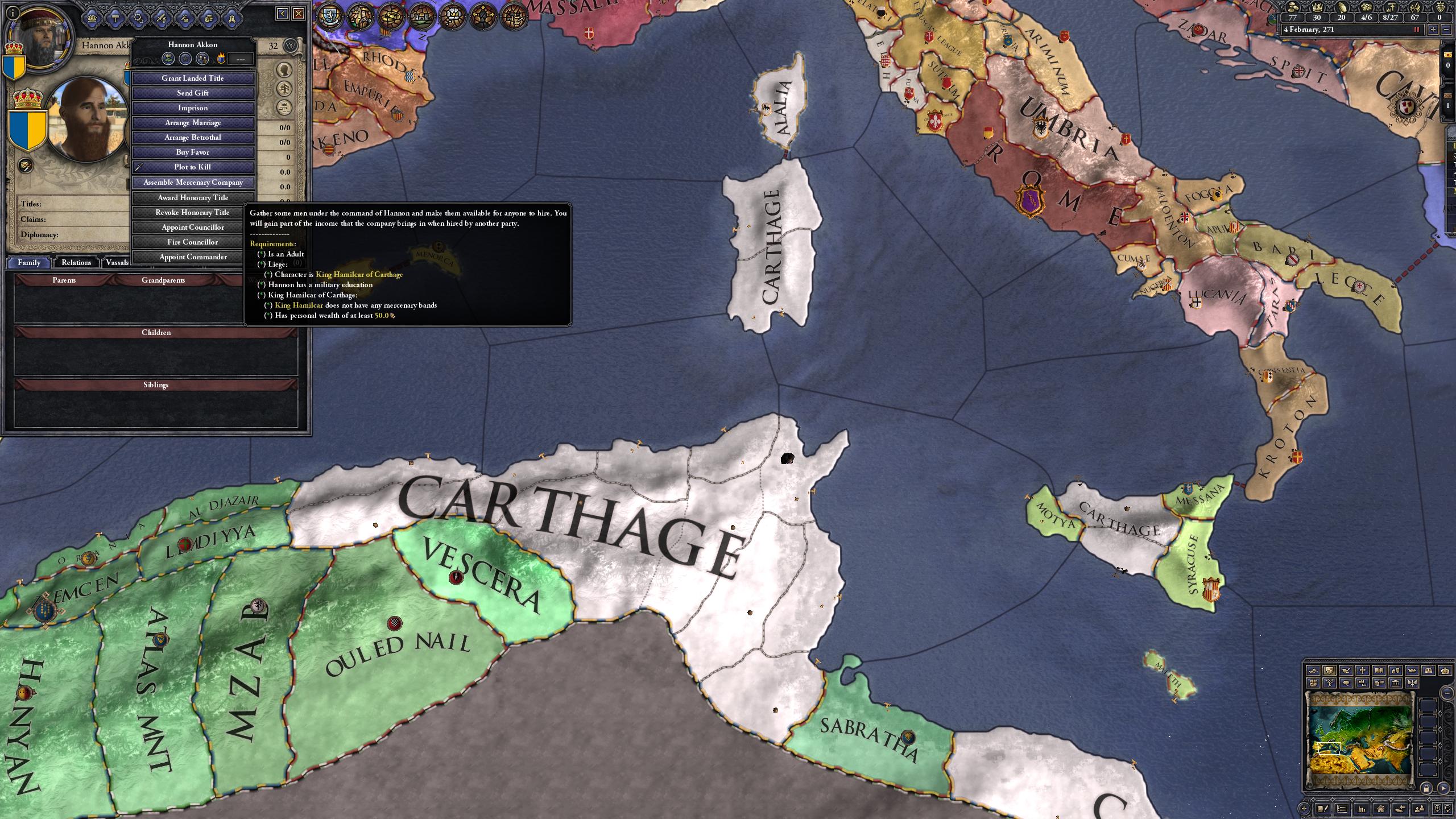 My recent communication with the mod teams from AGOT, Diadiochi Kings, Elder Kings, and the Geheimisnacht mod has resulted in limited asset use (especially thanks to Rickinator9) and quite alot of concept and potential script ideas which will help add more flavour and new gameplay to the mod as it develops. Currently, in the short term, thanks to the Diadochi Kings mod, gfx work and localization for several cultures and religions has been developed greatly and are nearing the completion stage.
I have been focusing alot of my research on the Sicilian Wars and Alexanders Campaigns as the next potential bookmarks and have spent a large amount of time doing research on the Babylonians, Persians, Carthagians, the multitudes of greek city states, and Egypt to have the correct historical characters and nations in place for these bookmarks so you can have a splendid time perhaps staving off King Cyrus the Great from his conquest of Media and Neo-Babylonia. Perhaps you could prevent King Amyntas III from reclaiming Macedon as the Illyrians and prevent the future rise of Alexander? Yeah, lots of research going on :) Oh, and did I mention you can crucify shamed generals as a Carthaginian Judge? Yep.
I have noticed that the devs removed many of the (already limited number, in my opinion) ambitions from characters once you own the Conclave DLC such as amass wealth and marry etc, substituting them for "more meaningful" ambitions such as build war chest etc. I am actually in the process of adding back in the old ambitions as I do like having the depth and flexibility of many objectives or ambitions for a character. What do you think? Do you enjoy having a more limited number of Ambitions or would you like to see the old ones still functioning with perhaps a bit of change to them in the mod?
That's all for today, I will follow-up tomorrow or Friday with more information, I am literally heading to bed now and I have some time off during the next few days so I will do a larger news update once I have smoothed over the bookmark changes and other issues which have cropped up as part of the patch.