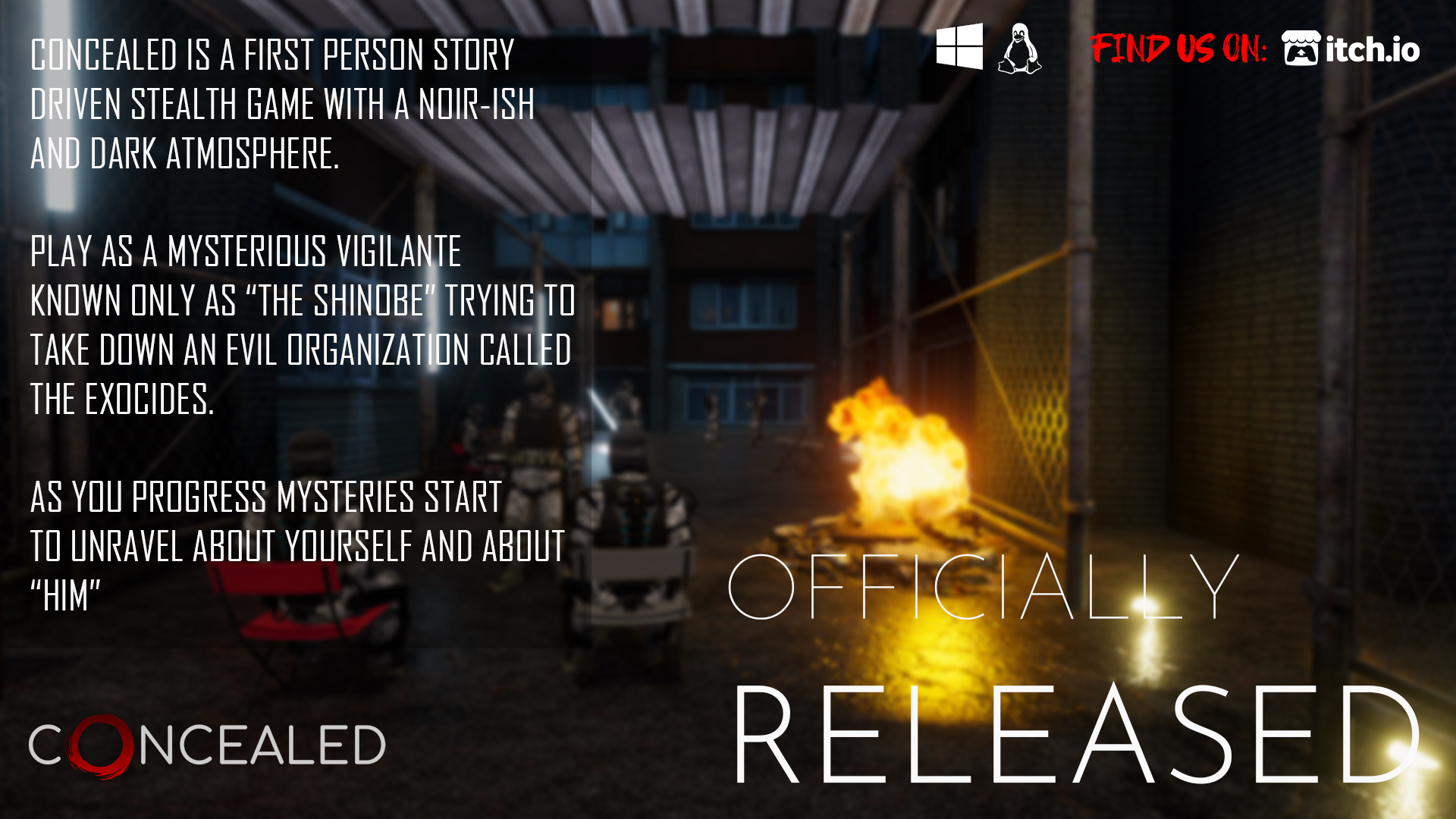 Concealed is out now on itch.io and you can find it here.
The game's original price is $9.99 and is currently on a 40% sale.
There are demos available on the store that you can instantly download. The demo builds available for Windows and Linux and consist of the first 2 missions of the story.