Hey Survivors,
we are proud to announce our first peak for the "golden founder collectors edition". It will contain a lot of awesome stuff, so if you are a fan of dinosaurs you will love it. Thanks to global warming we were able to get some frozen prehistoric water, which contains flesh-eating viruses. Another highlight will be our real raptor claw, that is almost 8 inches big and sharp as a knife. But of course we also have some digital stuff you didn't want to miss, so you will get a digital artbook and a golden rifle that will surprise you to hell.
Our golden founder collectors edition is limited to 25 pieces and will cost round about $199. So stay tuned if you are interested in more upcoming stuff!
PRE-ORDER NOW: GET IT!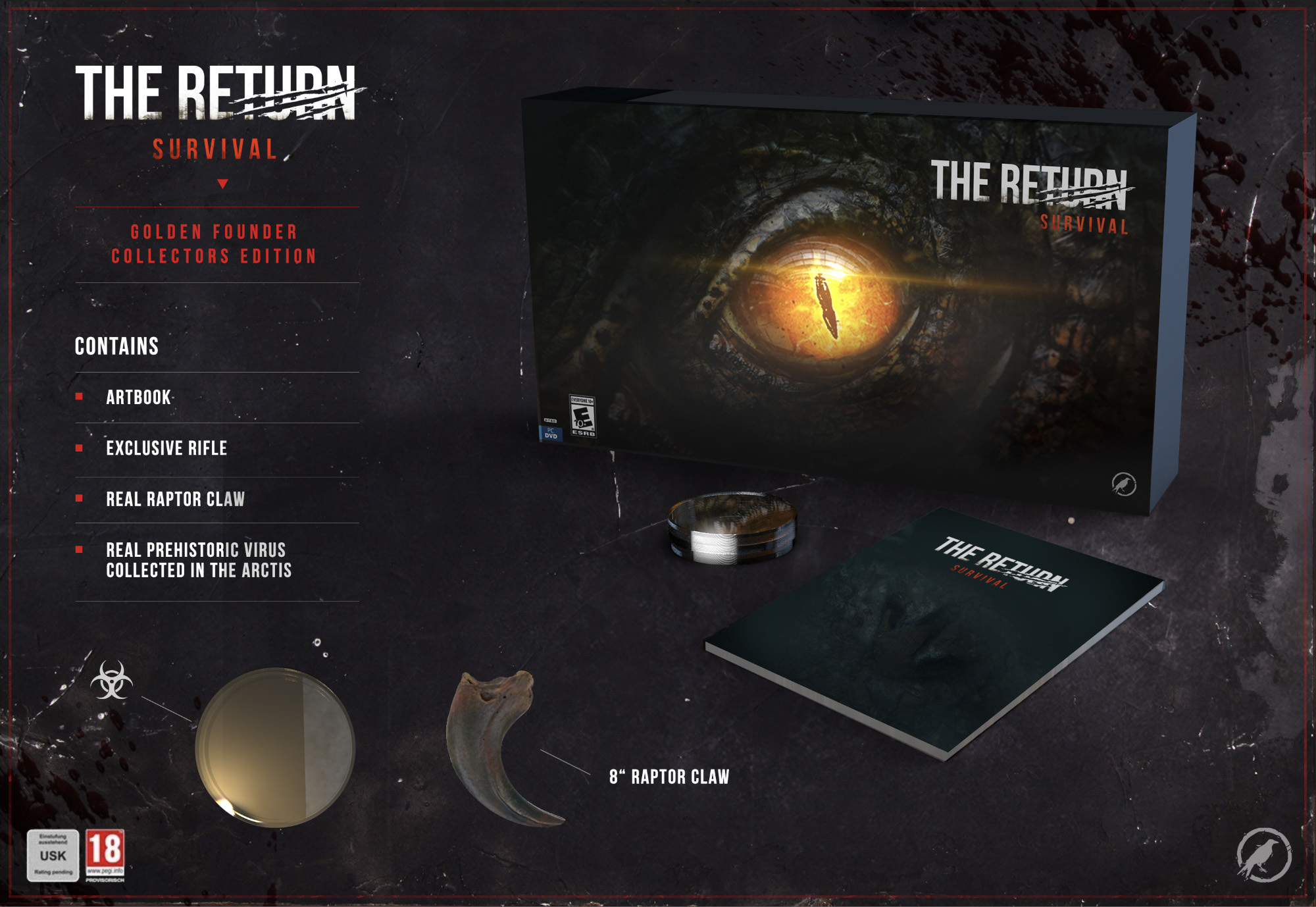 See you!