A lot of different items drop from opponents and chests. But not always those suit a certain build. In this case, you can find craft benches, that spawn randomly.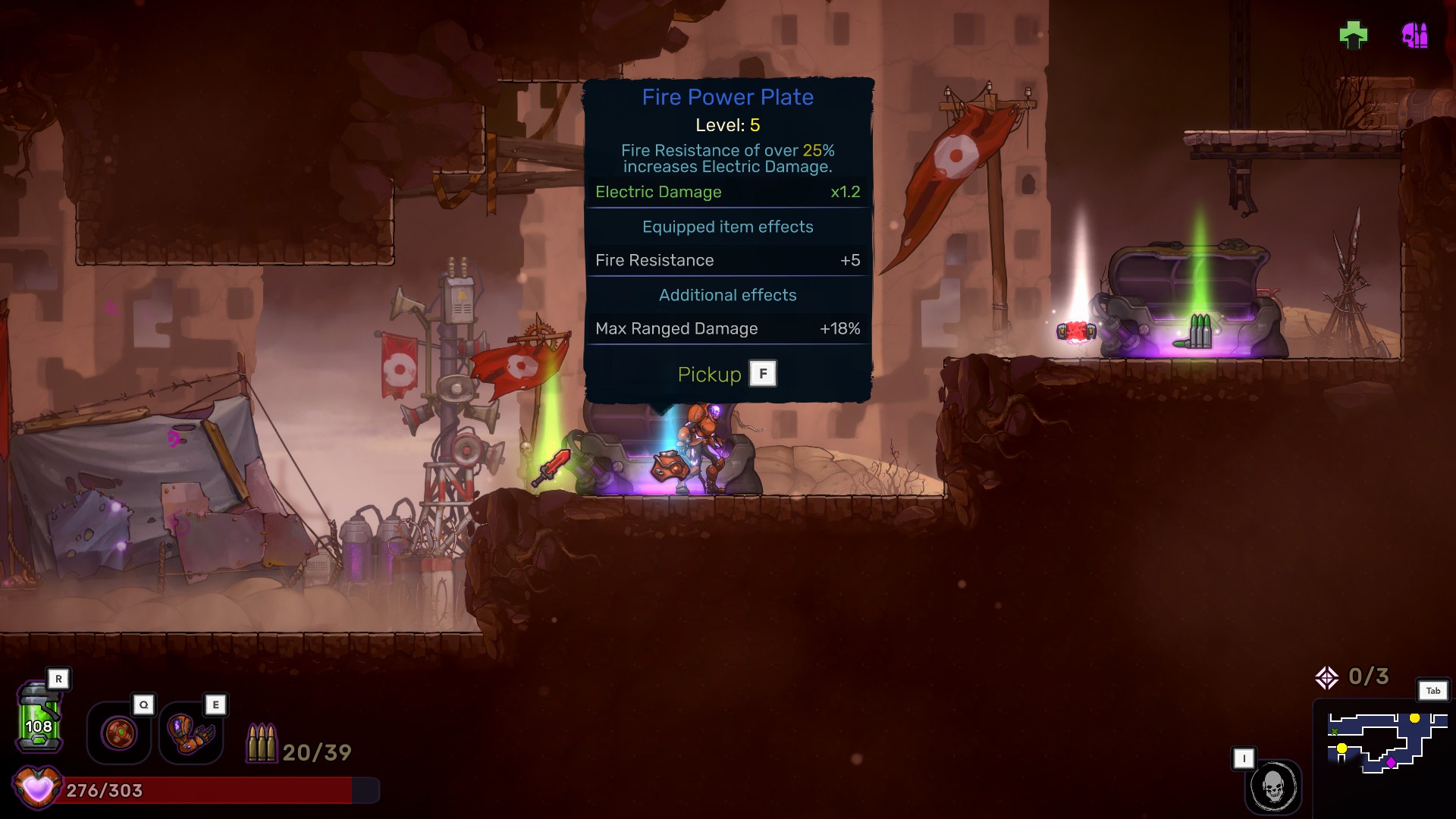 The first one creates a new item from the list in return for your 3 selected items — its grade depends on the grade of the items invested.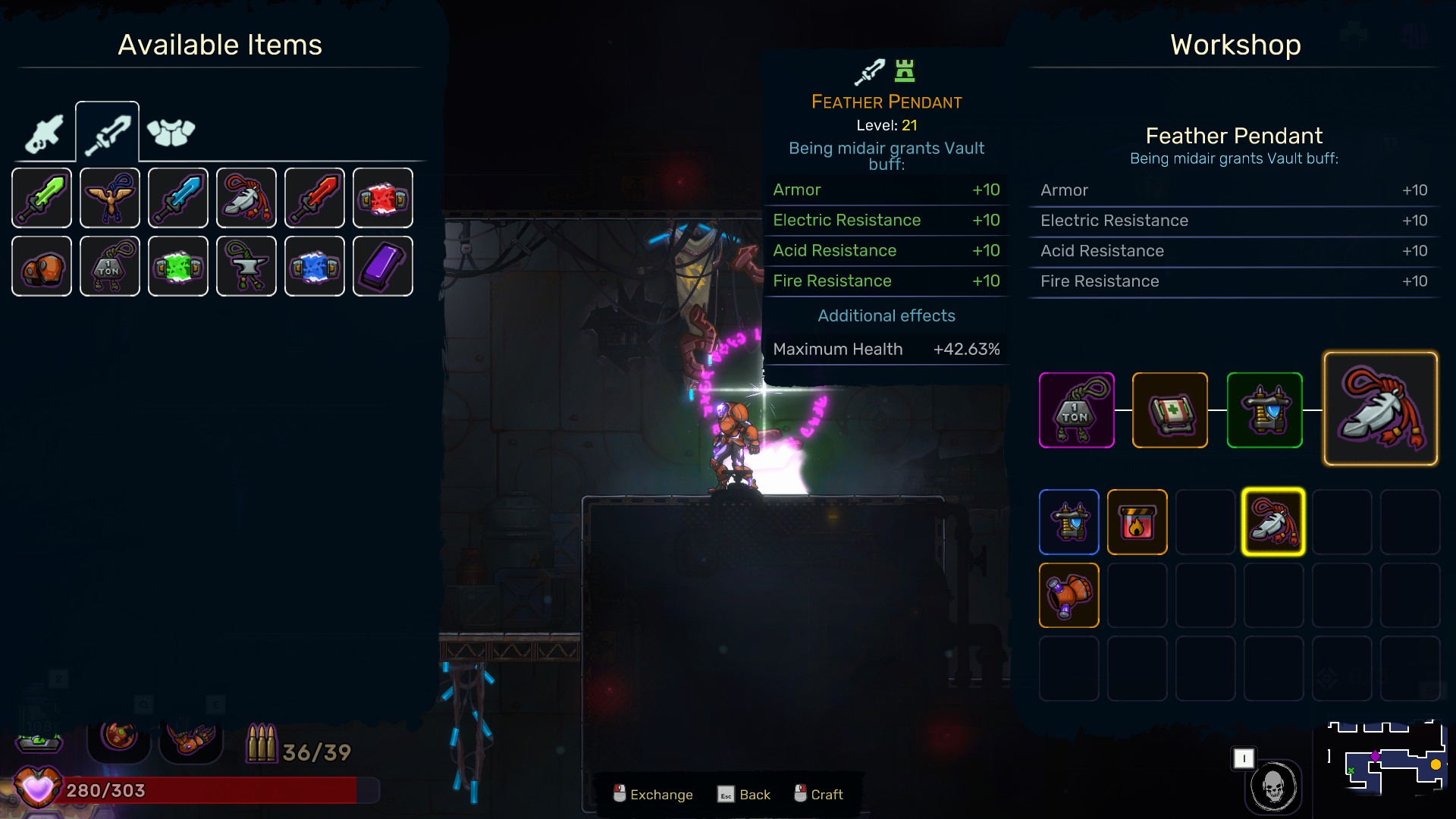 The second, changes additional item bonus.