Hi guys,
I've been working hard smoothing out the bugs in the programming IDE but I still managed to take some time to add a shiny new GUI and I can also proudly say that every single model now has a texture. The game is still going to go through a lot of development but it's very playable now. Please go and vote on the Greenlight page, the more fans the game has the easier it is to keep development going.
You can start playing the game for free right now with the latest builds for Windows or Mac.
I put together a nice gameplay video, showing off some of the key parts of the game, all set to one of the ubiquitous Incompetechs awesome compositions. I'd love to get some feedback on the programming system, I've done my best to make it easily accessible as it was originally designed to teach my 8 year old students programming without letting them realise they were working. If anything doesn't make much sense let me know so I can explain it better in a tutorial or simplify the system.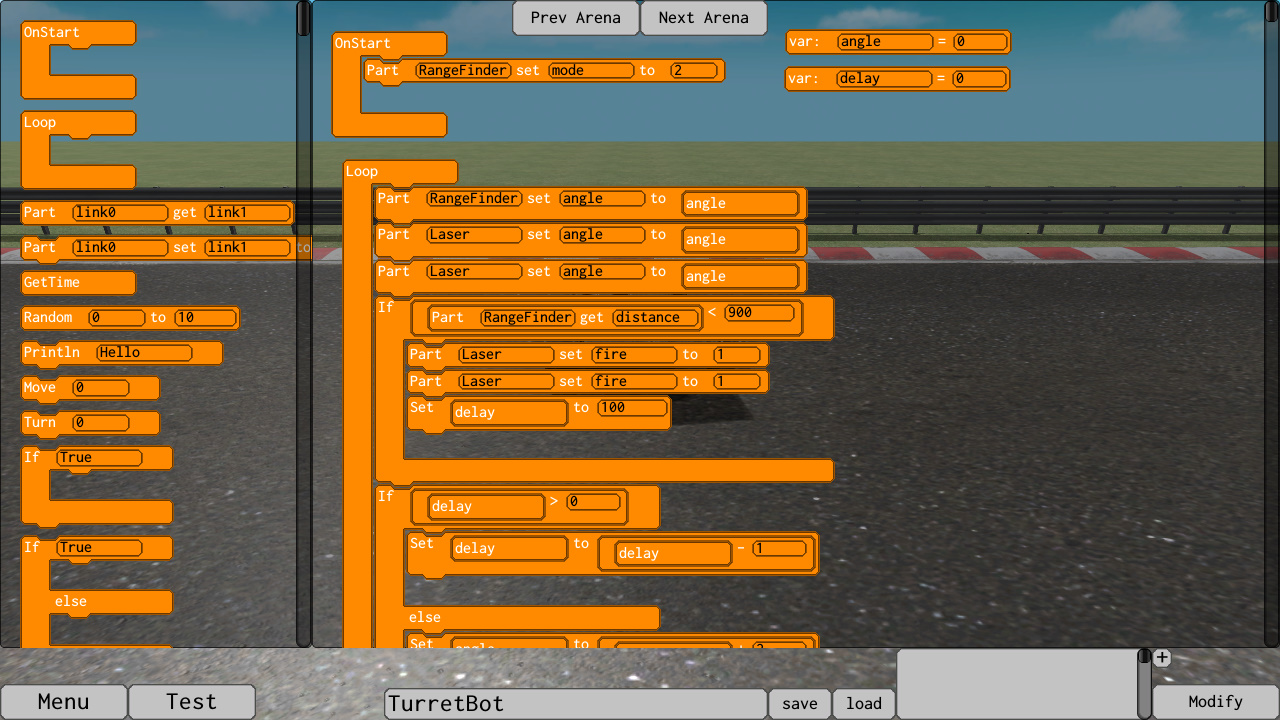 The programming interface is very powerful, you've got your variables, you've got your conditionals, you can program these little robots to do whatever you can think of.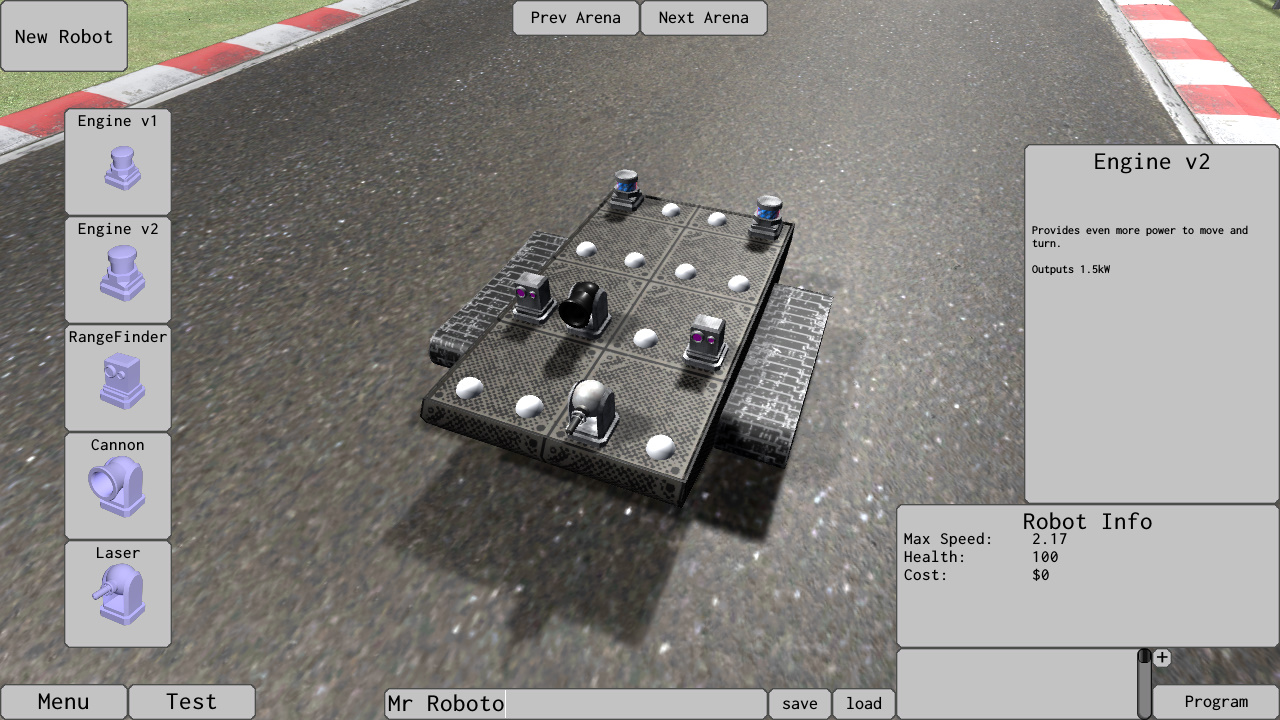 Okay so the Robot Builder isn't that pretty yet but it works, best of all I haven't implemented the currency or weight system yet so you can jam as many cannons and lasers on as you like!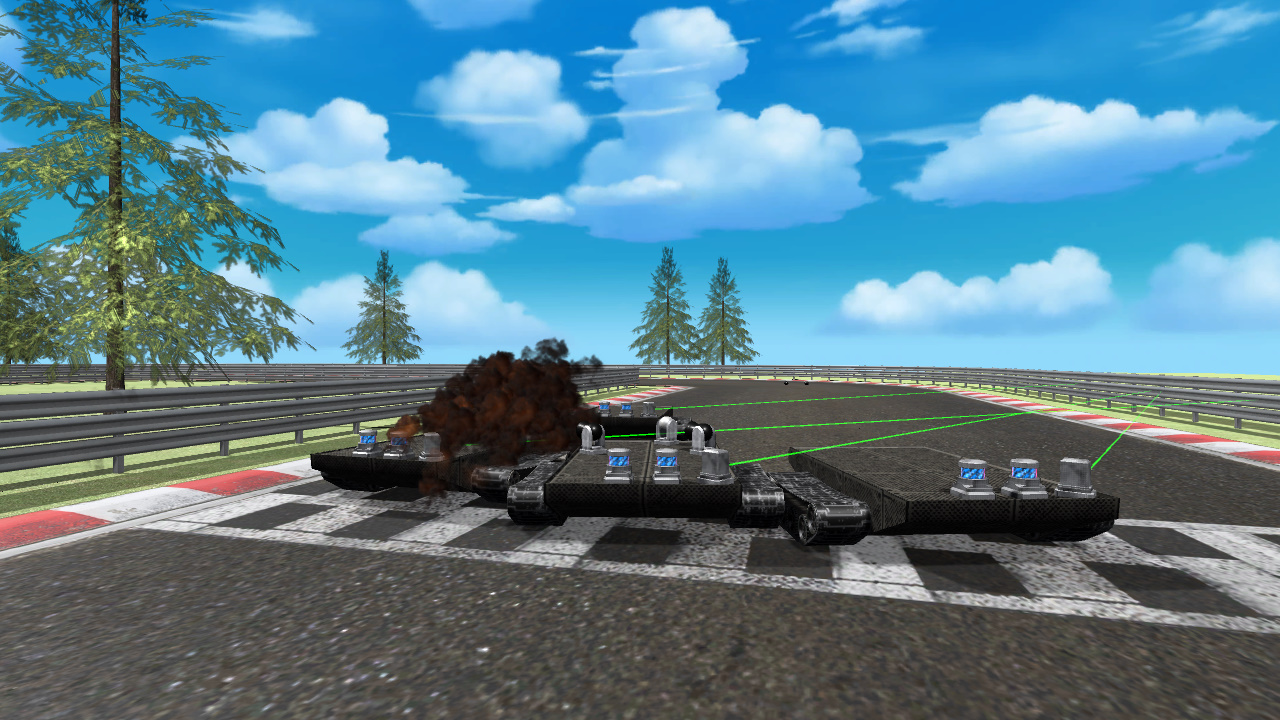 Right now there are two arenas, an open one for combat and a circuit for racing.... although sometimes the combat leaks over to the race track. I'll have to have two different kinds of race in the next build, not every race should be a glorious massacre on fury road.
I'm working on new arenas and scenario types now, let me know in the comments if you have any suggestions. Right now I'm in the middle of a more complicated race and a maze, I think it'll be a sumo battle over a pit of fire after that, I just don't want to have to make all the lava textures.
Stop wasting time reading this, go and vote on the greenlight page and download the latest build for Windows or Mac. Sorry Linux users, for some reason I'm getting constant crashing when I build for Linux and haven't had much time to sort out why, hopefully I'll have that worked out soon.