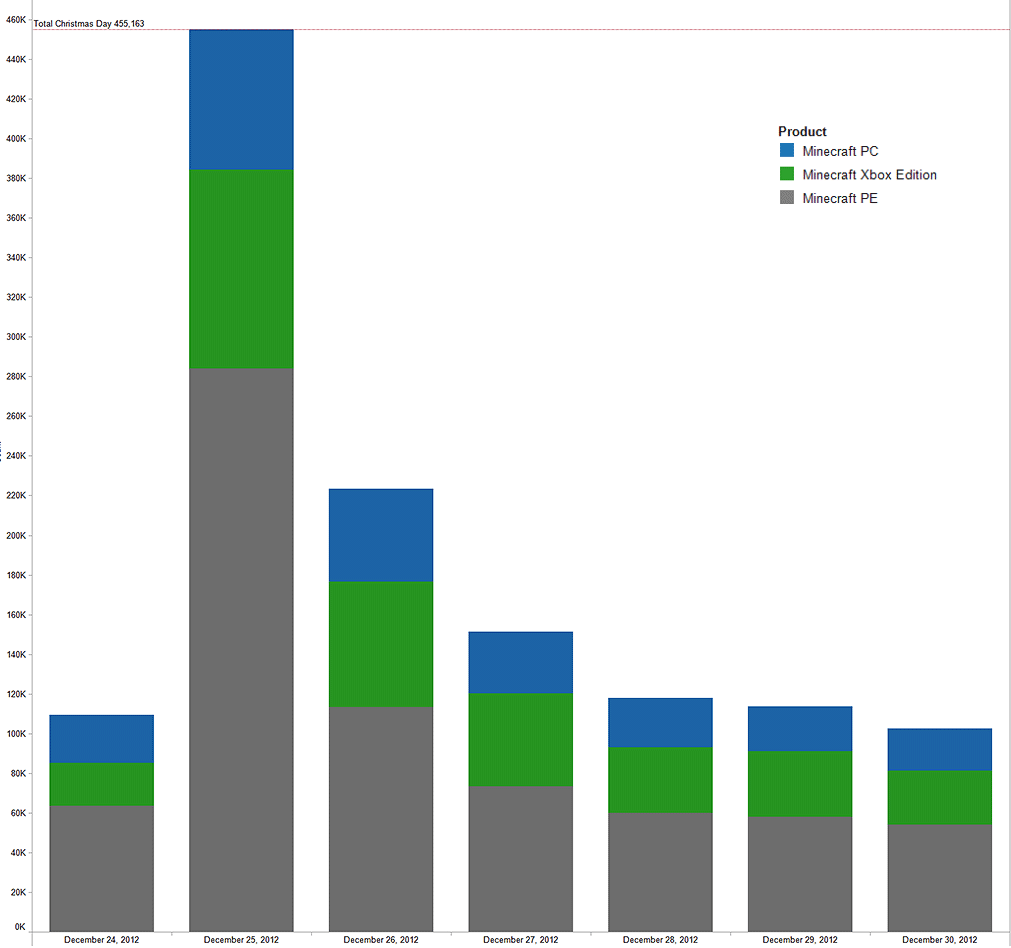 Phew. Lots of you bought Minecraft at Christmas, smashing download records all over the place. The numbers are so massive that even Patrick "master of stats" Geuder raised an eyebrow, and that hardly ever happens. We thought it would be nice to share the numbers. Prepare for an incoming stat attack!
Minecraft
70,808 of your purchased/redeemed Minecraft for PC/Mac on December 25th, and 241,845 during the week of the 24th – 30th. You redeemed a total of 4,177,843 copies throughout the year.
Minecraft: Xbox 360 Edition
100,416 of you bought Minecraft: Xbox 360 Edition on December 25th, and it was purchased 325, 591 times during Christmas week. Massive congratulations to 4J Studios; they sold 5,002,370 copies of 360 Edition in 2012.
Minecraft: Pocket Edition
283,939 of you bought Minecraft: Pocket Edition on December 25th, and 706,419 copies were downloaded throughout the week. 5,899,727 copies of Pocket Edition were sold throughout the year; we're including both Android and iOS sales in those figures.
Minecraft: Pi Edition
Minecraft: Pi Edition isn't released yet, silly. But it is due soon! Visit pi.minecraft.net for early info.
Thanks for purchasing people! We hope you've enjoyed the festive period with your friends and family whether you interacted through Minecraft or IRL.
And Happy New Year from all at Mojang! Make it a great one!
Owen – @bopogamel