In this game we are acting as operator of combat helicopter, whose mission is to exterminate enemy bases in night conditions using FLIR sight and with different weapons. Here you can find answers to the most frequently asked questions - how the prepare the mission, how to fly and how to fight...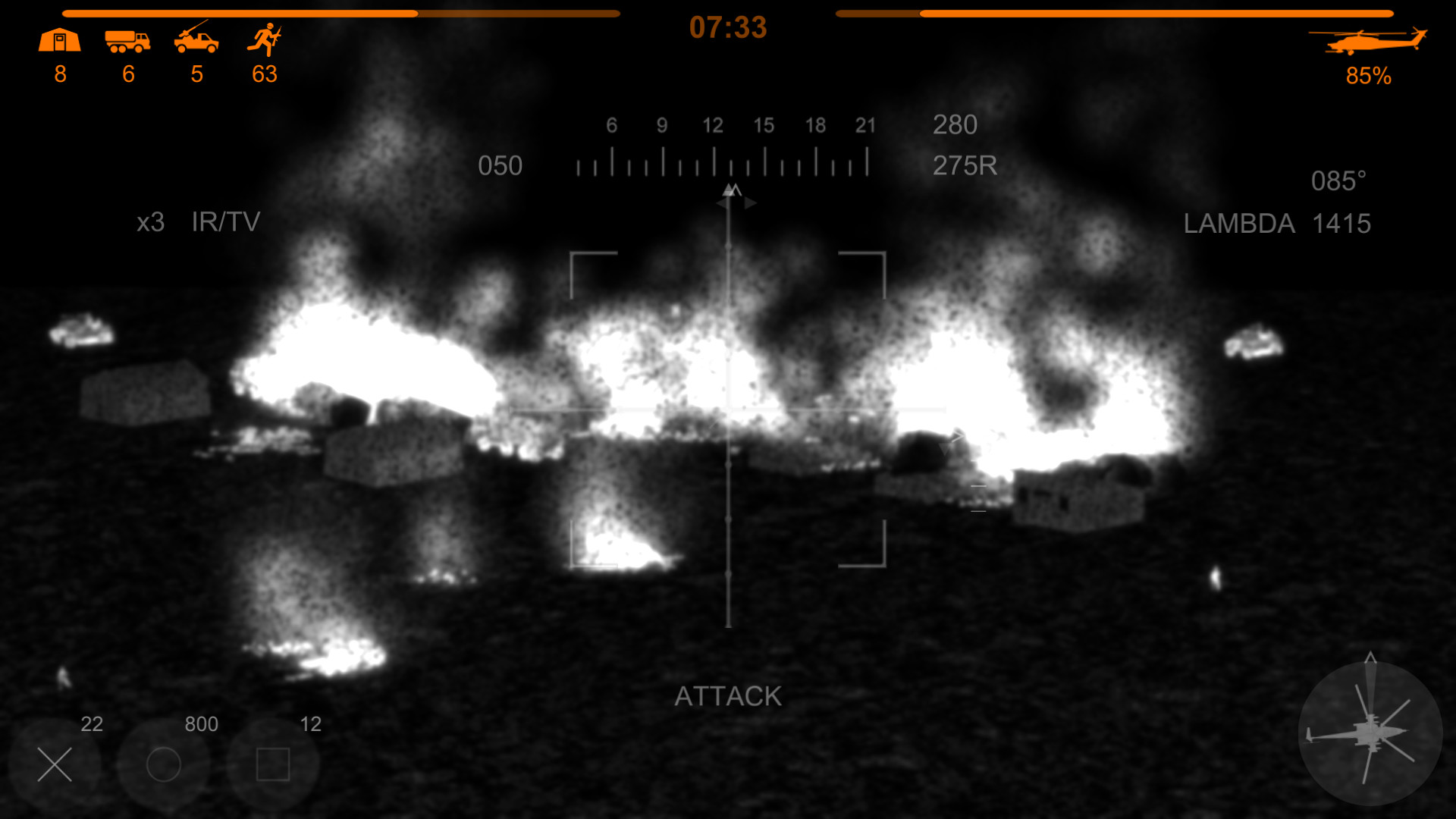 Preparation
Flight plan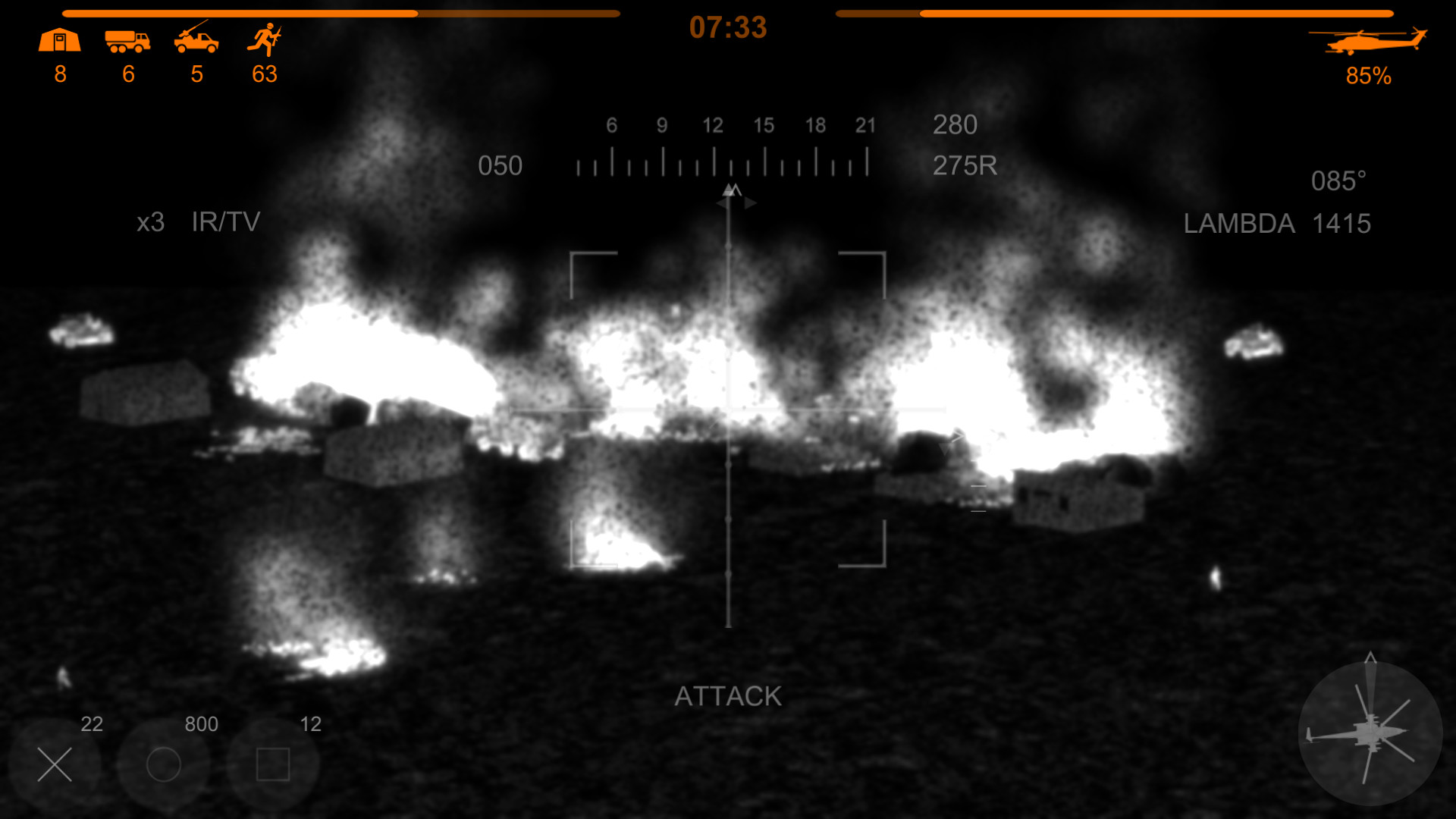 First what we have to do is to prepare flight plan. Before the mission starts, we are opening the map with predefined points where enemy bases are located. By selecting these points we are planning our mission route. Our helicopter will circle around each point until we finish with it and switch to another point.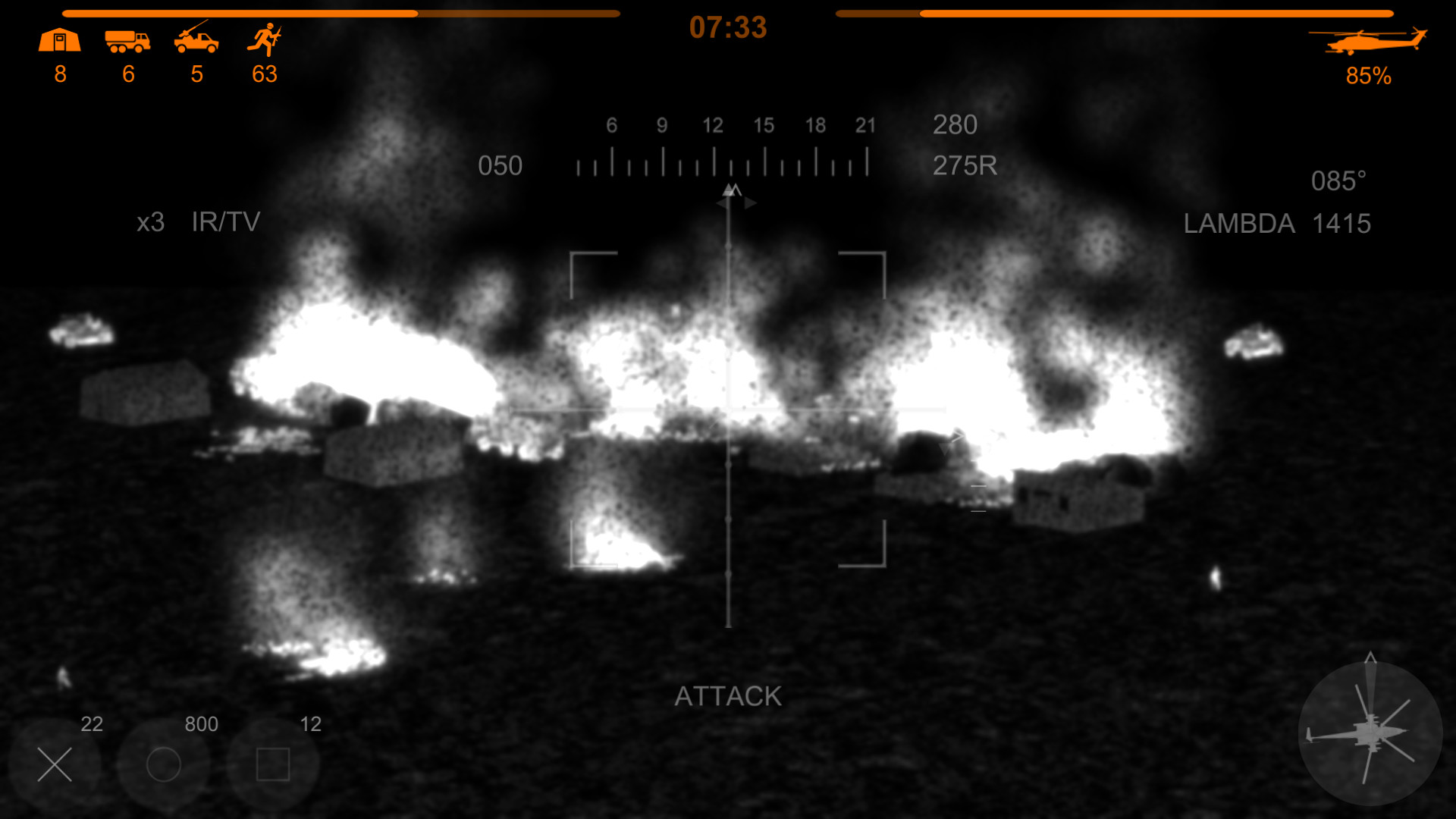 Additionally on the map menu we can change direction of that circling (left/right) and radius.
Weapons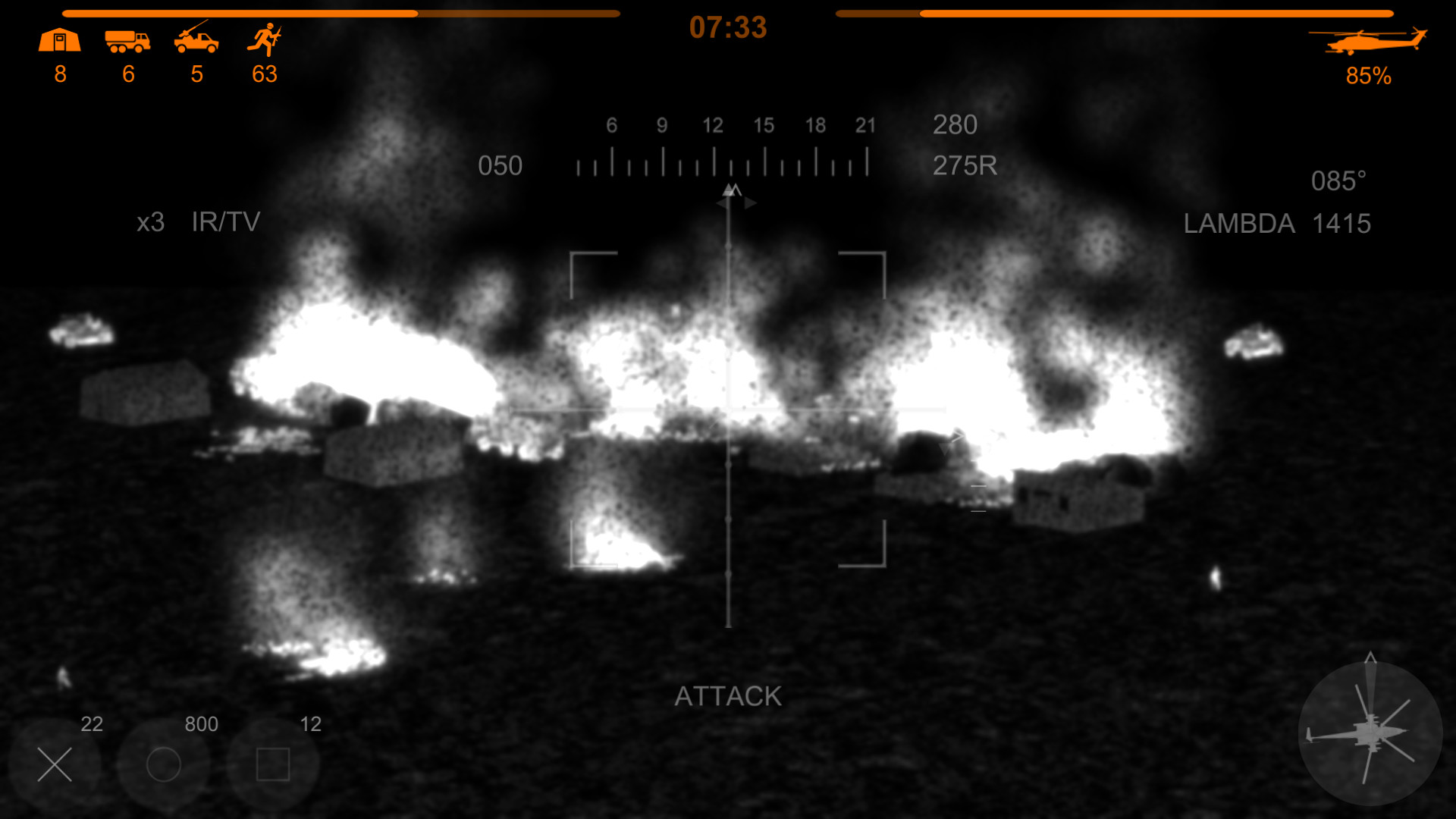 Initially we have only default set of weapon. Later after we get some score, more ammo will be available. We have 3 types of weapon (air-to-ground missiles, machinegun, and IR-guided missiles) and 5 points (1 ventral and 2 underwing left and right), so we can choose configuration.
To battle!
How to fly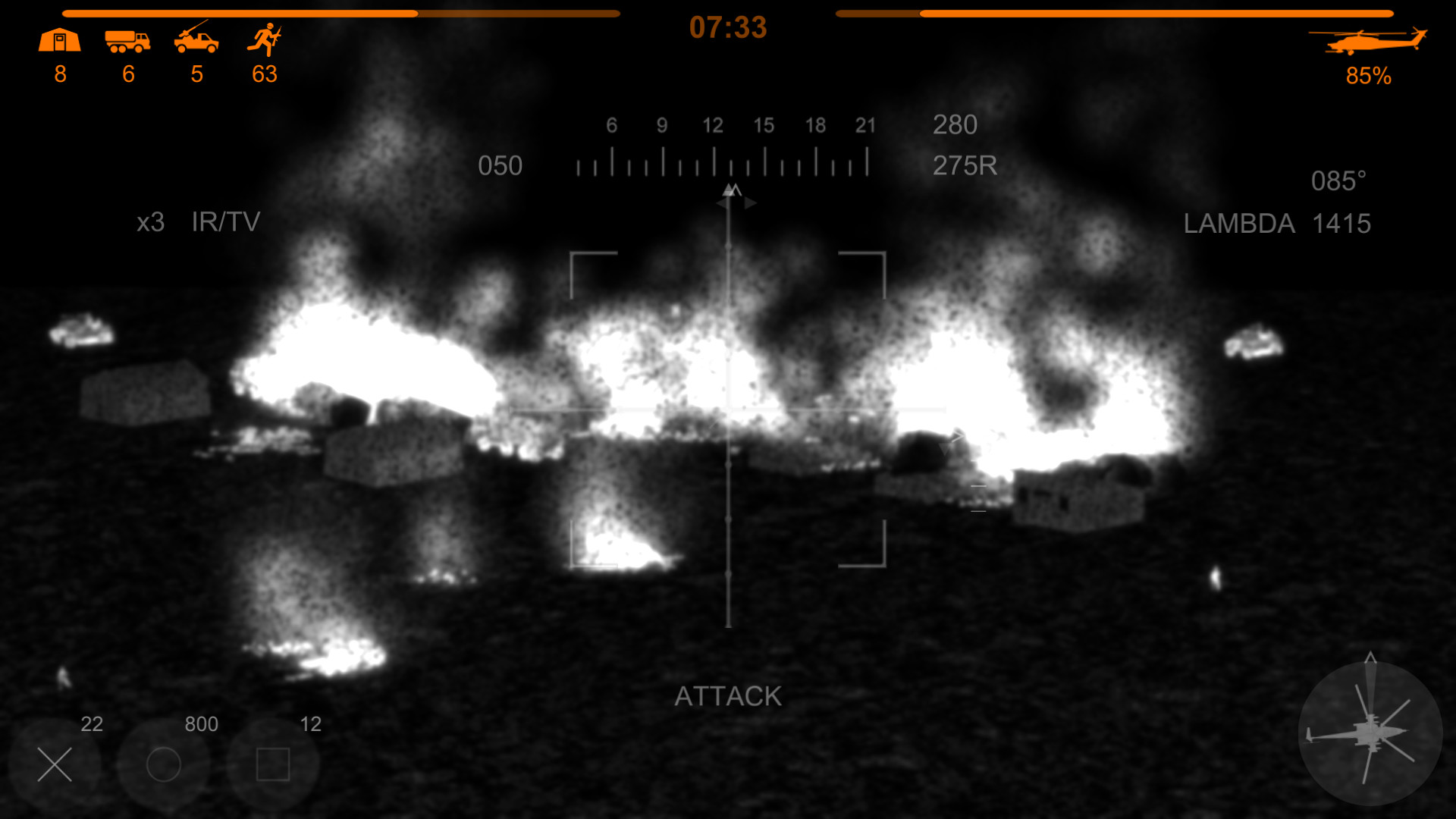 During the battle helicopter flies automatically, but we can switch over waypoints with 'PageUp' / 'PageDown' at any time, (and view map pressing 'M' if needed). Camera can be switched pressing 'Tab', but most for actions we need to open multifunctional display with FLIR sight to full screen.
How to fight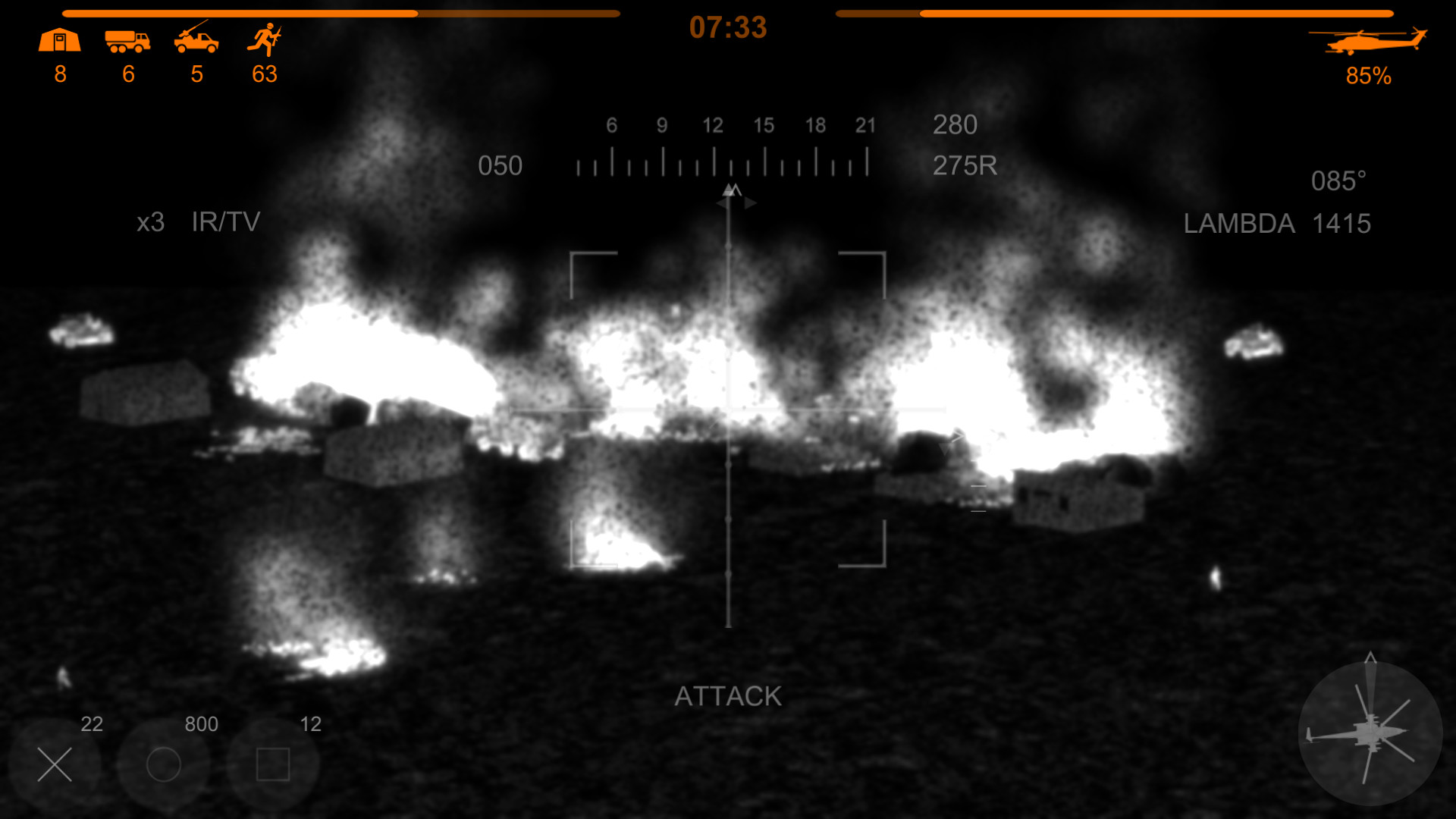 As we have 3 types of weapons we can switch it using buttons '1', '2' and '3', or right mouse button:
1 - basic weapon of the game, air-to-ground missiles.
2 - machinegun.
3 - missiles with infra-red guidance.
We can use 'W' 'A' 'S' 'D' or arrows to rotate our sight, and spacebar or left mouse button for shooting.
Camera can be zoomed using 'Q'/'R' or mouse wheel.
How to stop
To pause the battle just press 'ESC' or 'Pause'. From paused mode we can either continue mission or leave the battle (scores will not be lost).
Good luck!