We did, have done and finally completed.
Chill the Piro. Hot mix of puzzle and action! For 3 months as happened, but I get the inspiration and the typewriter just now.
Brief the essence of the game: extinguish the fire, rescue dwellers and catch the pyro. First impressions can be deceiving, they say yes, that there is nothing much to do, well, but since the first chase and then the game gives to light. This game you need to not only quickly press the buttons but also turn on the head.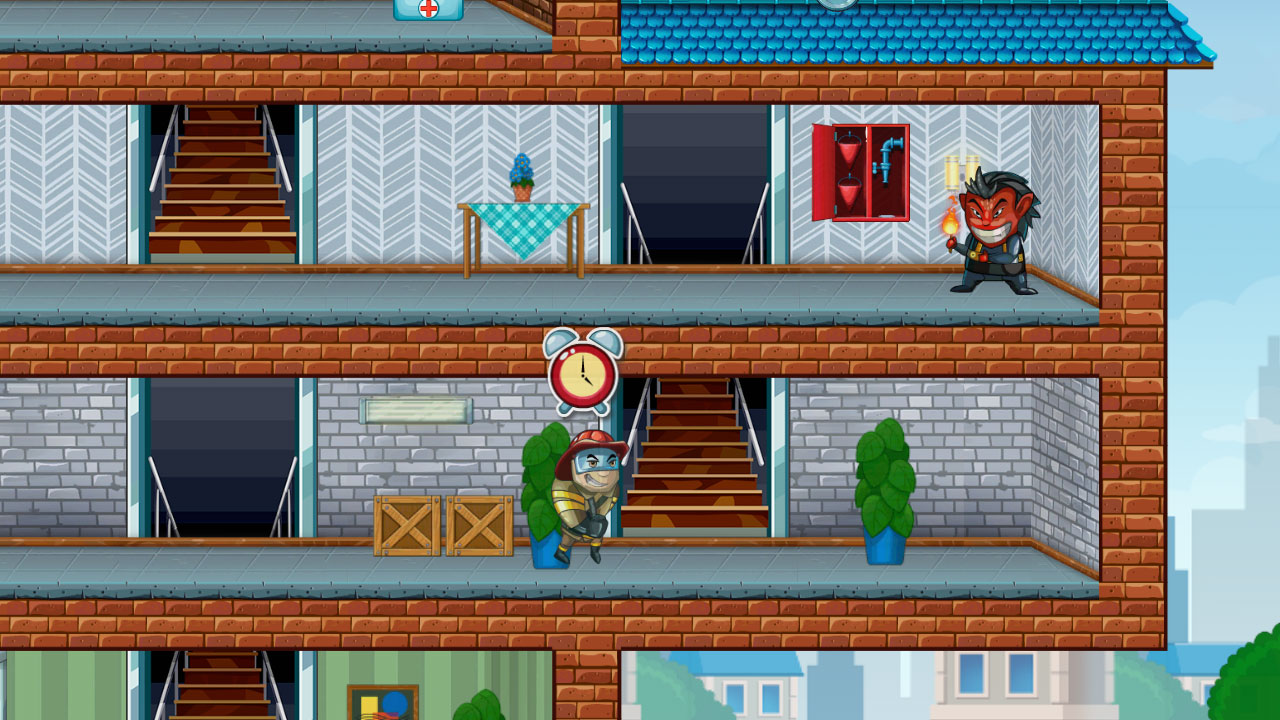 What is waiting for you.

- 25 tricky levels to pass that we should act and think quickly.
- 3 game modes with 2 modifications.
- Secrets and mini-game.

A couple of thoughts on the project.

Yes, it is as you say, another indie. But good games about firefighters not so much, and we think that did maybe not great, but good game. We tried to do something in the old spirit, but not with pixel graphics and sometimes with non-standard gameplay. This arcade action-puzzle platformer. The game was created in spare time and on weekends from September 2014. Made by two people, plus used the services of freelancers, and by the way take this opportunity to thank the following people whose work was very important for this project:

Dmitry Kornilov - an artist, animator.
Dmitry Tapilin - an artist.
Andrei Litvinov – the music and sounds.
Jonathan Coleman T – voiceover and other voices.

At present, the only available version on Steam for $3.99. The price is small. Uncle Scrooge and Mr. Krabs can wait a discount starting next week. Thank you for your attention, I hope you will like our game. Up to new meetings!

P.S. You can fly on the fire extinguisher in our game.