"Child Phobia: Nightcoming Fears" is a 2D psychological thriller, horror.

Child Phobia - is a new game, from a small developer group 2B GAMES from Belarus. This game is partly a chaity project - percent of the profit will be send to orphanage in Belarus.
Child Phobia is a 2D adventure/thriller/horror game about a little boy, that suffers from family violence daily and from nightmares during the night.
You can support this game on greenlight. Developers promise to show a demo in a few days.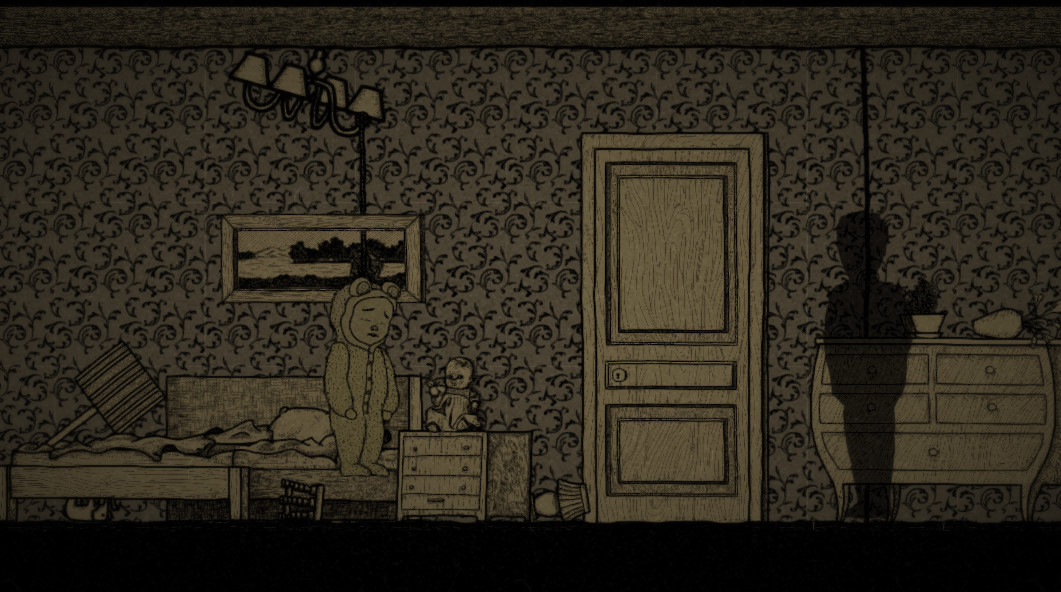 Features:
Beautiful hand drawn scenes and environments!


Find and use items to overcome obstacles.


Intense gameplay.


Amazing, well-written story.


Non-linear gameplay.


Moral choices and plot twists.


Hide from monsters and creatures.
Support guys on greenlight: