'Checkmate' got Greenlit
10-8-2016
Holy knobs, that was one hell of an email which I read when I booted up my computer. "Congratulations, Checkmate has been Greenlit", by Steam! Amazing! :D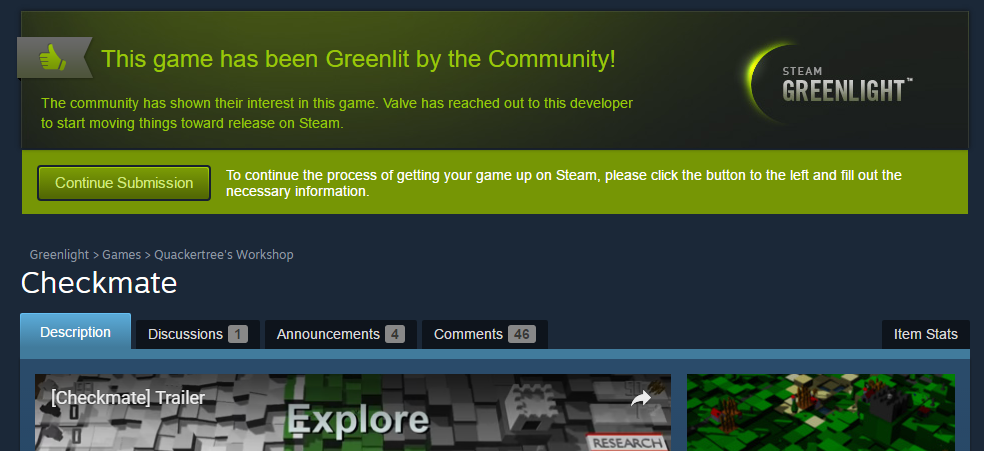 I almost gave up hope on succeeding in the Greenlight campaign, as there hadn't been any views for a long time and the amount of votes wasn't all that amazing either. Apparantly it was enough for Steam to allow me to submit the details! :D
What'll happen now?
I was currently working on setting up the backup plan, which meant releasing on GameJolt and pulling in views and plays through that way in order to get Greenlit. Now that I am Greenlit, however, I can drop everything and straight up continue development now!
The current state of the game isn't "Steam-ready" yet, but I am able to start integrating Steam stuff now, aswell as pulling in some bèta testers for playing Checkmate along the way, which is awesome! More about that below, though.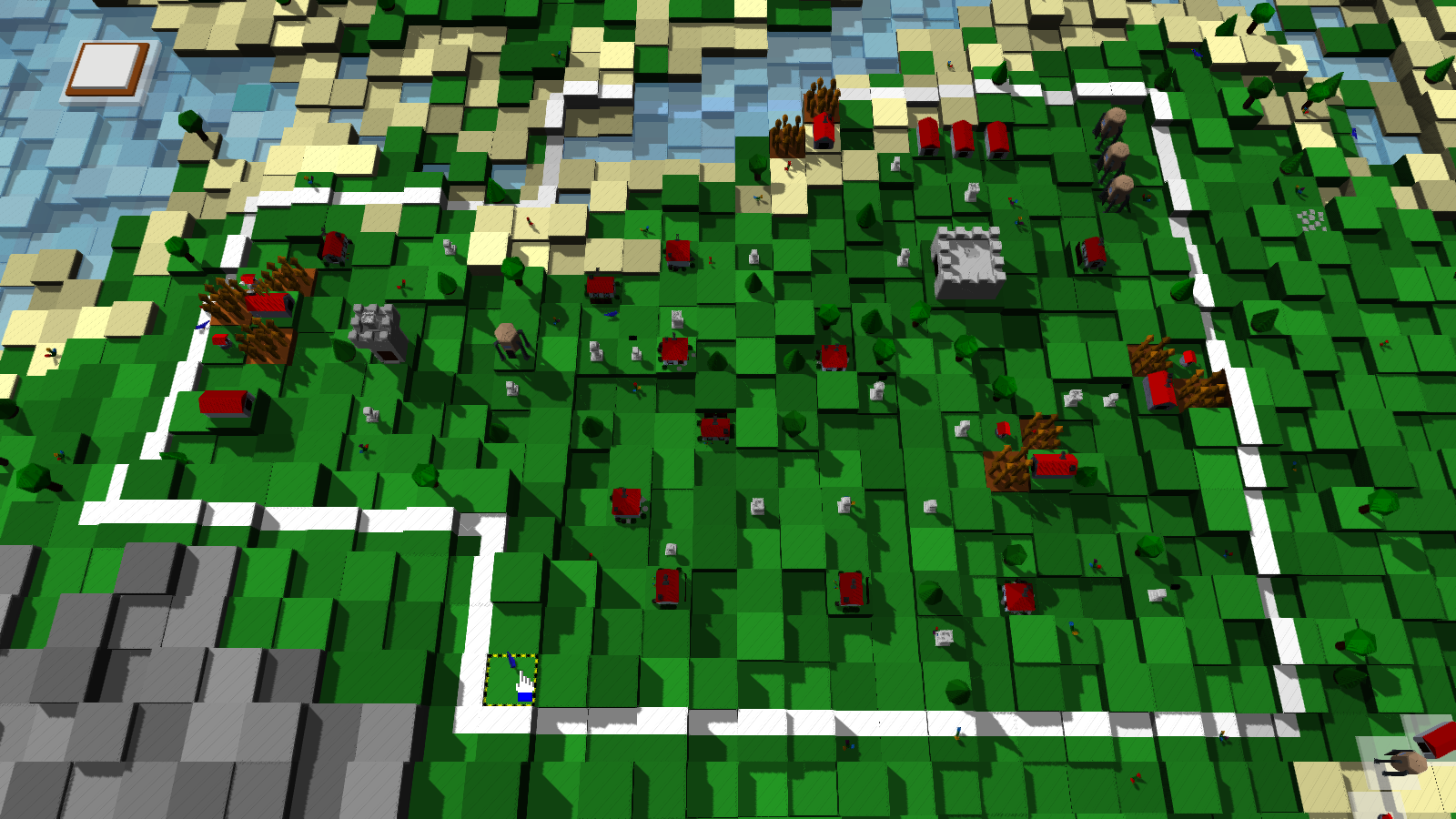 The first step to take (for me) is to revise a couple of systems and continue working on the project again. This'll mean I'm dropping any other project I've got running right now, and will focus on Checkmate only for at least one or two full weeks.
Once the game is in a "ready" state, I'll have it being playtested and once it gets through that, the game will hit Steam as a non-"Early Access" title. However, the release edition won't feature multiplayer yet, which will come later on as an update.
The game also will no longer support Mac, nor Linux from now on! Due to some issues with GM:S I am forced to use HLSL instead of GLSL, which is a Windows-only thing.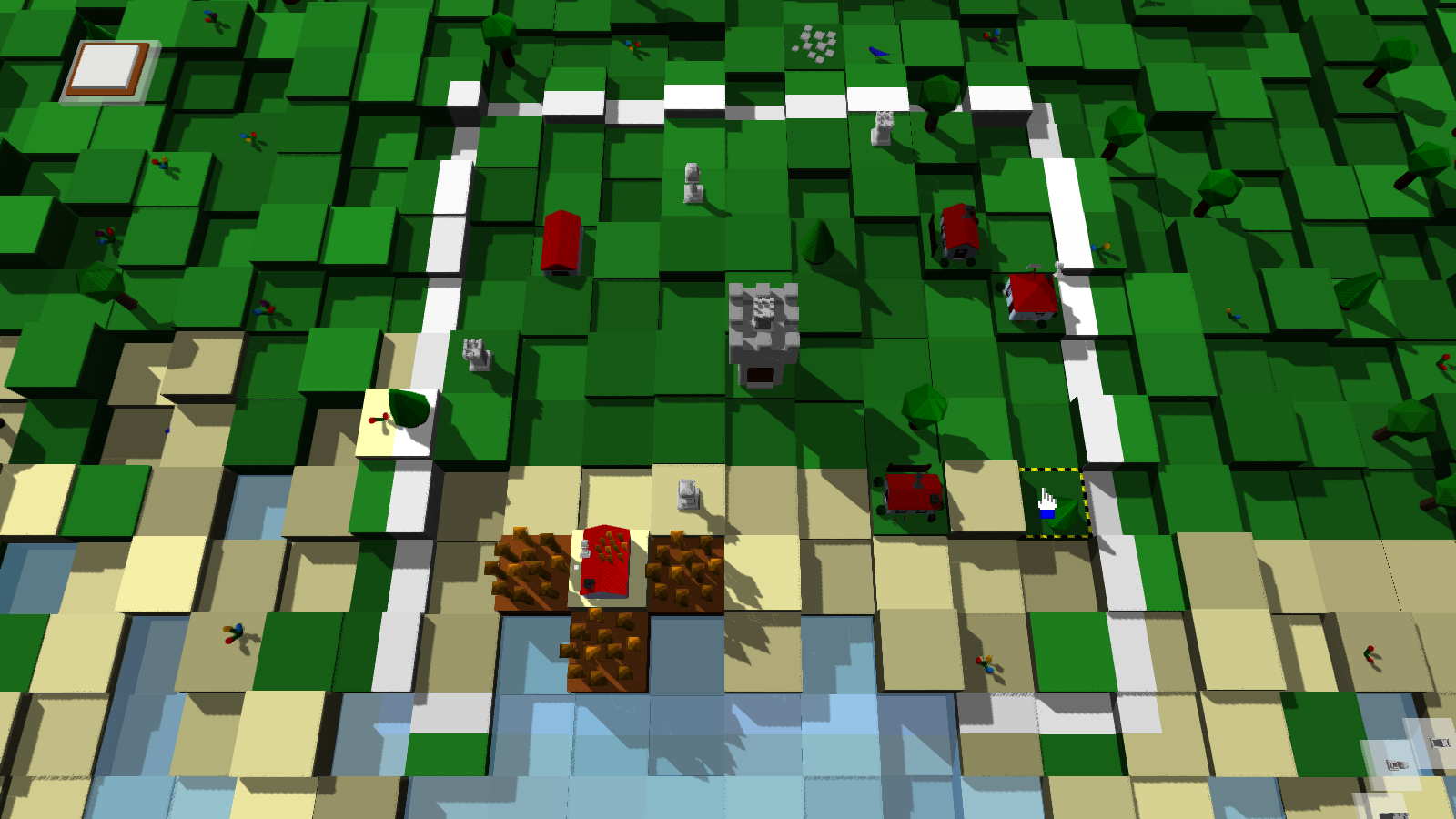 The upcoming changes
Below is a (rough) list of things I'm planning on doing before the Steam release. Once these things are done, the game will enter a bèta access state in which I'll select people at complete random who have commented on either Twitter or Steam Greenlight for this access. These people will be granted a key and will, if Steam allows for it, get the game for free along with the bèta access.
TODO-list:
Revise skill tree mechanism
Add building stages -> Start basic, research better and greater
Revise AI
Remodel several buildings and pieces
Update and add a bunch of new (mostly gameplay oriented) options
Performance, performance, performance, ...
Test, test, test, ...
Fix bugs and repeat the step above until there are no more bugs
I'll also finally get round to adding in the knight (the horse)! :D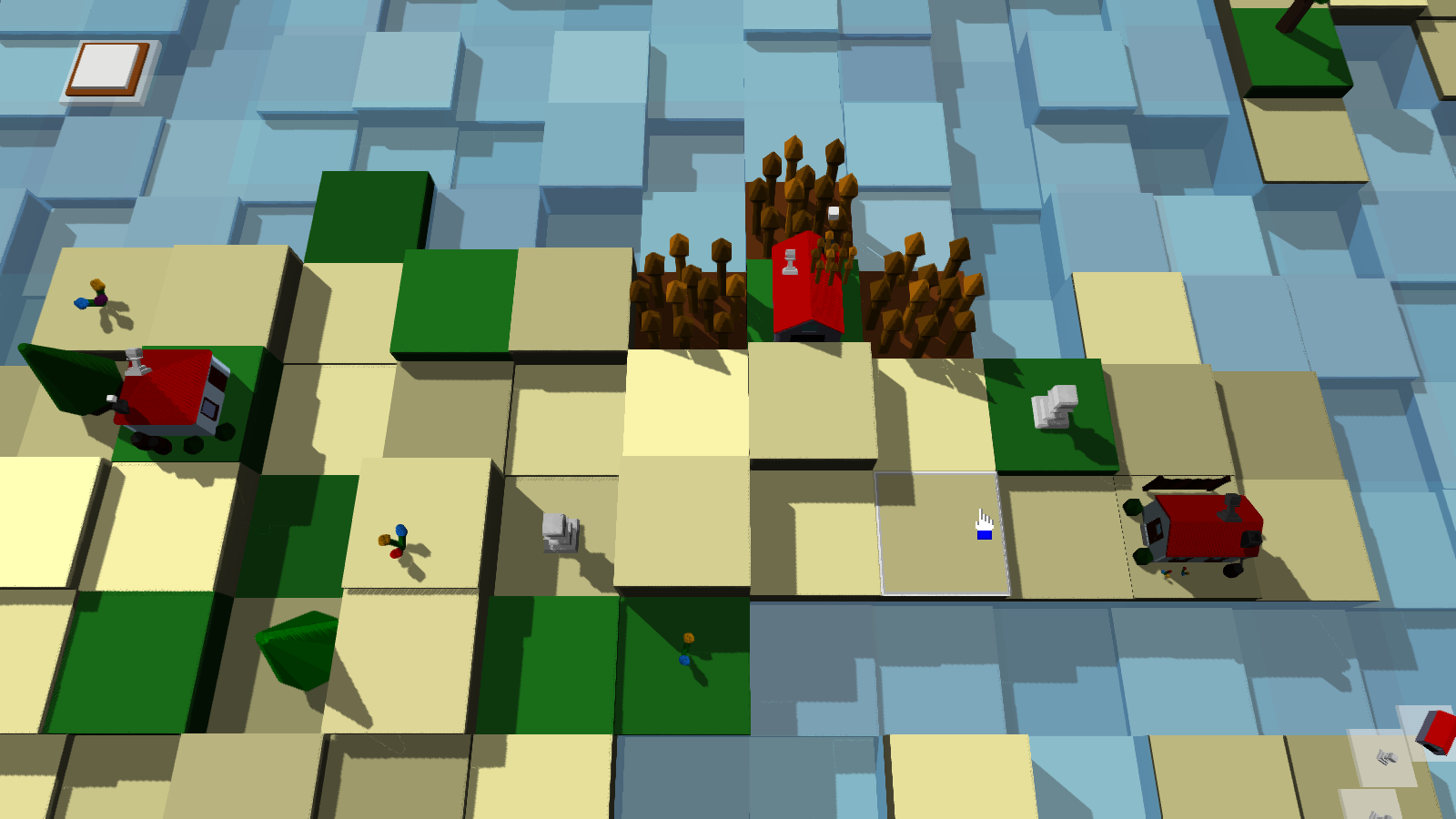 What can you do now?
In all honesty, there's not a lot for you to do right now! I'll have to just work on the game and update it, so that it'll be in a release-able state! You can follow all of the progress I'm making on my Twitter account, to which I'll post whenever I've got something new and interesting!
Twitter account: @Quackertree
Just in case you want to follow me... ;) ;)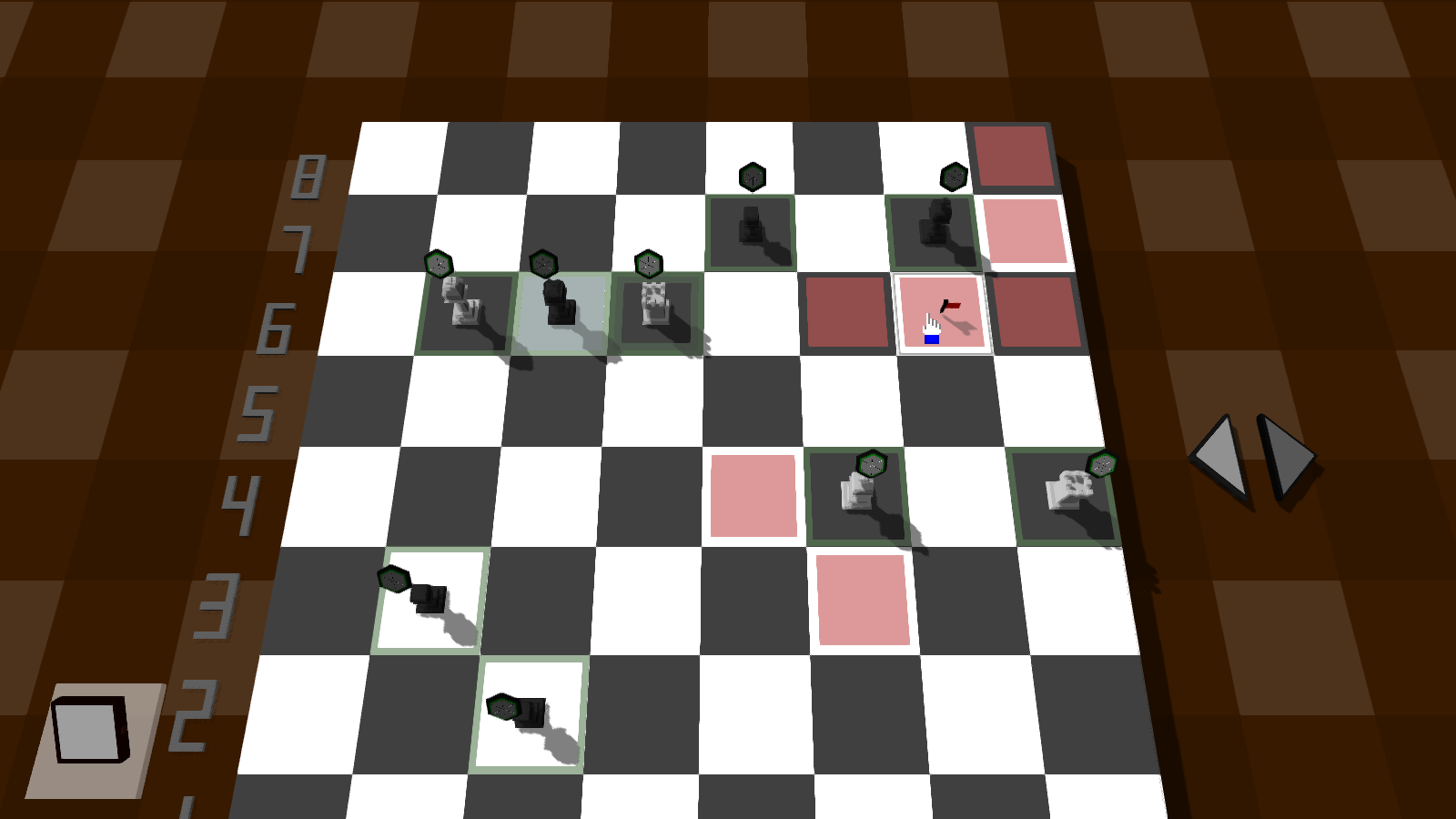 Conclusion
I'm completely overwhelmed with this result, to be quite honest, but it has motivated me to deliver something amazing for all of you guys! I'll keep updating the IndieDB page from now on; This will probably be some kind of weekly recap, just like I did in the past.
Thanks to everyone who has voted (either Yes or No; both matter!) and have a great day!