Caliphate Male Character

At the moment, we have three civilizations in The Inner Sea, some more of them will come later, actually the fourth civilization is currently being done. This character and all his accessories were the first set I made for the game. We wanted to have randomly generated characters, which meant a lot of accessories to be done. My approach was to imagine a single character through different paths of life, a version of him became a pirate, another a innkeeper and another an island governor, etc... Of course some more characters will be done for each civilization. This set took me around three weeks to complete.
Caliphate Female Character

At the time I am writing this text she is the last character I have made, also my favorite so far. I imagined her as The Caliphate Queen who fought her way to the throne of one of the island.
Norman Male Character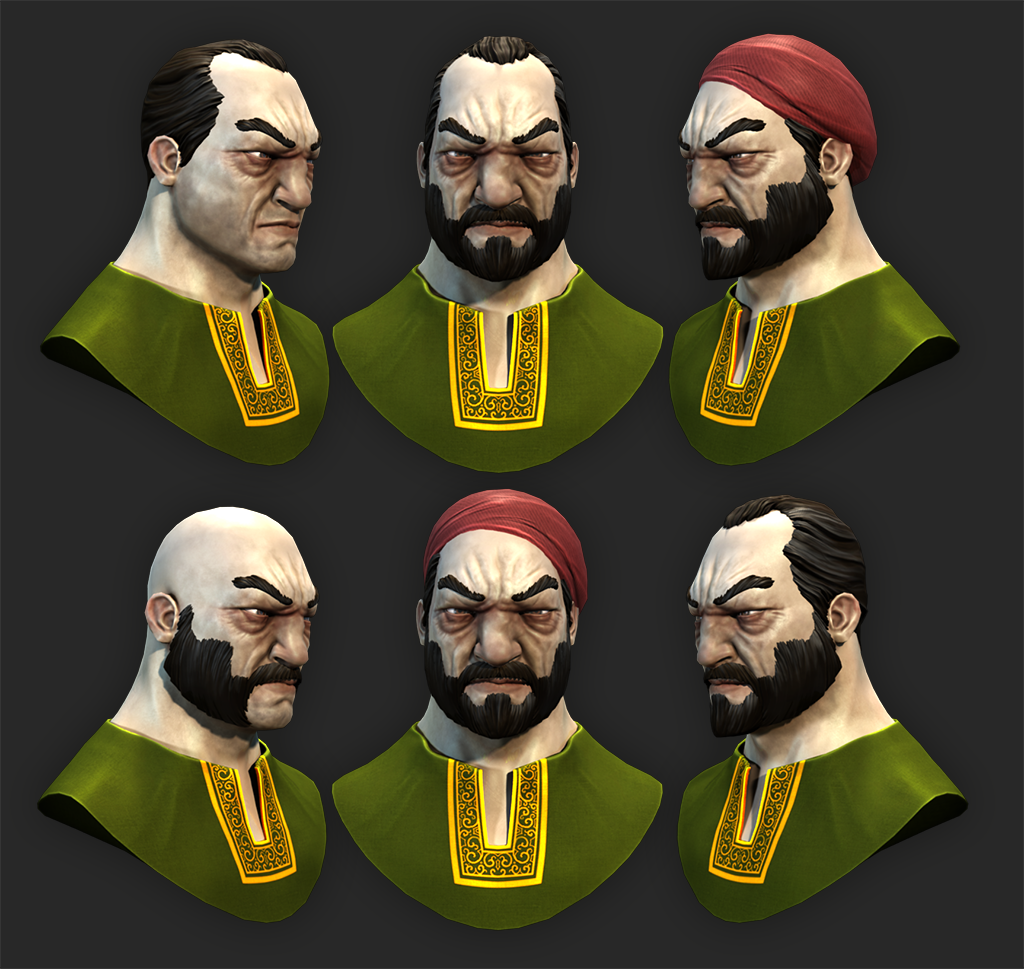 I like this one a lot, a rough Norman fellow who like rum a lot. I imagined him as a physically strong character who happen to speak with a lot of confidence and just because of this ended up ruling a full city. To me he is a true Drunken Sailor on a golden throne.
Qin Male Character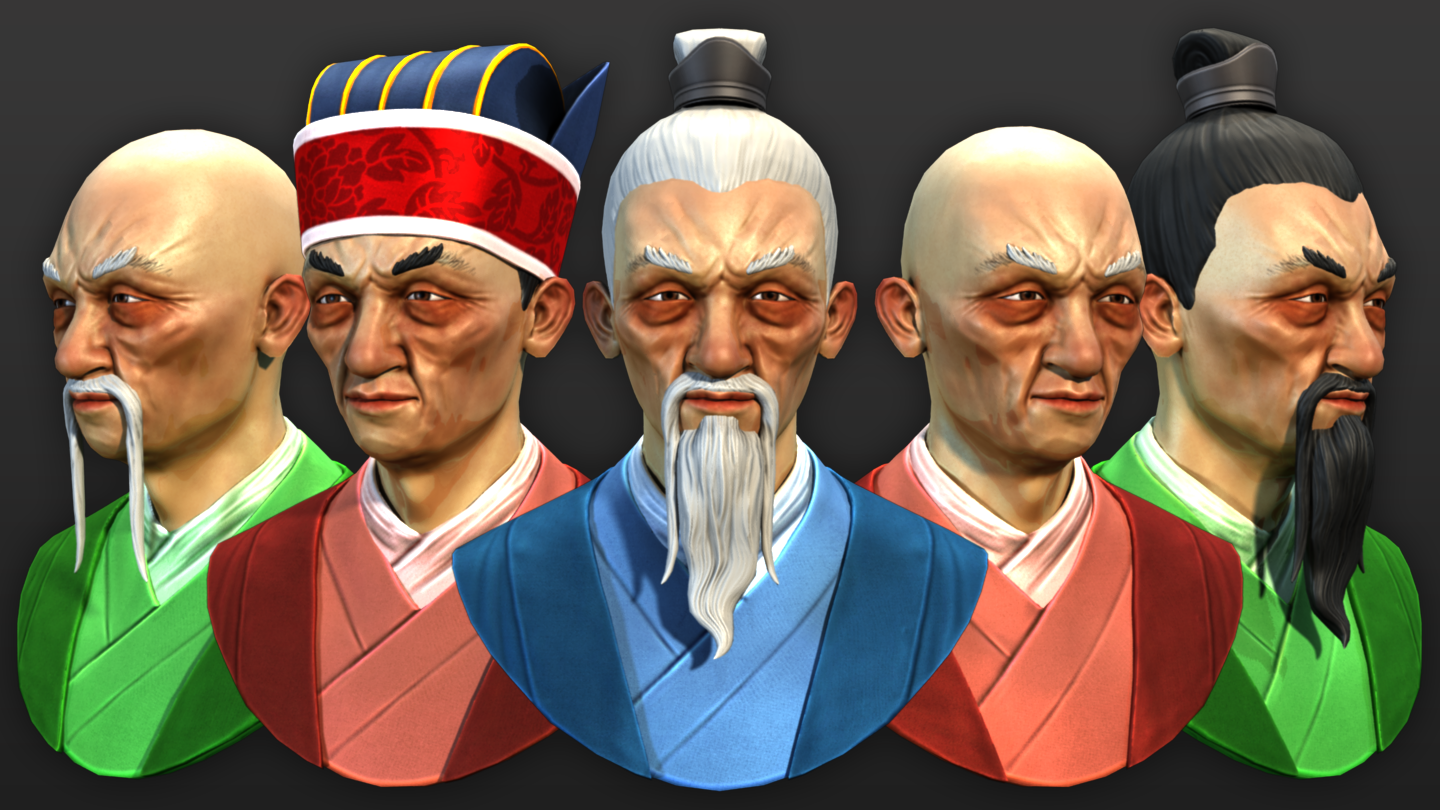 The Qins were the first to arrive in The Inner Sea.I wanted to make a mentally strong character, a traditional noble man but still a sailor battered by the sea.
If you are interested in the back story of The Inner Sea civilizations, on how they all ended up in the archipelago, you can find a full description on our website.
If anyone is interested in the process of creation or anything else about the art of the game feel free to contact me in PM, I will be really happy to answer your questions.
Also I am going to make one of our Facebook followers the next character of the game, in the same style as the one you see here, and I will send him or her a 3D printed version of the result. If you want more details about it, feel free to have a look on our Facebook page
Cheers !