An adventure game without characters is not an adventure game.
There are four main characters in the game: the protagonist Ashley Ford, her father Francis Ford, the crazy scientist Doctor Nathan (Nate) McPherson and his right hand, trusted and good-at-all gardener: Augustus Cole.
Francis Ford
Famed treasure hunter, which has uncovered many artifacts and treasures during his career. He
disappeared while trying to uncover the secrets of the Three Oaks Mansion. (more info about him will be discovered by collecting in-game page journals)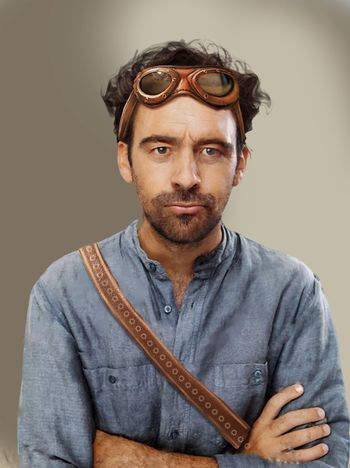 Ashley Ford - the protagonist
Francis Ford's only child, Ashley inherited her father's passion for treasures. She joined Francis during some of his travels ever since she was a child and knew how to get out of messy situations. Now, faced with the disappearance of her father, she ventures into the Three Oaks Mansion to find out what happened to him.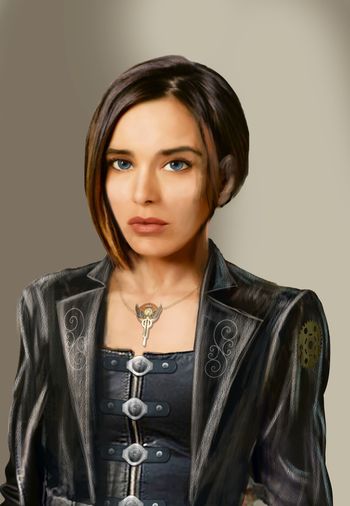 Doctor Nathan (Nate) McPherson
The latest in a long list of owners for the Three Oaks Mansion, Dr. McPherson bought the house many years ago as an enormous laboratory. Considered by many strange or even mad, Dr. McPherson conducted his experiments somewhat unnoticed, even though some of those experiments had failed miserably and also affected his appearance. The people working around the mansion knew his experience and considered most of them harmless. The problems started when staff members began to disappear, and the other workers became to scared to even want to get near the mansion. At this time, no one knows what happened to Dr. McPherson.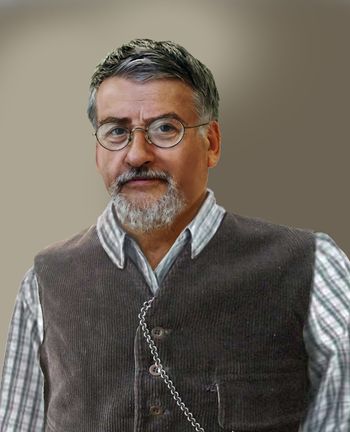 Augustus Cole
The gardener, Augustus Cole, was the last person to disappear at Three Oaks Mansion. After Margret Ollson's disappearance, all the people working at the mansion wondered if Dr. McPherson had something to do with her disappearance. Since no one had the courage to ask about the incident, Cole took matters into his own hands and tried to find Margret but he disappeared as well while looking for her.
Some are talking that Augustus was helping the doctors in his crazy experiment. You will find the truth about him during the game.