We are currently attempting to have our hero be able to get new armour and helmets - the feature is in concept stages and we'll have to see if this sabotages the existing code or not. Here's hoping not,
We would love to add this feature in the game, but it's all about the fps in the end.
Armor and Helmets
The interchanging of armor and helmets should add a nice touch to the game. Each armor will have better defense against specific enemies and will allow for the player to swap armor depending on what enemies they will face.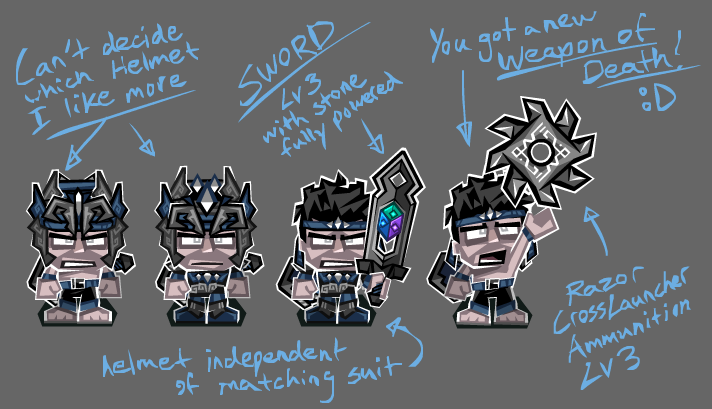 The Sword
The sword is also a critical part of any action adventure game and we are going to be having different upgrades or lv's that the player can achieve to help with attacking harder and being able to strike at farther distances.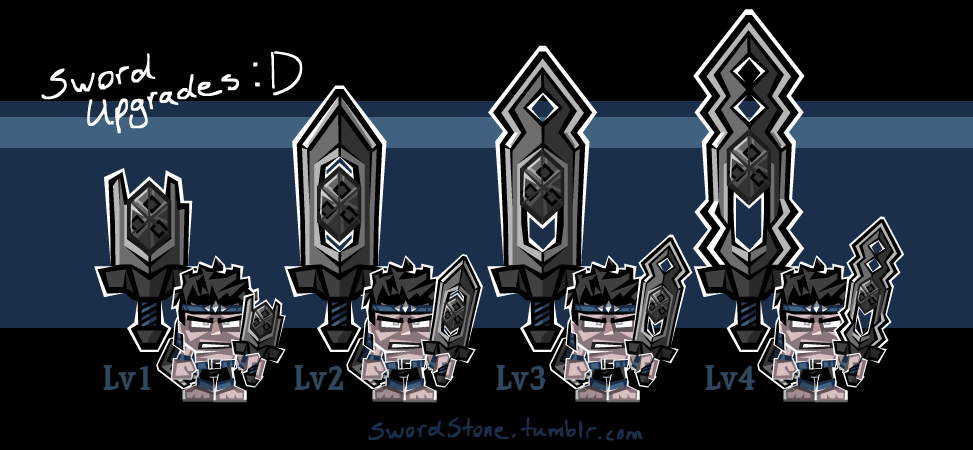 Slombies!
Added another enemy, its a mix between a zombie and a slime they are going to be part of the water level.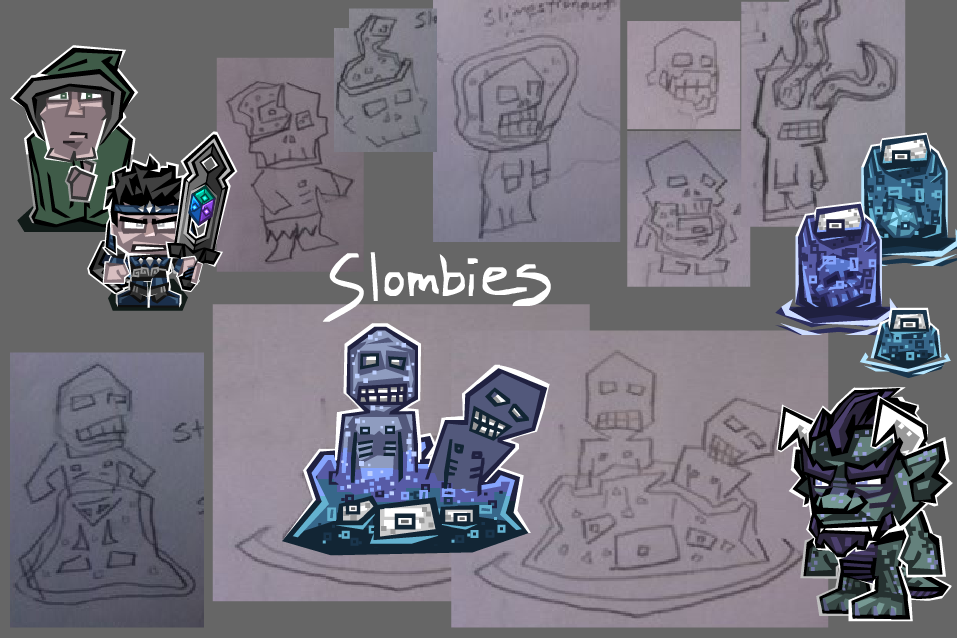 Keep checking back for more updates on this awesome Action Adventure game