Slow but steady progress on the menu front. I'm trying to get all the boring stuff out of the way very very quickly so I can get back to working on quests and bosses. Those menus are subject to change, I just wanted to get them out and functional before I spruced them up later.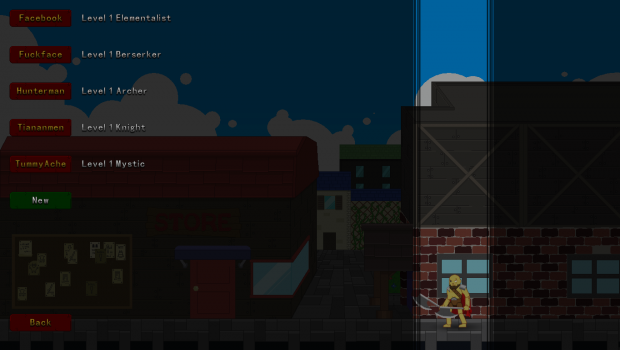 Last week I finished character creation and saving, which was quite a big deal because only half the RPG elements were in place so some of my server had to be reconstructed. Also added in the quest system. Right now quests are boring "Kill X Bad Guys" but will evolve into aiding NPCs to complete objectives, keeping items away from enemies, solving puzzles, and more fun things.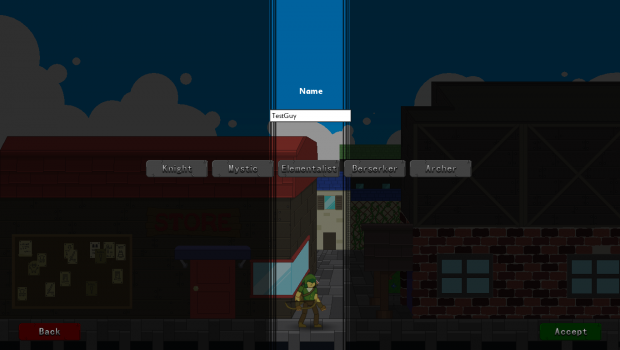 The game is almost to a stage where it could be handed out to people without me babysitting them and telling them what order they have to do things for it to not crash or break. So I'd really like to get an alpha of the demo out this month with just the Clock Tower stage to iron out some bugs.
Be sure to send me a message or reply here if you'd like to be a part of these tests!