Random battlefields !
In Chaos, you can fight on instanciated battlefields, and just like dungeons, they will offer a random environment.
Players, sorted into 3 teams of 1 to 5 players, have to fight for specific objectives like Capture the Flag, Hold the position, Assassination, and many others.
To join a PvP game, you could use the matchmaking tool that make it easy to find some available battlefields.
In addition to being fun and interesting, the PvP system will provide an additional evolution axis for your character, based on a point system that you can spend in shops to get items and unique skills. (in-game or on-line)
To host an online multiplayer PvP game, a broadband internet connection is required.
More information about the PvP system in the coming months.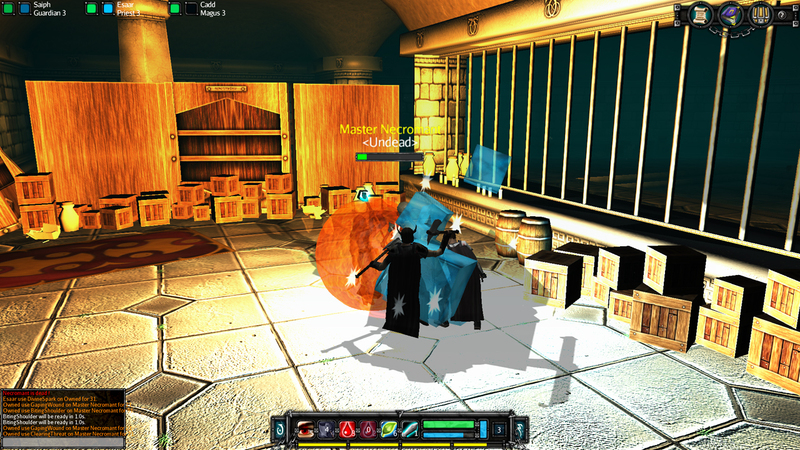 Places full of history
Each battlefield is located in a famous place of Silmerie and have a unique visual theme, goals and dedicated PvP quests.
You can fight as well:
- In the sadly-famous Bane of Ymar, a land corrupted by the Chaos.
- In the ghost town of Branilv, sheltering the passage that leads to the Deepholm.
- At the heart of the Galdiver's Forest, known to be populated by strange and dangerous spirits
- At the root of the Monts-Faeden in a tremendous battle for the Pass of Freimar.
- In the Furnace Pass, close to the scorched earth of Ha-Dys